This is what I wore to the Kriss Soonik event I mentioned on my previous post, I
was initially inspired by Shini and Elise's use of shirts as skirts, but I thought I'd put my own little something on it by using one of my cardigans. What do you think? Are you inspired by other bloggers, or do you hope to inspire others? I hope I have inspired at least one person in one way or another, that would be quite lovely.
*Uniqlo cardigan, car boot sale, 50p *Satchel, charity shop, £4.50 *Leather boots, Topshop, £60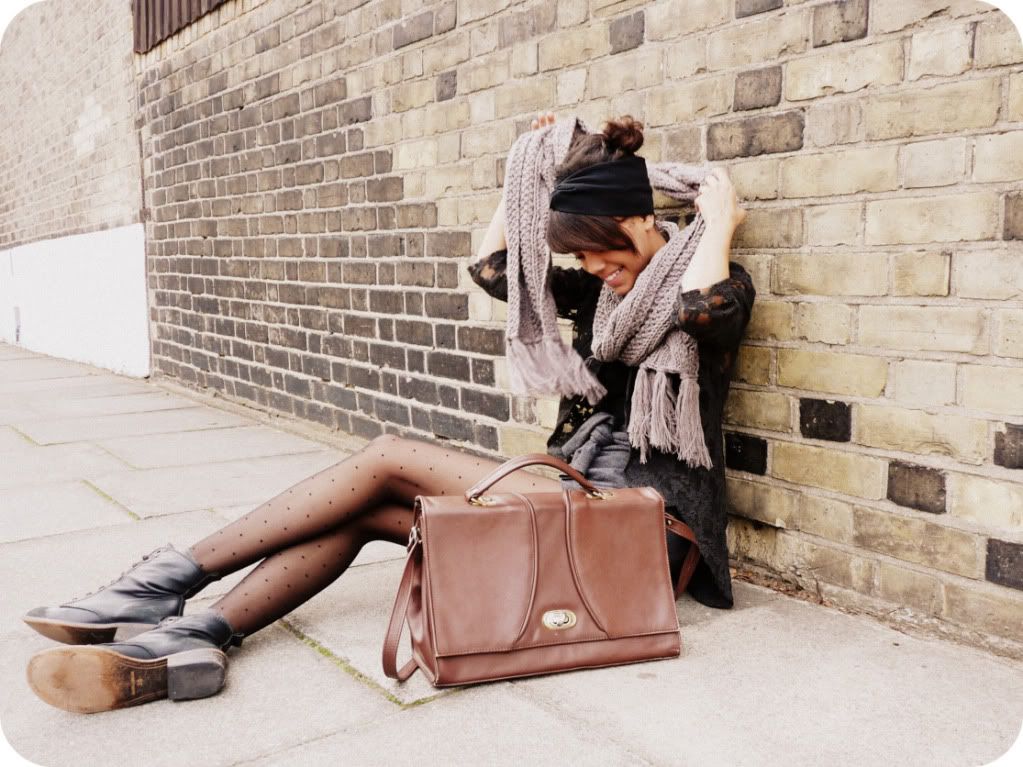 I'm off to my local charity shops (fifty pence rail, here I come!) and Battersea car boot sale now (I must be one of the only bloggers in London not attending the yard sale, hehe), I've been going to Battersea car boot sale regularly for a couple of years and it's pretty good, I recommend you pop by one Sunday! Love, Jazzabelle
P.S. A quick hello to all of my new followers, plus a big thank-you to everyone who reads and comments and follows my blog! P.P.S. Back to school/college/uni soon, is anyone else starting to get a little nervous?