Shirt, c/o Boden - Jeans, c/o Next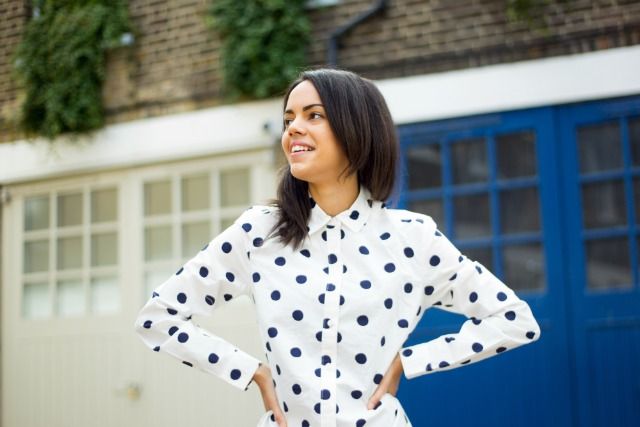 Hello, hello! Days have been blurring together for me recently, so today has been spent taking it easy, reflecting on the last couple of weeks and thinkin' ahead. I thought I'd catch up with y'all and share a few things going on in my life lately...
1. Ten days ago I quit my job. And in the last ten days I've felt the most content and carefree I've felt in a very long time. It's a different sort of contentment to usual too, as it hasn't just been for a weekend or a few days, resulting in Sunday evening sadness and back-to-work blues, as this time I've really been able to switch off. Of course

my mini break will eventually have to come to an end, but even then it will be to start something new and exciting, so it's a bit of a win-win situation!
2. In five short days Rob and I will be jetting off to Florida! The anticipation of our first holiday abroad together has been so special, yet the worrier in me can't seem to fully allow myself to get too overexcited. I'm not anxious about the flight itself, it's more the whole airport experience that I find a little overwhelming, though once the plane has taken off I know I'll be lovin' life and will be annoying Rob with my giddiness!
3. Despite getting back into the swing of posting more regularly on my blog (all thanks to Chloe's lovely photography), I'm still figuring out the direction I'd like to take Jazzabelle's Diary. Ultimately my blog is just a hobby for me, but I'm

thinkin' 2017 will be the year I finally shake things up on my little corner of the internet! In the seven years I've been blogging, I've never changed my template, so that's something I'd like to explore. I also really want to think about injecting more personality and creating meaningful content that I'm proud of. Is there anything you'd like to see on here? I'm really open to all suggestions, and do let me know your favourite blog designers and developers too!
I'll chat to you next week, I should have another post popping up before I go on holiday! Lots of love, Jazz xx