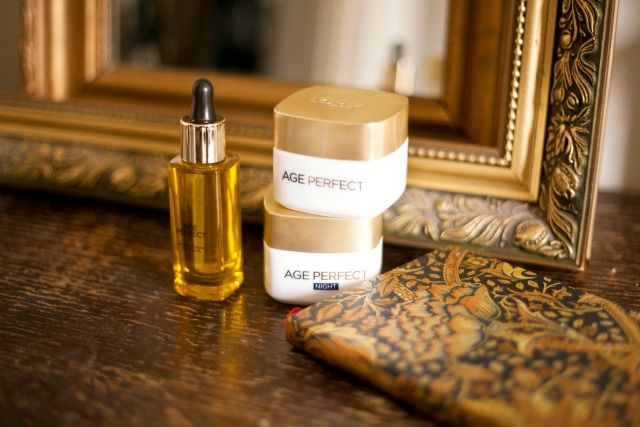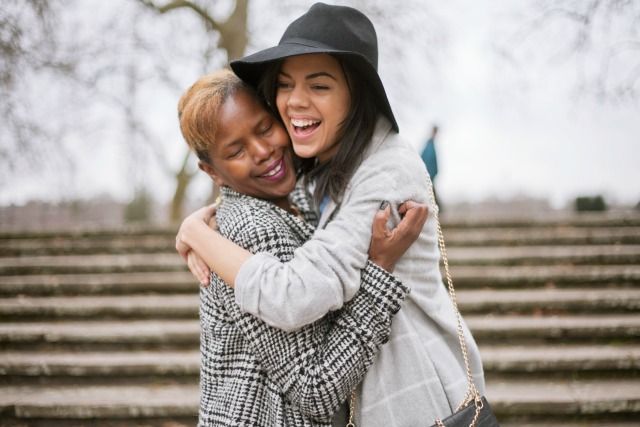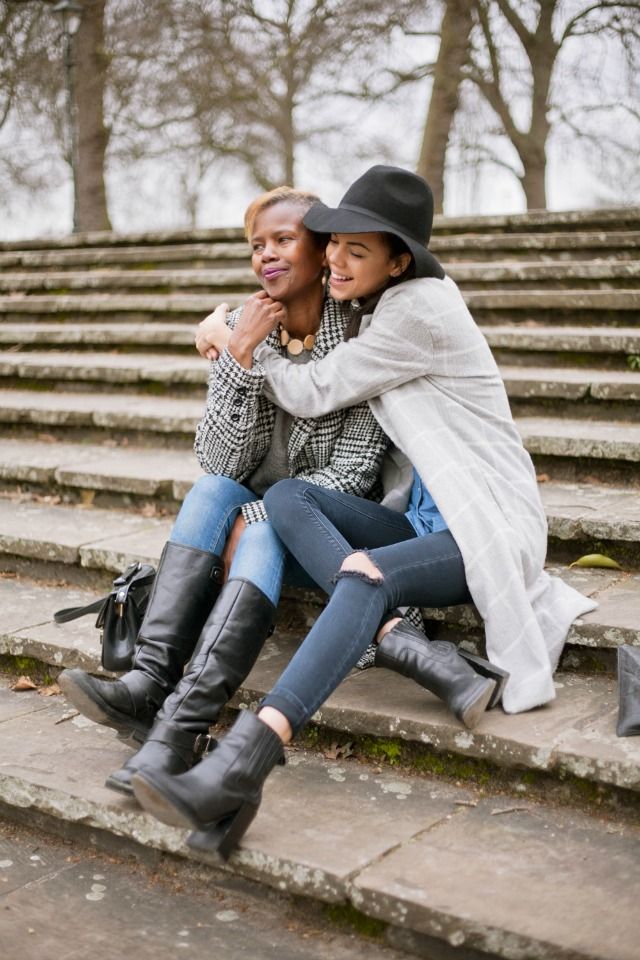 Those who have been reading my blog for a while may recognize the lovely lady in the pictures, but if not, everyone, meet my mum! My mum has been a massive part of my blog right from the start, is one of my best friends and has shaped me to be the person I am today - all in all, she's pretty amazing and ever so beautiful (I mean, check out those cheekbones!). It's still hard for me to believe that in a couple of months Barri is turning forty eight, so t

o celebrate

L

'

Oréal

's

Perfect Age campaign, I thought it was about time that you find out a little more about me and my mumma...
Where we are with our confidence


B:

My own confidence has definitely grown with age. I've reached that point where I always have that 'I don't care' attitude. After years of worrying it's about time I no longer fret about what people think of me - I know in time Jazmine will start to feel completely like that herself,




J:

Seeing and feeling how much my confidence has improved over the last couple of years is pretty amazing. My self doubt and anxiety are now under control and I've learnt to accept my appearance , flaws and all - I feel so happy and content with everything at the moment.
B: I have my mother's great genes to thank for my good skin, but when I was younger she gave me some pointers I still stick to every morning and evening - I simply wash my face with warm water for a minute, then apply moisturiser before repeating the two steps again. Recently I've been using

L'

Oréal

's

Age Perfect Day and Night creams and I've found that a little goes a long way. In the mornings it barely takes me any time at all to get ready - I just apply moisturiser, a slick of lipstick and occasionally some mascara and I'm good to go.
J: I tend to be more productive in the evenings which means it's usual for me to not go to bed until the early hours - often my mum has to remind me to take my makeup off so I don't forget before bed! I try to cleanse twice a day and moisturise in the evenings, and every now and then I apply a face mask. I've also cut out some sugar and milk from my diet and have been drinking more water and Dr Stuart's Skin Purify tea to try and keep my spots away (and so far so good!).
Things we've learnt from each other

B: I've learnt so much from my mother, but Jazz has taught me so much more about myself. It may seem like a silly little thing, but she's the person who made me feel comfortable about spending time alone in public, as that's something I've only been able to do in the last few years. She is the person I always wanted to be as a young woman.
J: To not give a damn about what people say (well, within reason!) and to always have time for your family, no matter what.
What makes us happy


B: Watching Jazz grow into a beautiful and confident young lady makes me happy, plus spending my days crafting, tutoring children, going out for drinks with friends and baking.




J: I love the simple things in life - spending time with family, sitting in cafes, having lazy weekends at home and hangin' out with my mum (particularly when loud music sessions, dancing and cosy nights in are involved).
What we love about each other

B: Jazz is so humble and grateful for what she has. She is honest, open and I love that she comes to me for advice and isn't afraid wear her heart on her sleeve.
J: I love that my mum is always so supportive and proud of my choices in life. She has a super laid back attitude and always has time for my rambles and stories. I hope that when I grow up I'll be even just half as lovely and beautiful as she is.
Post in collaboration with
L'
Oréal
Paris UK