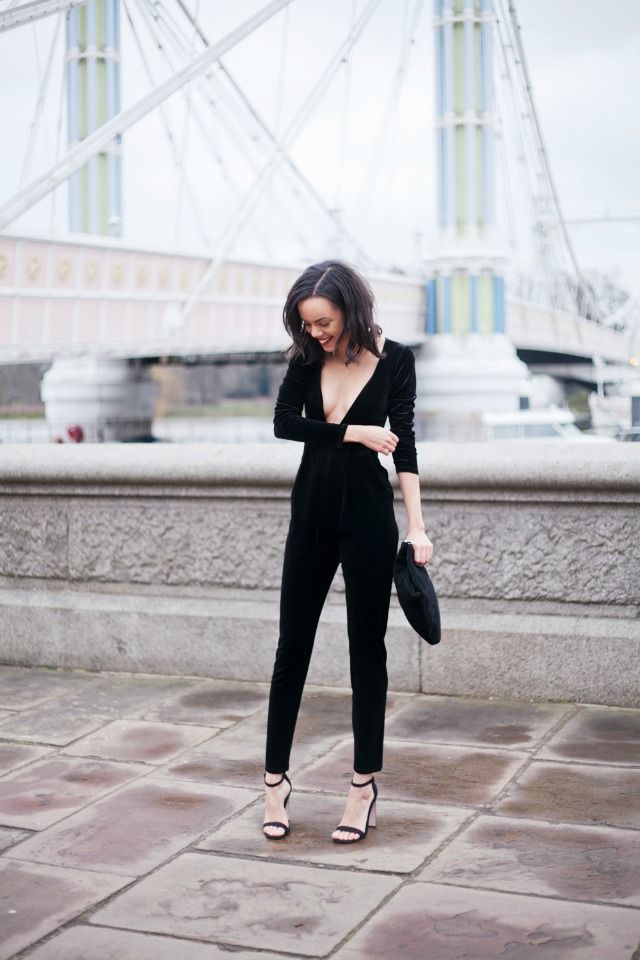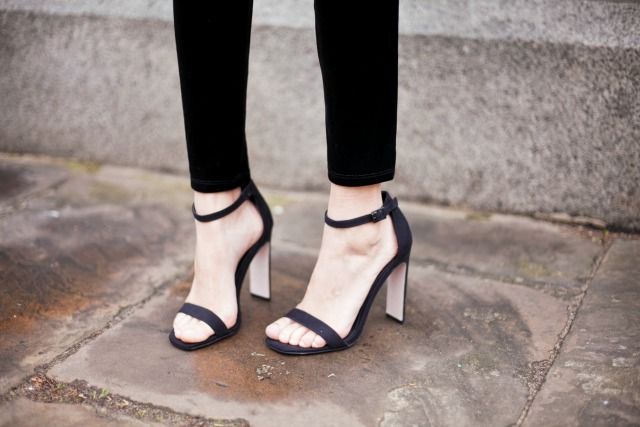 It's been a while since I last posted an outfit on here, so what better way to come back with a bang than in a very revealing jumpsuit? Last month I decided to brave the February chill and shoot a couple of looks with the lovely Amber - this was the last ensemble of the day. The jumpsuit has been hiding in the back of my wardrobe since the beginning of the year, ready to make it's perfect debut. Of course we all know that if you wait for a perfect moment you'll be waiting a damn long time, so I thought I may as well get dressed up, even if I didn't really have anywhere to go...
We shot this look against one of my favourite backdrops, Albert Bridge in Battersea, only a short walk from my house.

Anyone who has shot more than one look in a day knows the process of finding the nearest wall, bush or corner to get changed behind, so this bridge became my changing spot, almost resulting in me

flashing an overly keen six year old on a scooter whilst trying to adjust my boob tape. The things we do, hey? I may have got a few odd looks and the occasional "ain't it a bit cold to be wearing that, love?" remark whist out (even though I did have a blanket just out of shot), but it was definitely worth it to get some sassy shots that make me love and appreciate my figure.

Chat soon! Jazz.