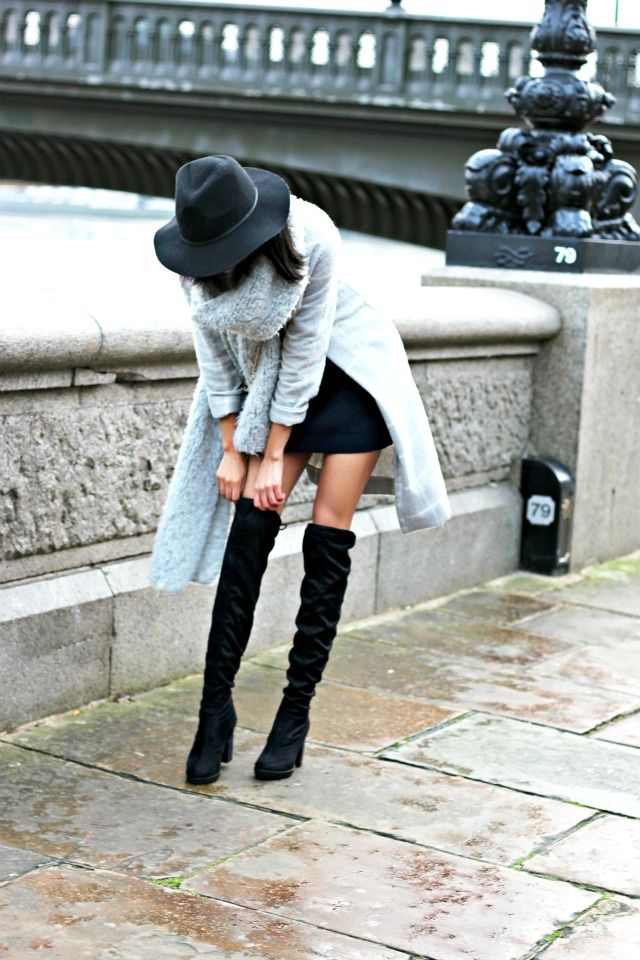 Dress, Asos, £32 - Boots, c/o Free People -
Whistles bag
, secondhand, £50 - C
oat
, c/o New Look - Scarf, Asos, £15 (similar)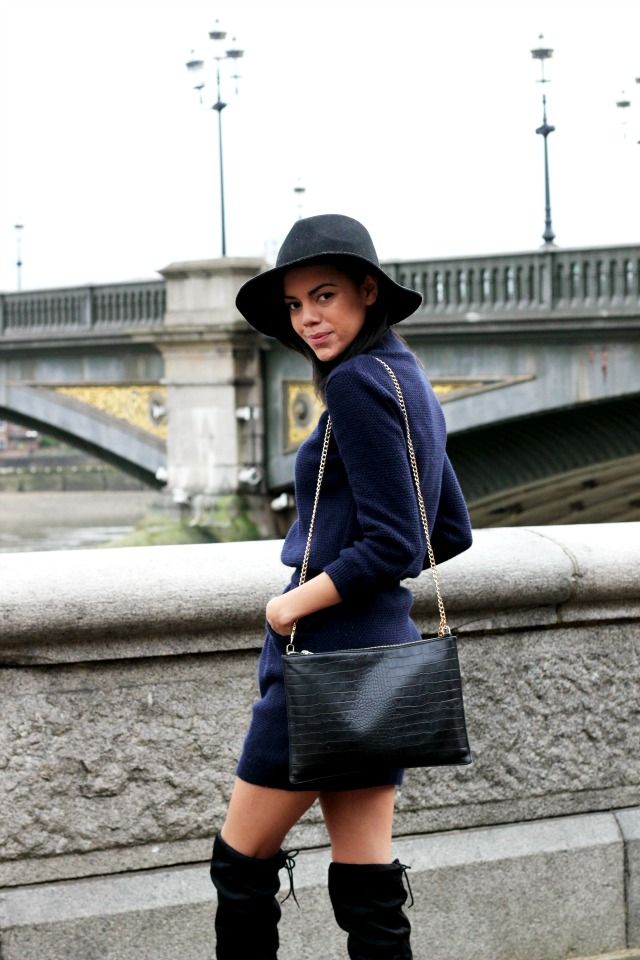 If I had to sum up 2014, it would be the year I found my confidence, stepped up in my career, saved a nice amount of money (well, for me anyway!) and finally started to date. All in all it's been pretty darn lovely, I'm so happy and content at the moment it's unbelievable.
Following on from my 'flaws and all' blog post, I'm still embracing

my appearance the best I can and am spending less time worrying and more time enjoying myself

- I mean, look at me! Parading around in some over the knee boots, feelin' like the sassiest lady in SW London. Being a little more carefree has obviously had a great effect on my life in general - I no longer feel as drained and tired, my skin is still clear, my social life has been pretty great (also helped by one of my best friends, Rebecca!) and I've been putting myself in situations I probably would have been too shy to put myself in before.
I have to say, life away from my blog has been lovely, but as always I'm hoping I'll get back into the swing of things next year. Because of my lack of posting, something I haven't mentioned on here is that I've made a little career move - I'm no longer working at Cath Kidston as their Flagship Marketing & Events Assistant, as I'm now the Marketing Executive for Tatty Devine! I've always just 'fallen into' things previously, but this was the first conscious decision I've made regarding my career, and I couldn't be happier with my choice. I'm even lookin' to move out of mine and my mum's flat next year which is pretty exciting!
Long story short - I'm feelin' h

appy, I'm proud of my achievements, life is great and I thank everyone for their kind words and support over the years, Watch out 2015, I'm comin' for ya. Love, Jazmine.