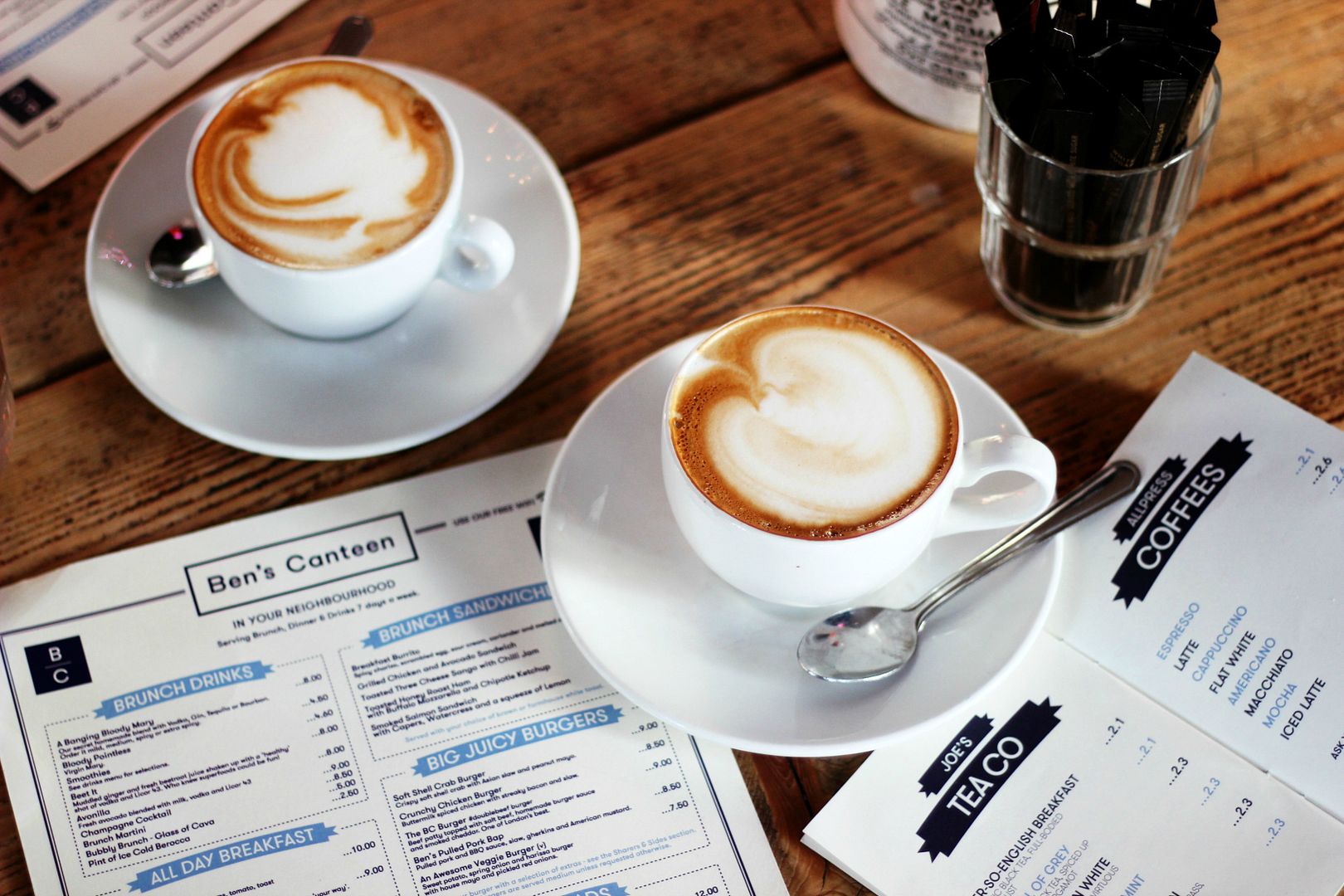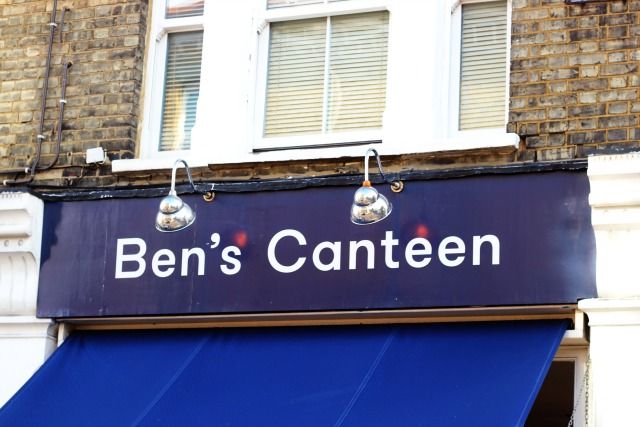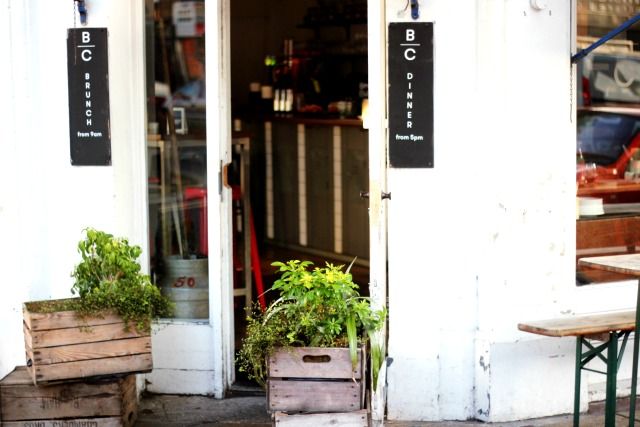 Hey y'all! Something a tad different from me today, but as I'm keen to start showing you a little more around my home town of Battersea, I thought what better place to start than with my new favourite local spot, Ben's Canteen. After mentioning on Twitter that it was on my list of places to visit, the lovely Ben invited me and my mum along one Monday morning to sample the brunch menu over a cup of coffee and freshly squeezed orange juice. From the first time I read the menu online, I just knew that I had to try the pancakes - I mean, pancakes with banana, bacon, yoghurt, maple syrup and caramel sauce sounds far too good to miss, right? As expected it was pretty darn amazin', and my mum loved her 'The Big Ben' breakfast too. As I write this post I've been eyeing up the menu again to see what I'll be having next time - I popped by again last week for a lazy brunch, so I think it's about time I visit for dinner and cocktails.
I'm a sucker for places with wooden tables, simple style and cosy decor, so Ben's Canteen is just the type of place I know I'll be hangin' out at again and again. What I love about Battersea is that we have so many great independent spots and lovely locals, it certainly is a great place to live. I'll be showing you more of my favourite places every now and then, so if you'd like any recommendations or have any for me, do let me know! Love, Jazmine.
Brunch was indeed on Ben, but all views are of course my own!