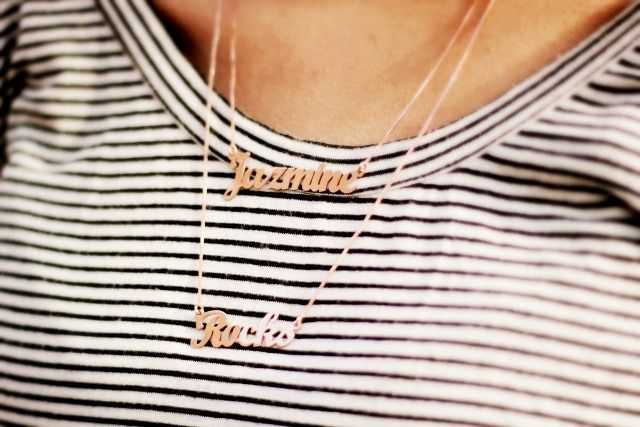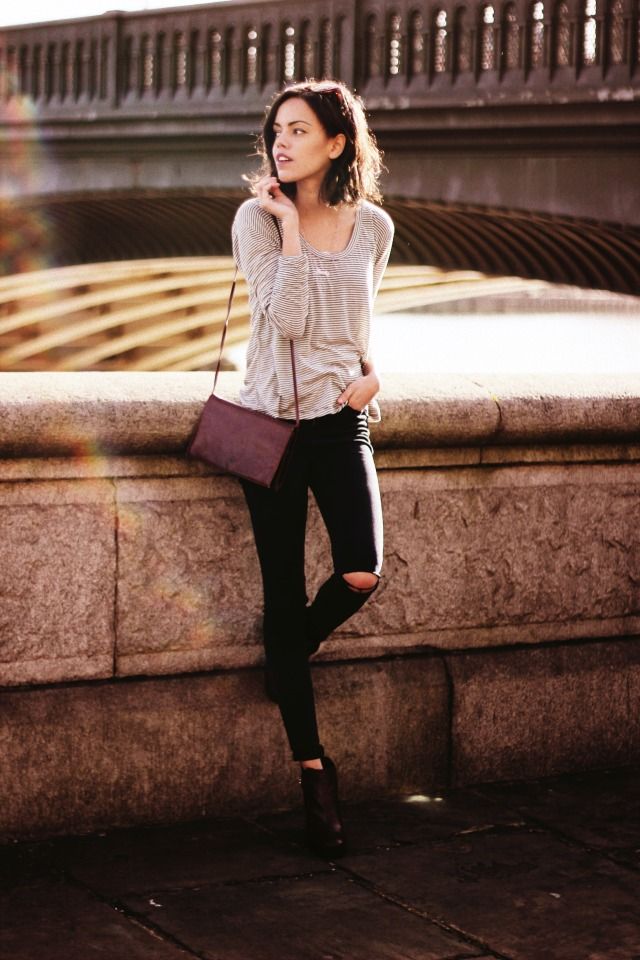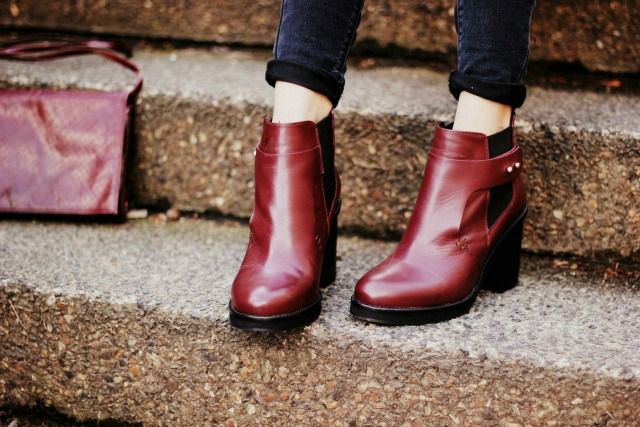 Top,
Brandy Melville
, £20 -
Jeans
,
Asos
, £30 - Bag, car boot sale, £1 -
Boots
, c/o Office -
Necklaces
c/o Anna Lou.
When I like something, I really like it - let's just say I get rather emotionally attached to things. As Nick Miller once asked, 'is it possible to be sexually attracted to an object?' - and have to say, the answer is most definitely yes. This pair of jeans is currently the object of my affection and is the most recent addition to my Asos Ridley jeans collection (I now own six pairs!)

- they fit me so darn well (to the point where I struggle to take them off) and generally make me feel pretty amazin'. What can I say, I'm smitten.

I'm also lovin' my new necklaces (yes, Rocks really is my last name, everyone!) and fancy new boots, plus this Brandy Melville tee is literally the perfect thing. I guess love is all around, huh? Love, Jazmine.