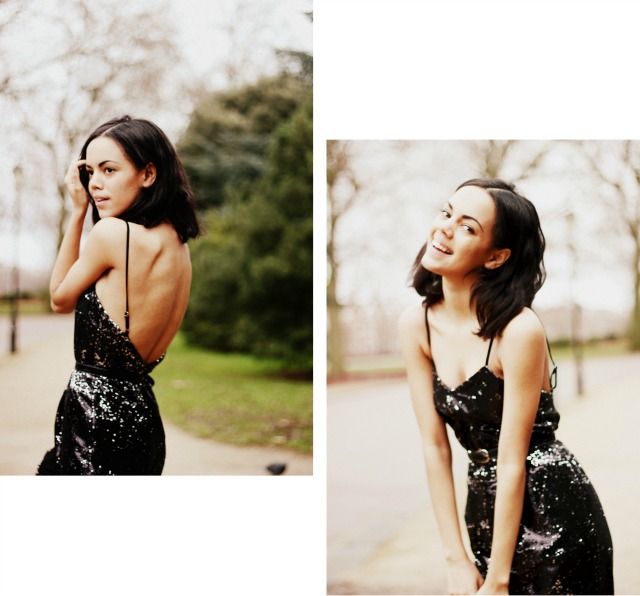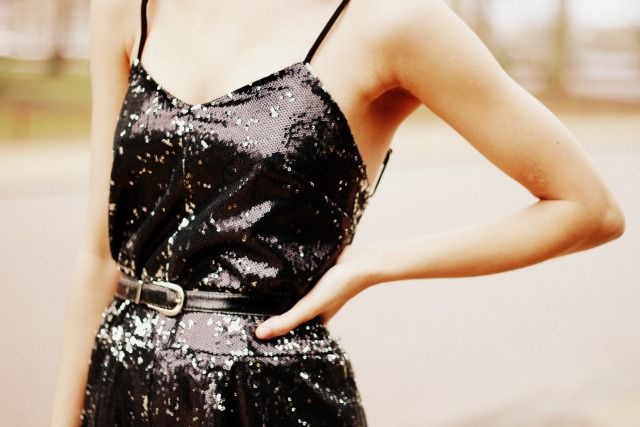 Sequin jumpsuit, Asos, £49 - Belt, charity shop, £1.99 - Boots, New Look, £42 - Coat, Topshop, £79
Why, hello there. Happy New Year! What better way to start the new year than sharing a very sparkly outfit - it's not often I get all dressed up (I usually have nowhere to go, darn it), so this is a welcoming change. I wore this on New Year's Eve where I spent a few hours playin' pool and havin' photobooth fun with my mum and dad, before returning home in time to watch the London Eye fireworks out of my window. I'm not usually one to wear sequins, but my goodness I love this jumpsuit, the shape is perfect, and whilst the fit makes my somewhat amble bosom look non-existent, it really is a pretty little thing.
This year I don't want to tie myself down to resolutions which will ultimately add unnecessary pressure to my everyday life, but instead my two goals are to start saving more than I do already to put towards a new home in the future and hopefully get braces (again). Aside from that, I'm really just going to see where this year takes me. There's an Audrey Hepburn quote that I always look back to - "I decided, very early on, just to accept life unconditionally; I never expected it to do anything special for me, yet I seemed to accomplish far more than I had ever hoped. Most of the time it just happened to me without my ever seeking it." - which really sums up how I feel about my life and my achievements. Of course I have worked very hard to get to where I am today, but I've also incredibly lucky - so far by not expecting anything and just letting things happen organically has worked out pretty well for me, so I'm not going to be changing that any time soon. I've had such a lovely 2013, so here's to 2014! L

ove, Jazmine.