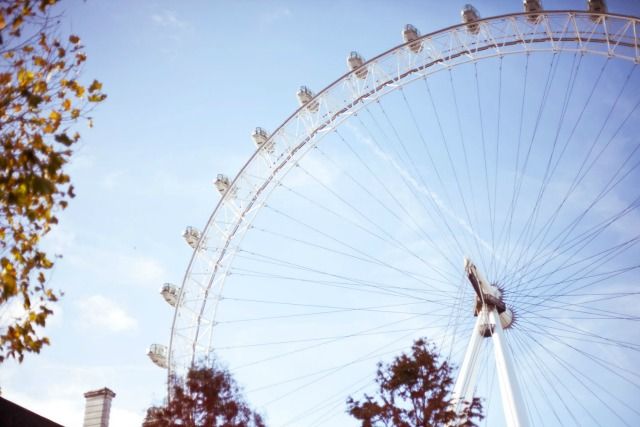 Jumper, courtesy of Cabbages & Roses - Playsuit, Topshop, gift - Bag, charity shop, £5.99 - Boots, New Look, £42 - Coat, c/o Next
After shooting opposite Big Ben, the next stop on mine and Amber's list was slightly furt

her along

the Southbank, right near the London Eye

. On our brief walk the gloomy sky changed to clear blue, the sunshine made an appearance, then

just as we were getting into place this lovely Routemaster bus parked directly in front of us - we couldn't have planned it if we tried! The

conductor ever so kindly let me jump on board so Amber could take a few photographs, it all fell so perfectly into place.

For me life is all about those little, spontaneous moments and making happy memories - I truly had the most lovely day, which I'm sure you can tell from my beaming grin in the last shot!

Love, Jazmine.