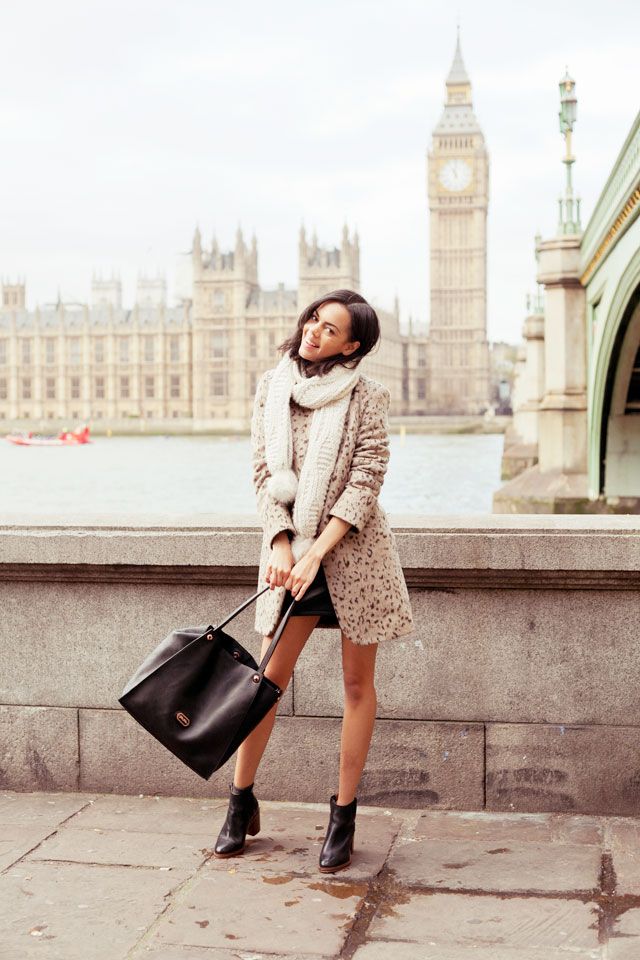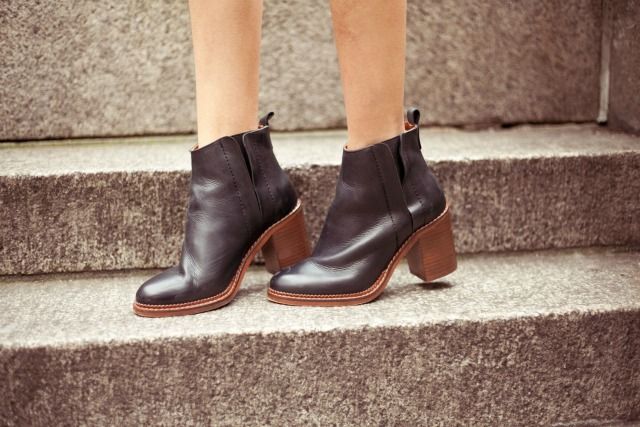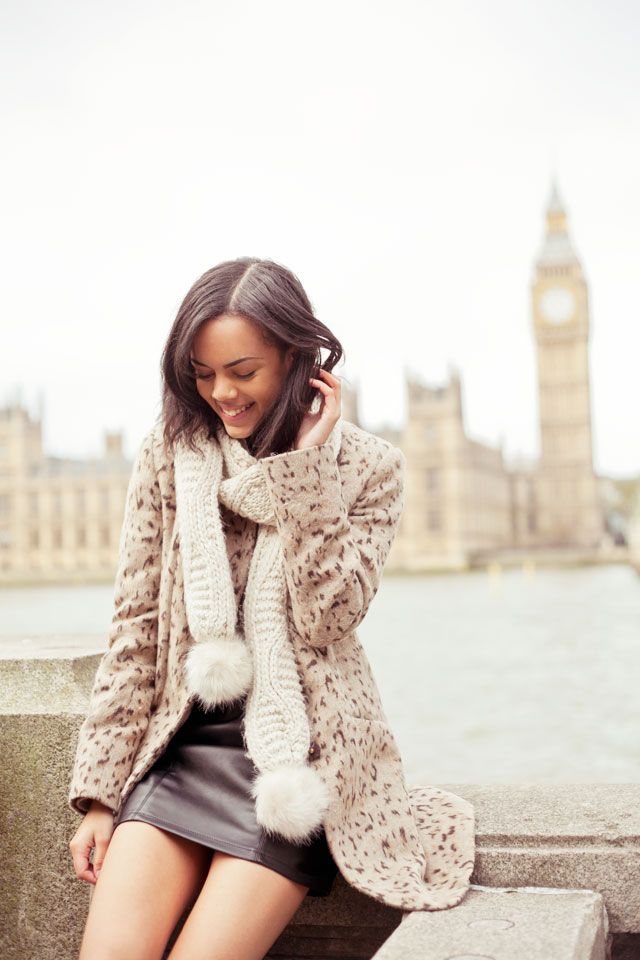 Coat, c/o Next - Scarf, Topshop, £16 - Farhi jumper, charity shop, £1 - Skirt, Asos, £25 - Bag, c/o Folli Follie - Boots, c/o Bertie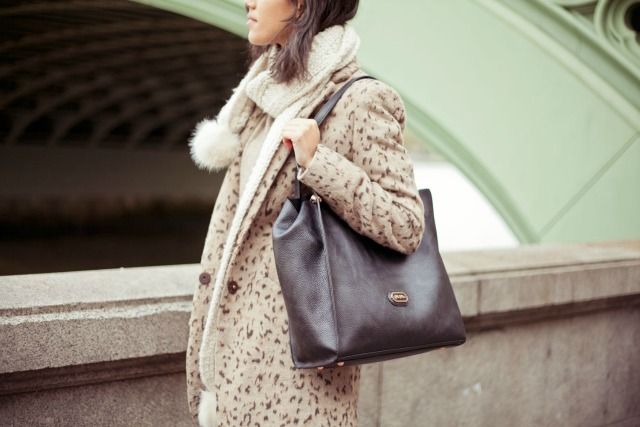 A couple of weeks ago I spent a very chilly Saturday afternoon with the lovely Amber to work on a series of photographs together, we had such a wonderful day! We wandered around Southbank, spent some time on the Thames beach, took a spontaneous ride on a carousel and jumped on a Routemaster, of course stopping for a hot chocolate to warm ourselves up. Th

e first look of the day was a pretty simple 'London city girl' ensemble - t

he soft leopard print coat is a twist on the classic and works ever so well with the cream tones of my scarf and jumper, whilst the black leather adds a chic edge. I have to say, I did feel ever so grown up and put together in this outfit!

We couldn't resist shooting

aga

inst one of my favourite London backdrops (which you may recognize from quite a few of my previous posts!)

and as always I'm so amazed by how quiet this spot is, particularly when it really is the most perfect place

to take pictures.

Amber is such an amazing photographer, it was so lovely to finally work with her after admiring her work for so long - I can't wait to show you more from our shoot! Love, Jazmine.