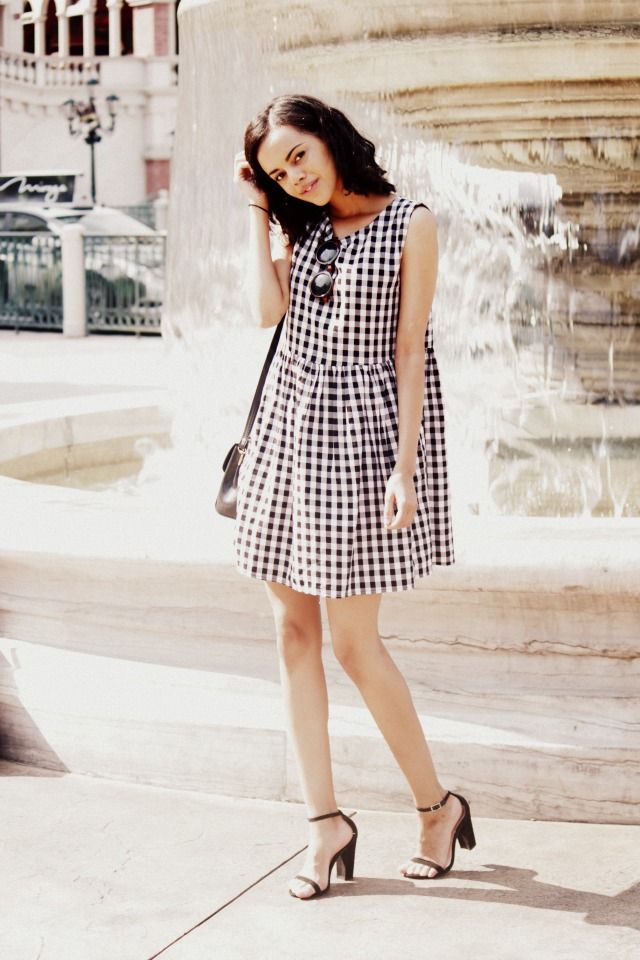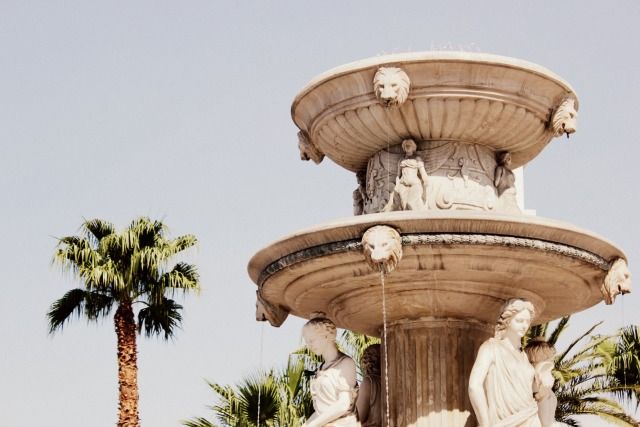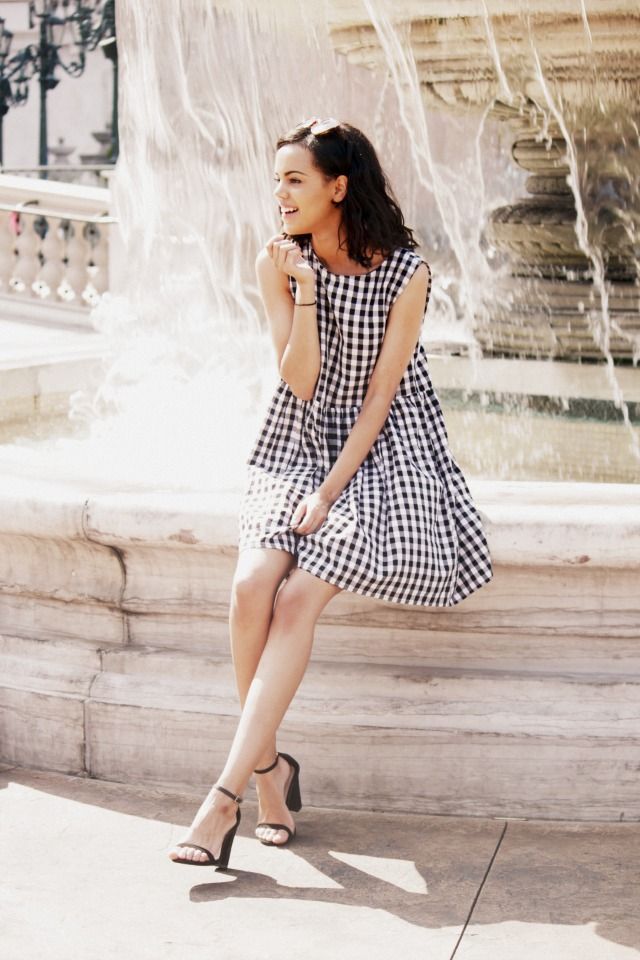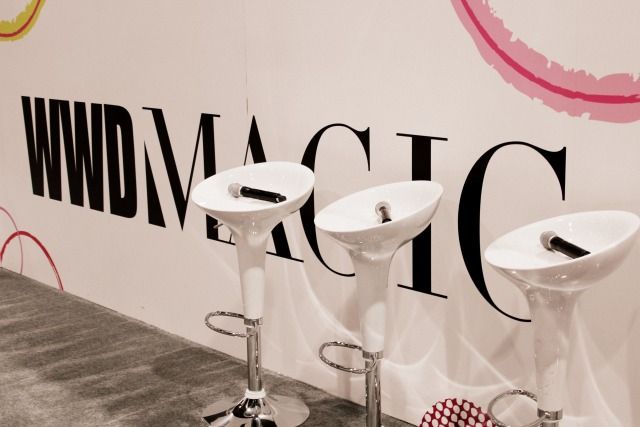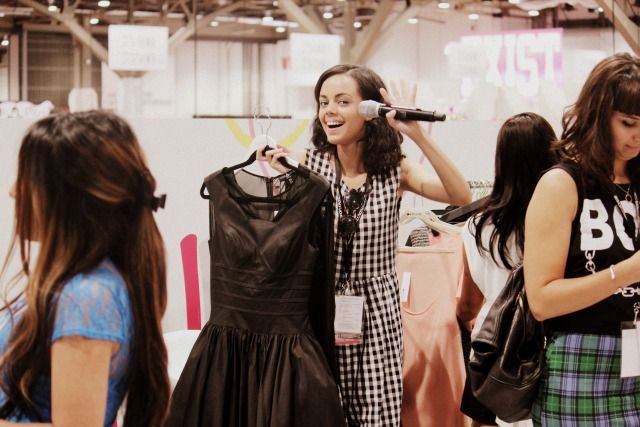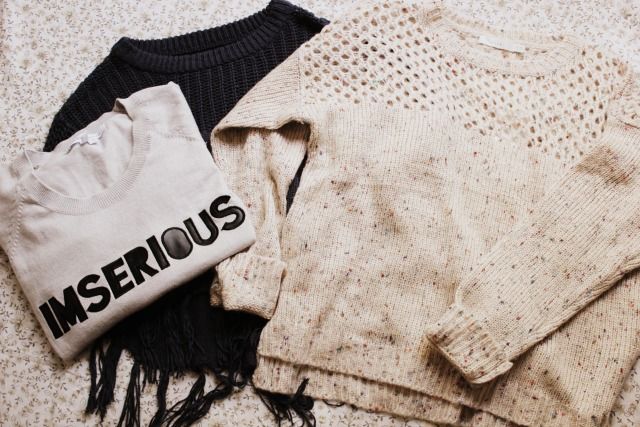 So, here's a recap of my second and third days at WWDMAGIC - it may be a little more than usual to read, but I just have so much to say! As it was my second visit to Vegas I already had some knowledge on some of the prettiest places on The Strip, so first thing Tuesday morning Liv and I popped to The Venetian to snap a few outfit pictures before heading to the convention centre for another busy day! I spoke on two panels that afternoon, the first being 'Discovery Sessions' hosted by Chanelle, then later I was representin' London on a panel all about global style. For my discovery sessions I decided to go with a 'little black dress' theme, so I shared three dresses I'd of course just love to wear myself - The first was a very Audrey inspired dress from Unique Vintage, the second being a very glittery number from TFNC London and finally a beautiful little lace and mesh dress from Little Mistress. Aside from talking on panels and meeting brands, another amazin' thing that happens at MAGIC is the chance to be gifted with pieces from brands I haven't really considered before. Being a true British girl I'm already thinkin' about A/W, so I'm really excited to style the 'I'm Serious' jumper from BCBGeneration, a navy crop from Mia Melon and a pretty speckled knit from Lush Clothing! That night after dropping our bags and gifted items in our room,

Liv, Gabby and I made a quick change then went out for a fancy meal at

Gordon Ramsay's Pub and Grill, before I headed out to party at the Hyde Bellagio until the early hours of the morning.
On the third and final day (where I may have been a little worse for wear after my exploits the night before!), I spoke on an early morning panel again with Jess, Marta, Margie and Chanelle, focusing on the best ways brands can work with bloggers. It was my favourite panel out of all of those I spoke on, as whilst I'm not always confident in what I have to say about trends and fashion, I could talk about blogger/brand relationships and what I look for in collaborations and blog content for hours! I then did one last sweep of the floor, before going back to our cosy base for a cheeky nap and to write my daily entry for the WWDMAGIC blog. Mirroring last season, that evening we all popped to the Golden Nugget for our last meal together, full of plenty of laughs, iced tea (and judgement over the amount of sugar I take with it!) and misbehaving with cutlery! We then all went for a wander around Fremont Street and filmed a few silly videos (one, two, three) before heading back to the Hard Rock in style after a certain lucky lady won on the slots! I really am terrible at goodbyes, I get very emotionally attached to people and places, but luckily my American adventure didn't end there as the next morning after Breakfast at Tiffany's (not quite like the Audrey Hepburn movie, but I still felt like a leading lady nevertheless) and dropping Liv and Alex at the airport I was soon en route Los Angeles with one of my best friends, Gabby.
Like I mentioned previously, my travel, hotel and expenses were all paid for, but all views are my own! Thanks to Kelsi, the whole Stylesmith team and every single blogger for making my trip so memorable. Love, Jazmine.