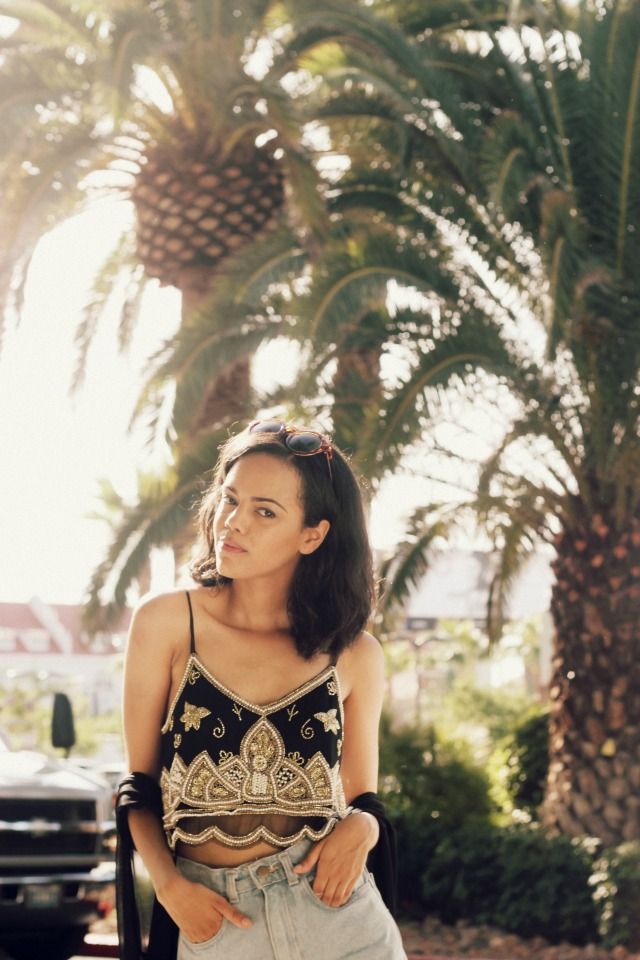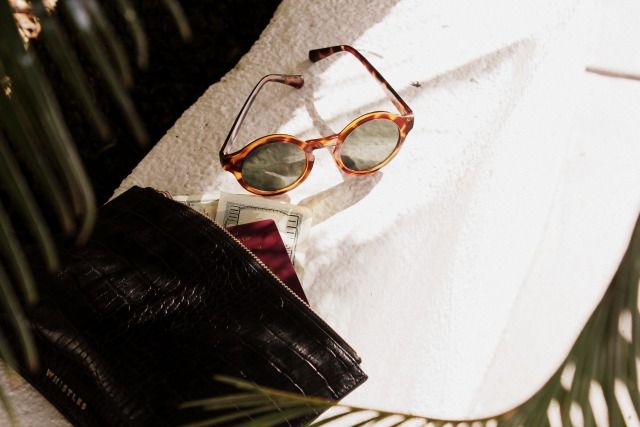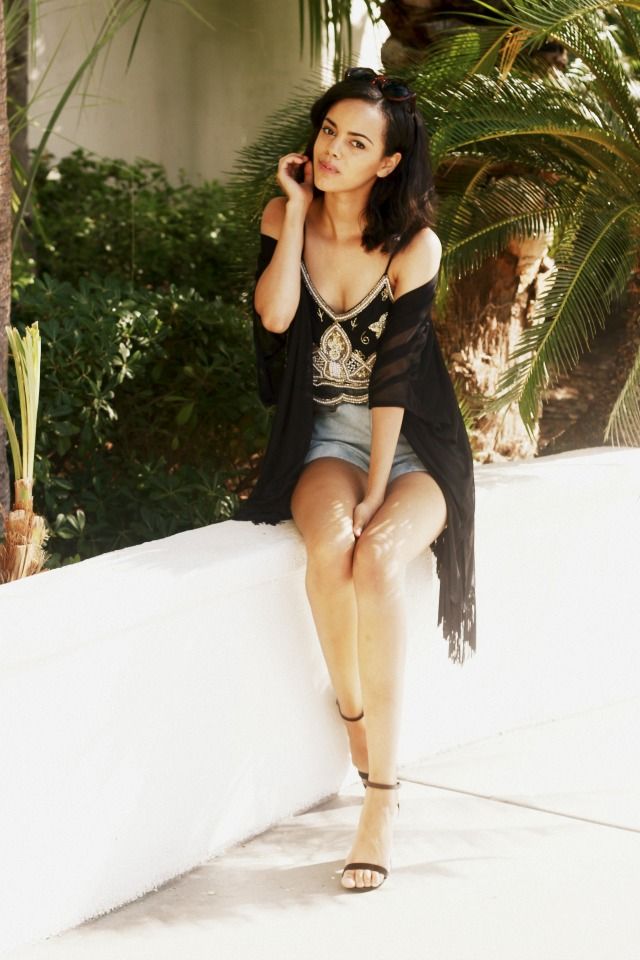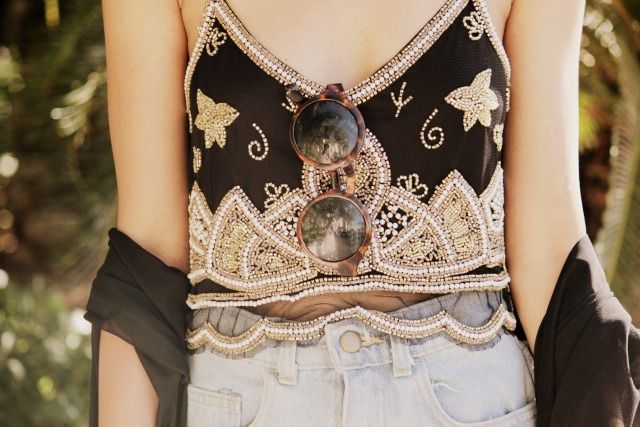 Top and kimono, borrowed from Liv - Shorts, American Apparel, £52 - Bag, charity shop, £5.99 - Shoes, Asos (similar here), £40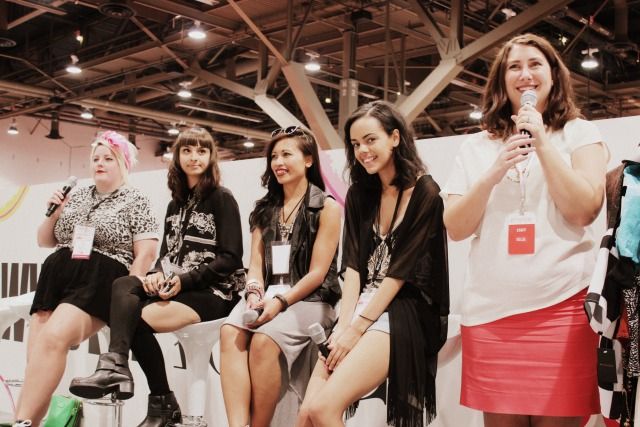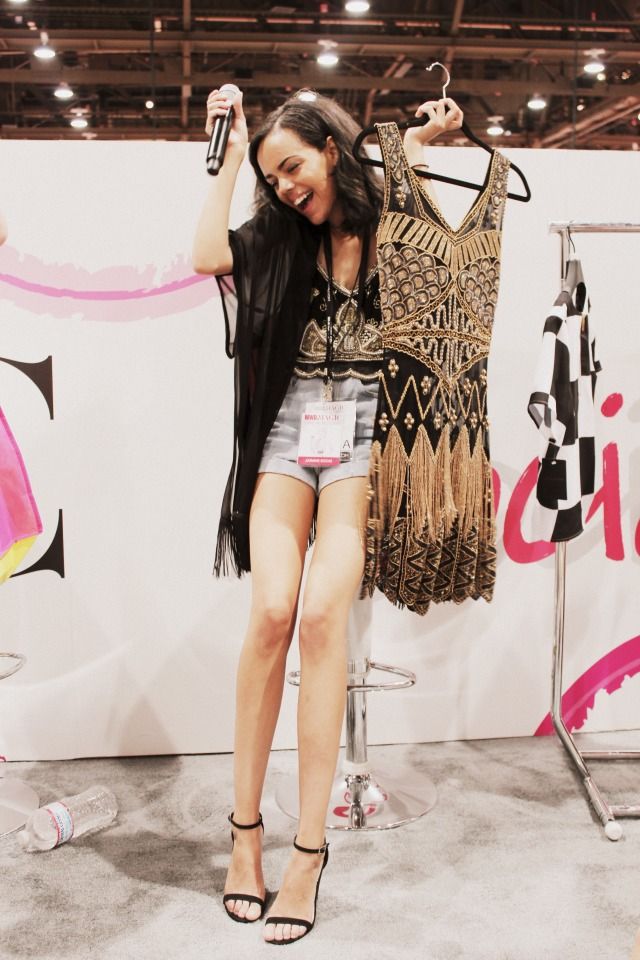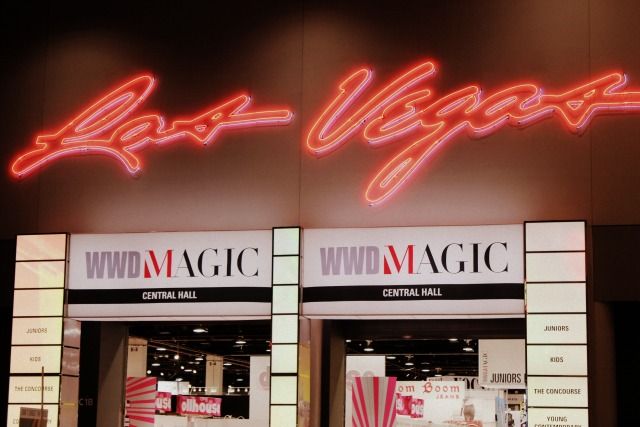 So, after spending nearly two weeks in America, I'm now back home in London, finally able to actually stop and

reminisce about my amazing (and honestly, life changing) experiences in both Las Vegas and Los Angeles. I have to say that I'm kind of sad to be back, but at the same time I've really missed home - I'm such a Londoner, after all!

I briefly spoke about my time at Magic Market Week in Vegas with WWDMAGIC in my last post

, so now here's some highlights from my first day!
Despite talking on panels the previous season, I was just as nervous this time around

, but soon got into the swing of things as it really is a great feeling having people listen and appreciate what I have to say.

The first panel I spoke on alongside Margie, Jess, Chanelle, Marta and Kelsi was all about what we feel is currently trending in womenswear. I mentioned that I'm not usually one to consciously follow trends, preferring to wear simple and classic pieces, so I revisited one of my favourite brands from last season, Unique Vintage, whose vintage inspired pieces are so timeless that they would never fade out of fashion. The hand embroidered flapper dress was absolutely stunning, so I couldn't resist trying it on for my photo sessions on the concourse, along with havin' a impromptu photoshoot with Liv in the amazin' BCBGeneration jumpers we were gifted! After being at the convention centre all day, the evening was spent hanging around with my favourite people and having a little pizza party in our hotel room, then heading to bed ready to experience the craziness of MAGIC again the following day...
A very big thank-you to my dear friend

Kelsi

at

Stylesmith

for inviting me over and for covering my accommodation, travel and expenses. I had the most amazing experience and feel truly lucky to have been invited a second time.

Love, Jazmine.