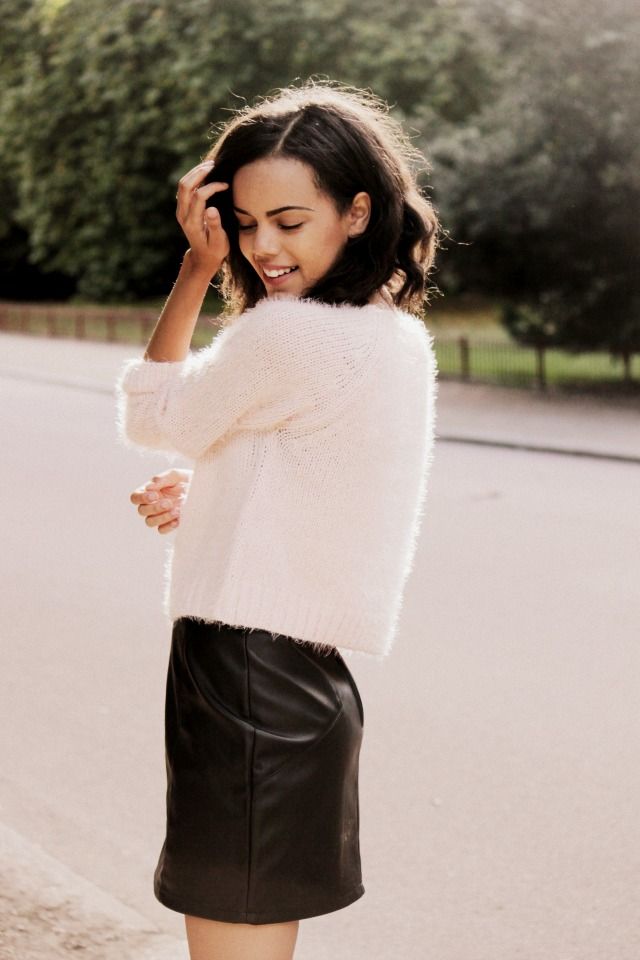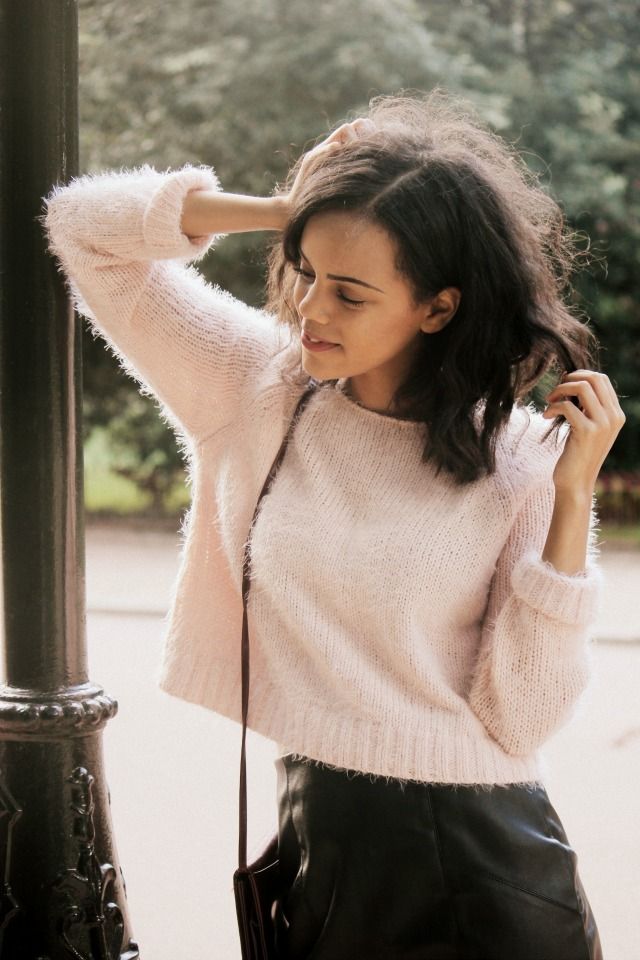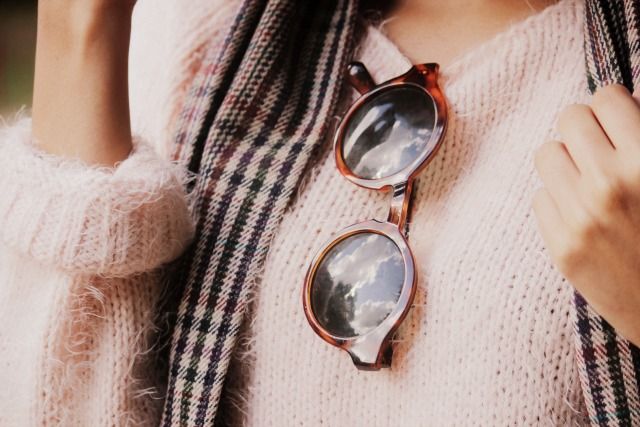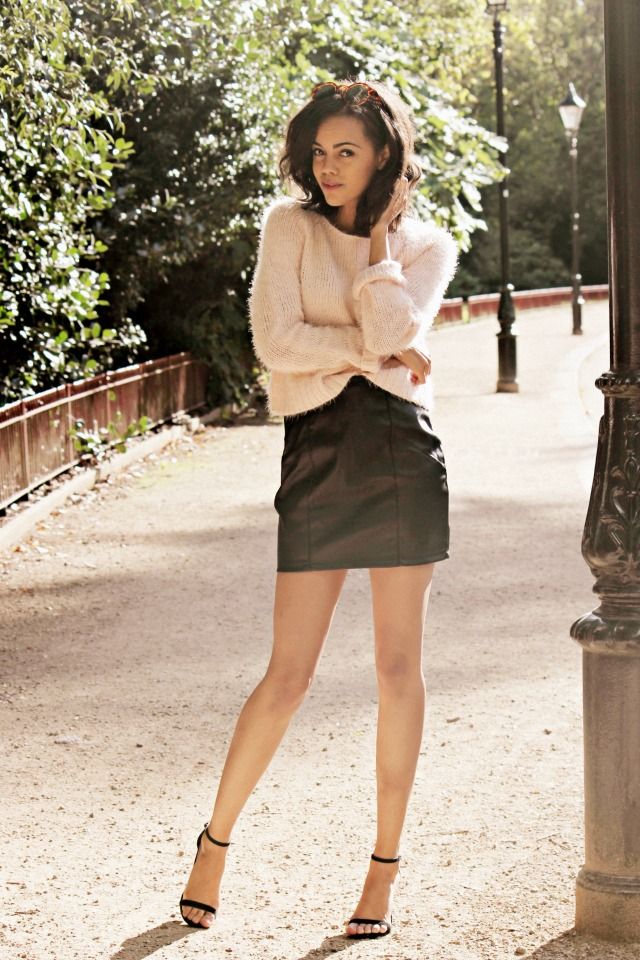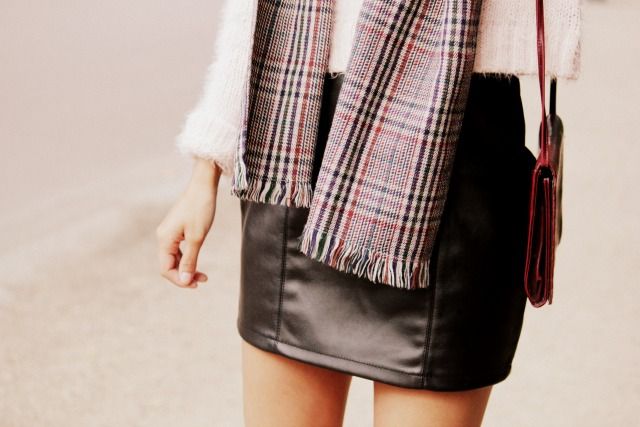 Jumper, Topshop, £34 - Skirt, Asos, £25 - Scarf, charity shop, £1 - Bag, car boot, £1 - Shoes, Asos, £40 (similar here).
A fluffy jumper (and um, matchin' frizzy hair) and a leather look skirt, what more could you want from an outfit? I have to say, I'm lovin' this cooler weather we've been having in London recently - I love being cosy and snug, so being able to keep a jumper on all day without getting too hot and bothered is a dream for me! Remember that hobo jumper I always used to wear? I'm sure that will be making a comeback pretty soon! This outfit has been inspired by two of my favourite ladies, Liv and Rebecca (of course!) - Liv certainly knows how to work pastels and after seeing her in this jumper and lusting over the black version, I knew I had to buy both, plus Rebecca always looks so amazing when she's rockin' a bit of leather so I thought I'd try and follow suit. A leather/leather look skirt has been on my wishlist for quite some time, so I'm pretty happy to have got my hands on one, even if it doesn't quite fit on my waist (darn Asos, with their generous sizing!).
It feels so lovely to be takin' outfit pictures in Battersea park with my mum again (and filming a little 'today I'm wearing' Instagram video)! Saying that, recently I've been scrutinizing my appearance more and more, so spending hours editing pictures can be a little disheartening when I see so many flaws in my appearance. I'm just glad that my skin problems aren't obvious due to how I edit my pictures, because in a way it's kind of an escape not havin' to worry about them on here! Plus, whilst taking these pictures a ten year old rode past on his bike and mimed 'call me' at me, so I can't be lookin' too shabby... Love, Jazmine.