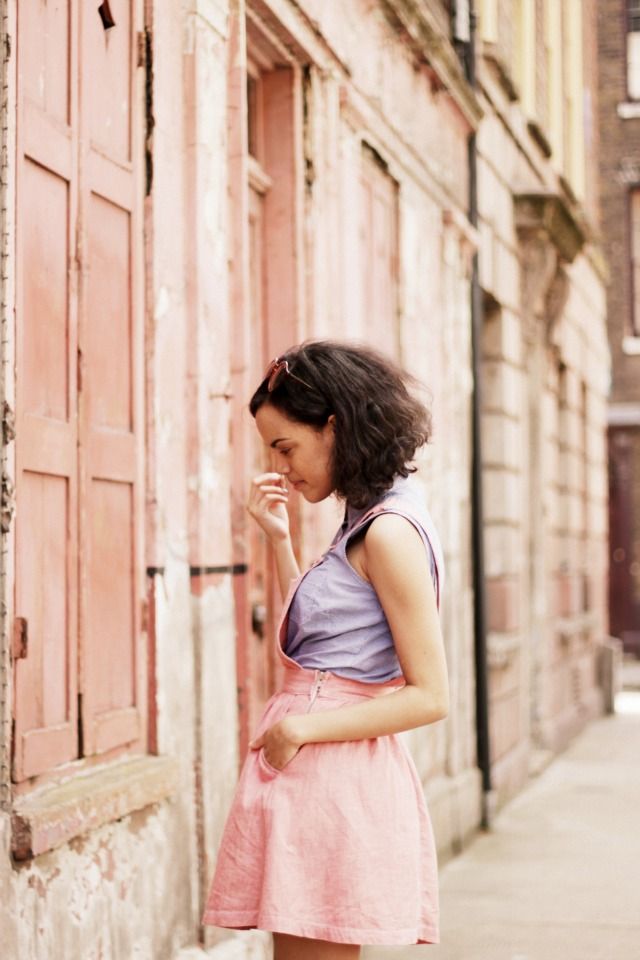 Pinafore, Miss Selfridge, £30 - Shirt, New Look, £5.99 - Heeled boots, Office, gift - Bag, Cath Kidston - £32.50 (staff discount)
After meeting Camilla and Rebecca for a good ol' catch up and a lovely lunch this afternoon, Camilla kindly took a couple of snaps of me in this little pink number I picked up as a payday treat. This outfit is quite a different look for me -

I don't tend to express my more girly side through what I wear as I feel much more comfortable in my usual darker tones and classic shapes, but as I've been stuck in a bit of a style rut recently, it's been a welcoming change! Now that's it getting warmer and as I've been feelin' much more confident, I'm itching to introduce more lighter colours into my wardrobe - I've already got a pair of mint coloured jeans and a dusky pink camisole on my wishlist! Love, Jazmine.