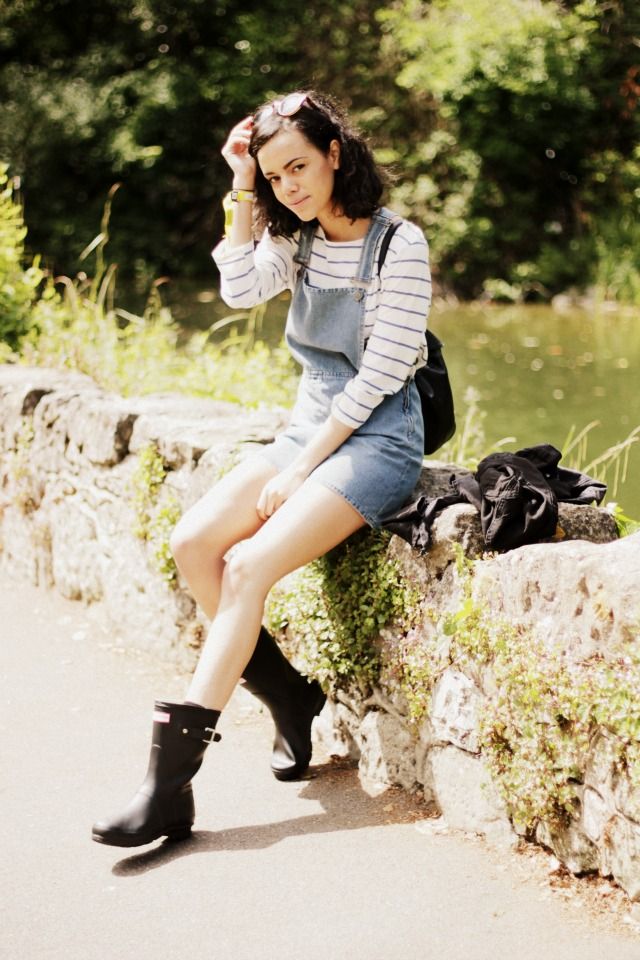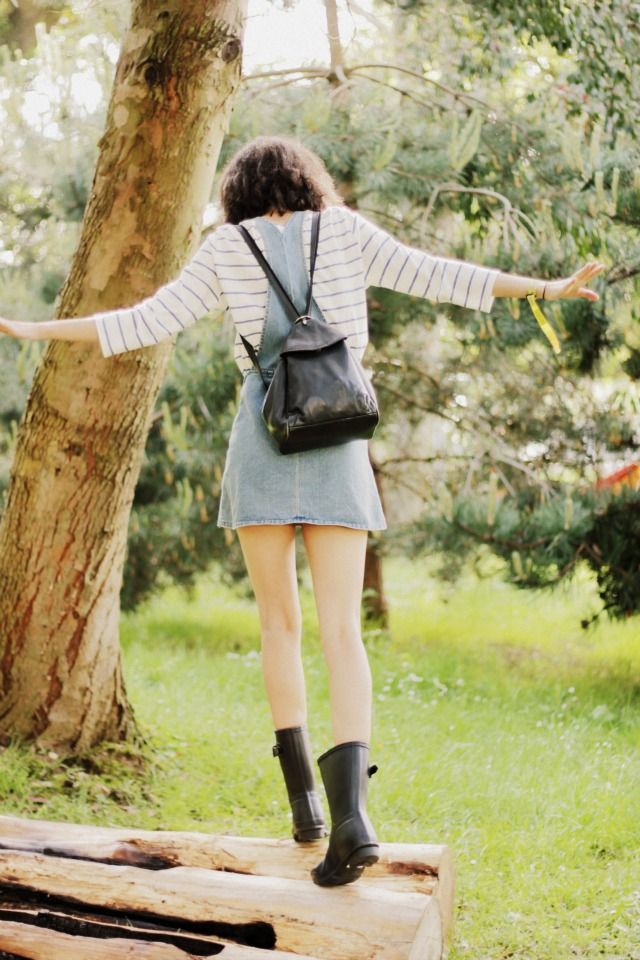 Pinafore, Topshop, £36 - Top, Urban Outfitters, £20 - Backpack, charity shop, £1 - Sunglasses, H&M, $5.95 - Wellies, c/o Hunter.
Judging by how often it's been featured on here recently, this denim pinafore is definitely a firm favourite of mine - it's such an easy piece to wear which is just perfect for the 'effortless' style I adore, so it made sense to pack it for the Isle Of Wight festival! I wore this outfit on the second day, teaming it with a top I bought especially for the occasion (I can't resist some stripes!), along with my trusty backpack, denim jacket and short wellies. In the afternoon Liv and I popped to a nearby town for afternoon tea, then headed to the festival to hang out with Rebecca, Sabby and Lyzi to sing along to The Killers,

have a hilariously scary ride on the ferris wheel and of course eat plenty more food! Despite Liv and I spending every moment of the festival together, I find it so interesting to see how we have captured our festival experience differently - Liv's posts showcase the overall atmosphere, whereas mine focus on the simple details. I've been invited to go to Las Vegas again in August and this time Liv will be coming with me, so it will be so interesting to see how we both capture different elements of our trip!
You may have noticed in recent pictures that I've had my hair cut a little! I'm so happy with my new style, and even though it's quite the

cliché, it's amazin' what a simple haircut can do to my confidence and look. Love, Jazmine.