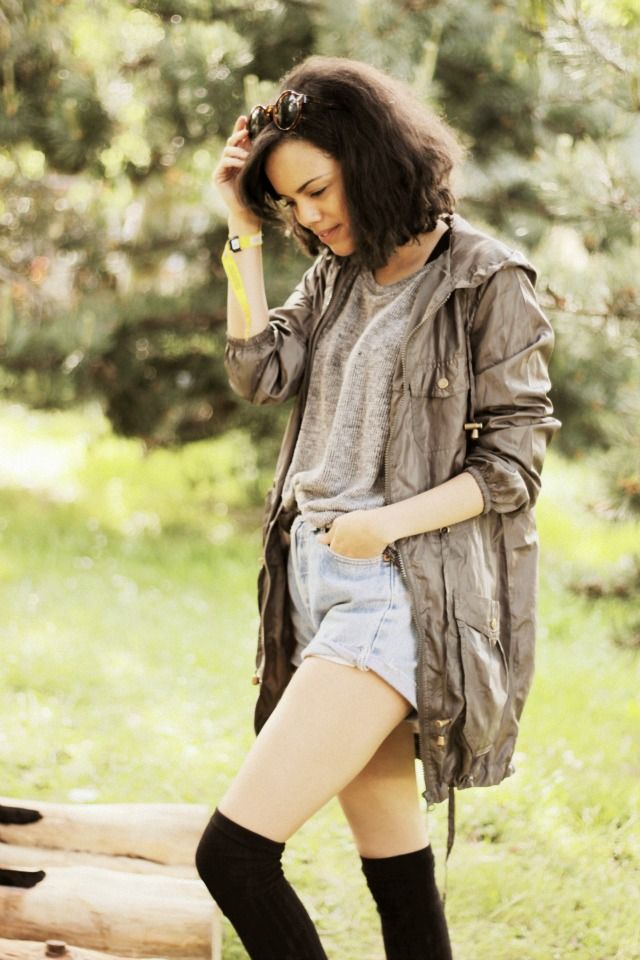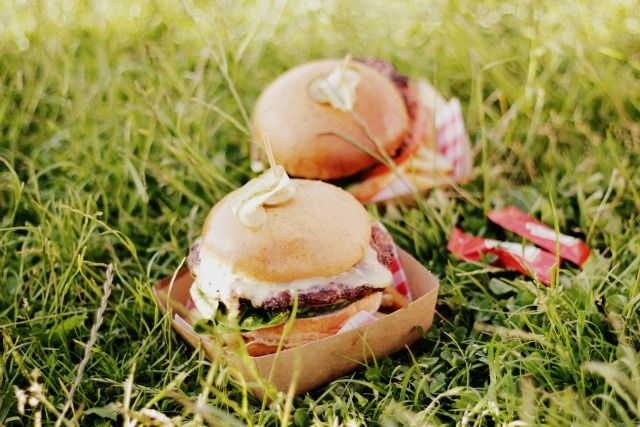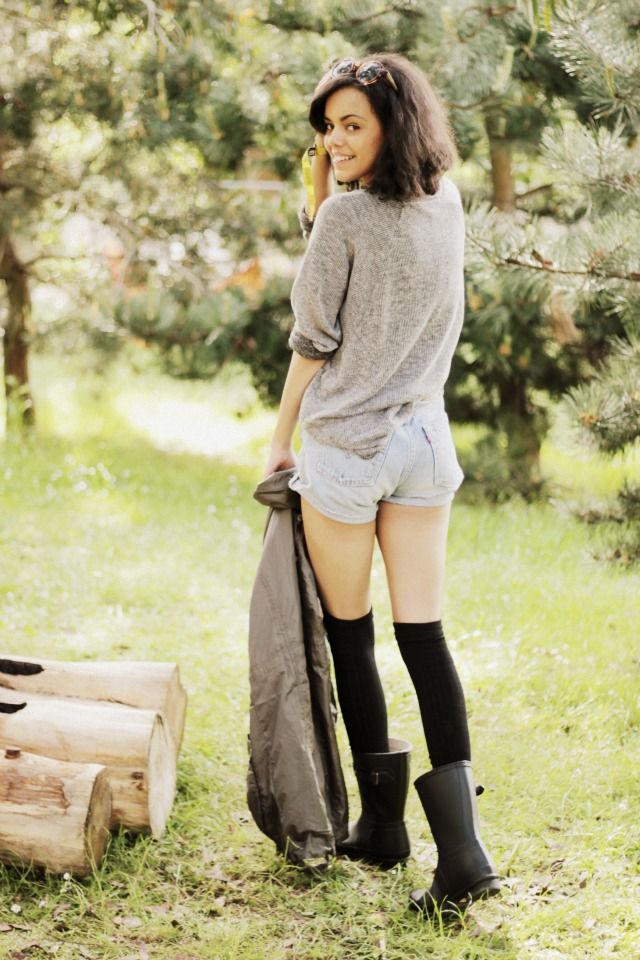 Topshop jumper, charity shop, 50p - Levi shorts, charity shop, £2 - Belt, charity shop, £1.99 - Socks, Topshop, £6 - Wellies, c/o Hunter.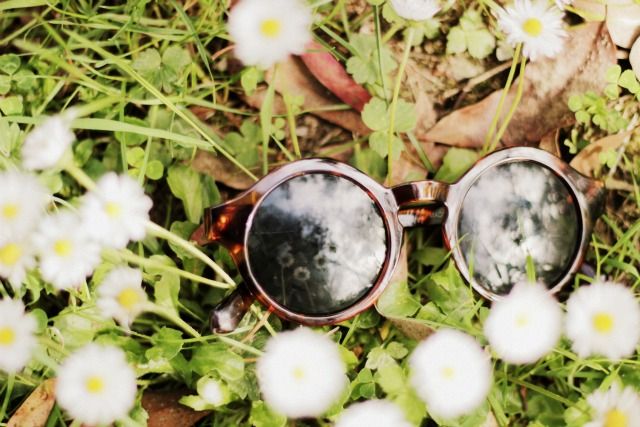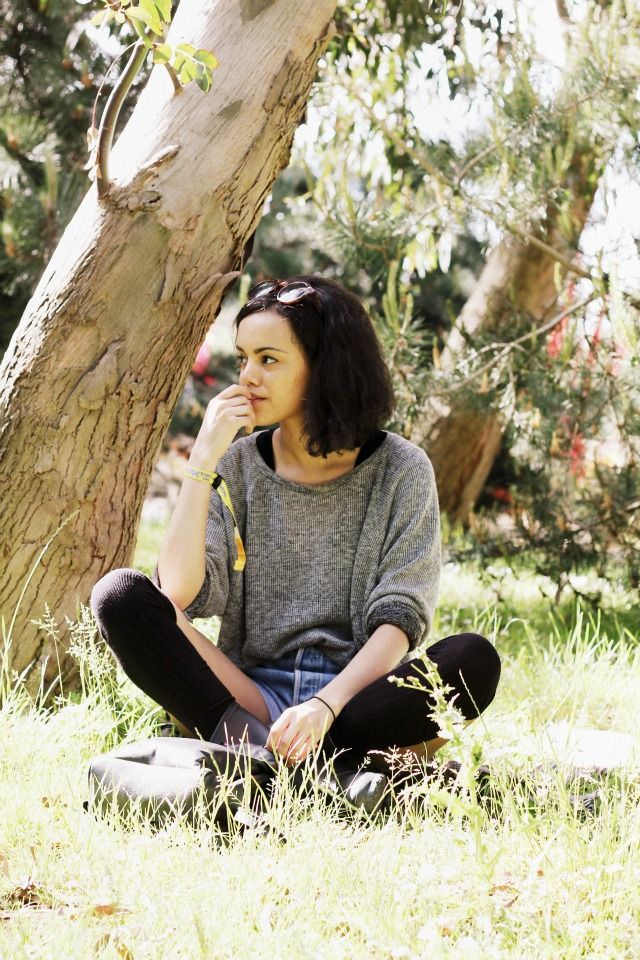 Parka, New Look, £10.30 - Backpack, charity shop, £1 - Cheap Monday jacket, Asos, £60 - Scarf, charity shop, £1 - Sunglasses, H&M, $5.95.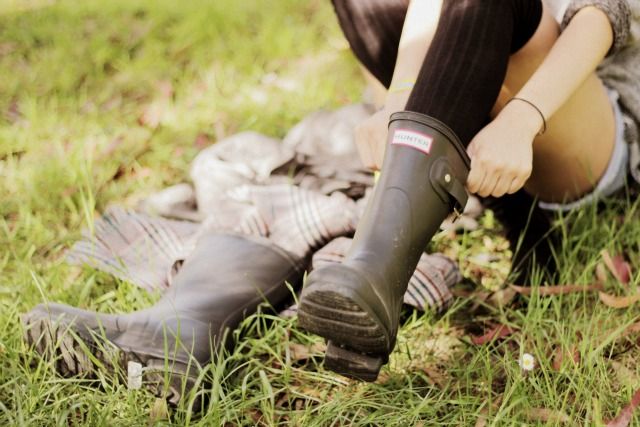 As you may have seen from my many recent Instagram photographs and tweets, last weekend I was having the most amazin' time at the Isle of Wight Festival! Liv and I were invited along with Hunter Boots, plus last minute Rebecca and her friend Sabby were able to make it, completing our little team. As Liv and I stayed in a hotel, our mornings were spent lazing about watching cookery shows, then getting ready for evenings of lounging around in hammocks in the sunshine, music, and plenty of lovely of food. We even spent some time with the beautiful Lyzi and all her awesome friends which made my festival experience even better! For someone who constantly says that festivals aren't really my thing,

I honestly had the most lovely time and felt so carefree,

plus I finally got to see Rizzle Kicks and Blondie live which made me very happy indeed (I may have shed a couple of tears)!
This is what I wore for the last day of the festival - I'm not really one for making a conscious effort with 'festival fashion', but as my style is rather British heritage I felt pretty darn comfortable in my wellies, parka and checked scarf! Love, Jazmine.