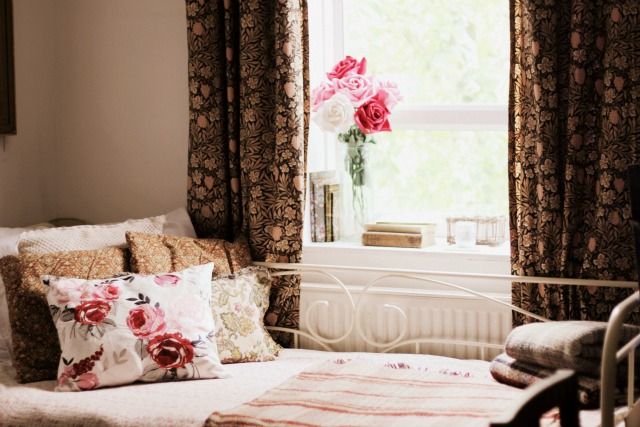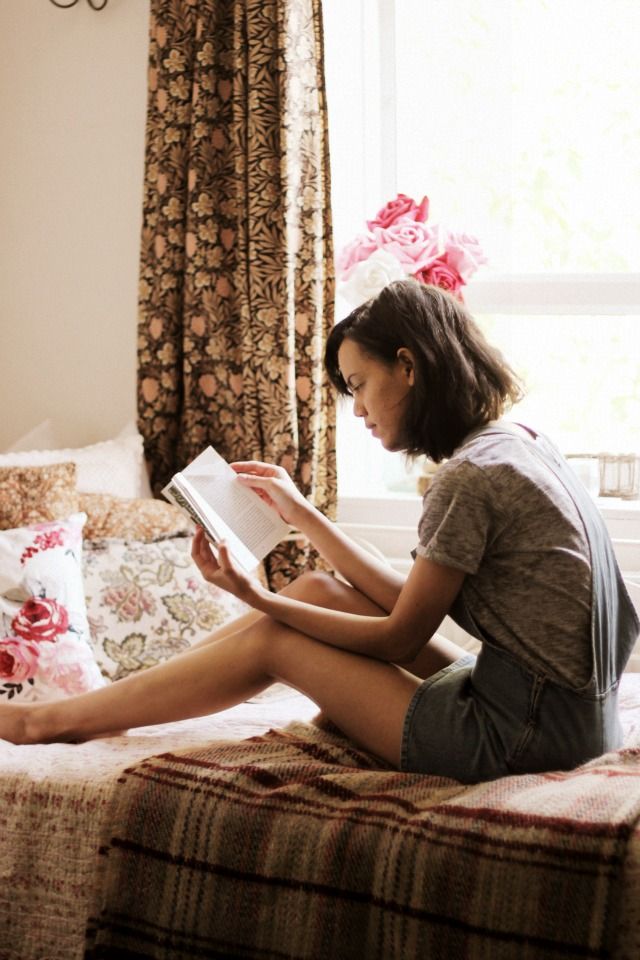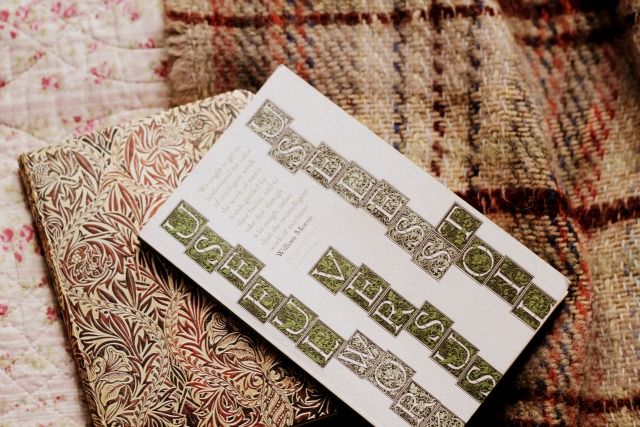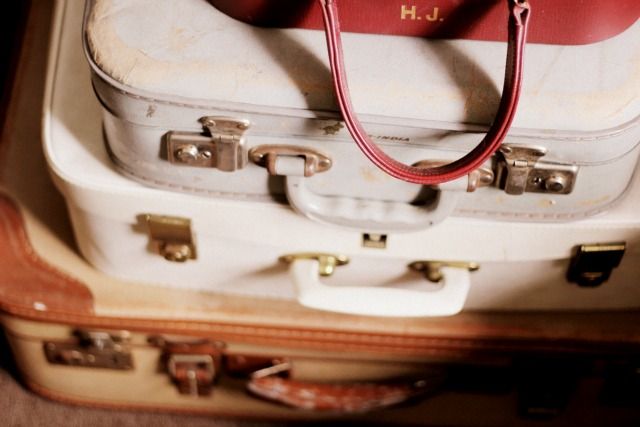 William Morris curtains, charity shop, £5 - Suitcases, secondhand, free-£3 - Chair, charity shop, £5 - Floral cushion & basket - c/o Laura Ashley.
I've been wanting to put together a post like this for quite some time, so now that I've currently got one side of my bedroom just the way I want it I thought I'd take some pictures to share with you all! I definitely spend far too much time makin' my room look pretty, when I'm at home alone it's one of my favourite things to do. I'm ever so fussy with how my room as a whole looks and adore 'organized mess', so everything from my cushions to my books and blankets to my frames has to be placed in a certain way

- that most certainly shows my visual merchandiser/stylist side!

By now I'm sure you know that I love all things secondhand, so of course the majority of everything you see in my room has been bought from my local charity shops and Battersea car boot sale. I haven't listed the prices of everything, but some of my best finds include a pair of William Morris curtains for five pounds, a Lloyd Loom chair also for five, plus all of my cushion covers and suitcases were anything from free to a teeny three pounds!
Laura Ashley kindly sent me the rose cushion (and a very handy basket where I now store my more recent collection of magazines) to brighten up my room, which matches perfectly with my Cath Kidston paper roses (we used them for our store's recent window display and got to keep them afterwards). I love the muted yet rich tones in my bedroom and the fact everything is so homely and classic - almost a secondhand shop meets a showroom, I suppose! The mixed Morris and vintage inspired prints all work so beautifully together, I'm now very much considering buying some William Morris wallpaper to complete the look.
If you have any questions about my bedroom feel free to ask them below! Love, Jazmine.