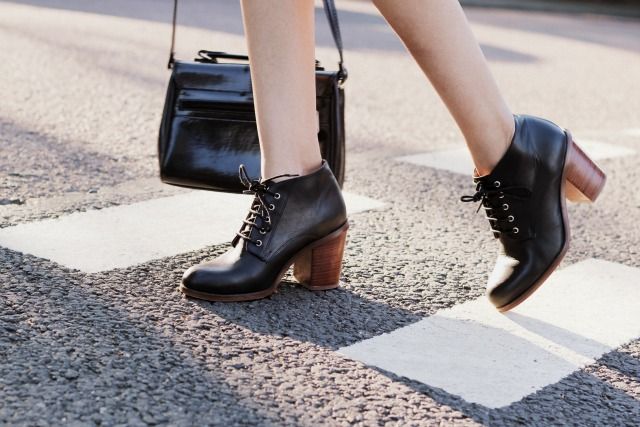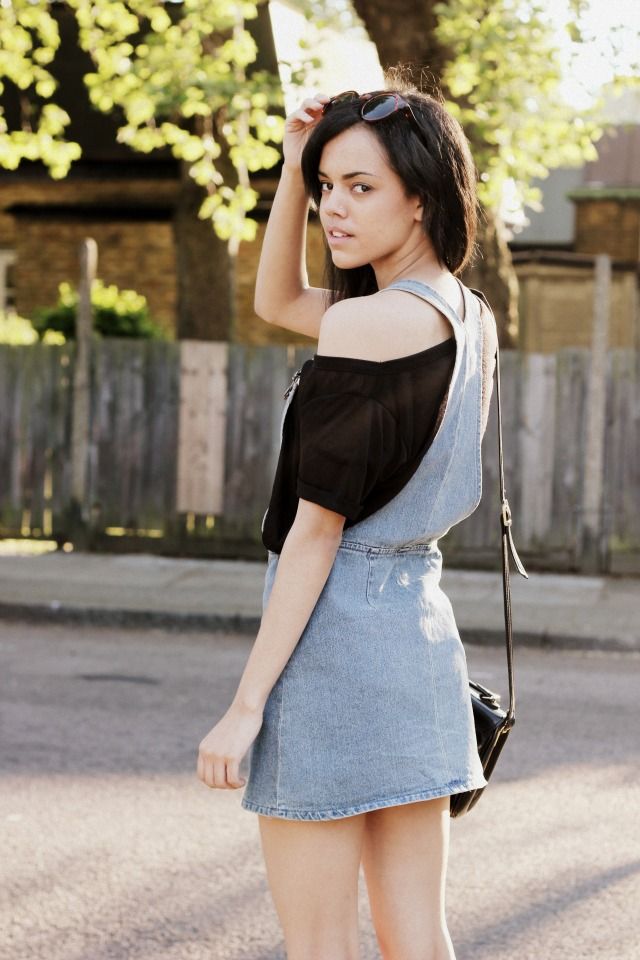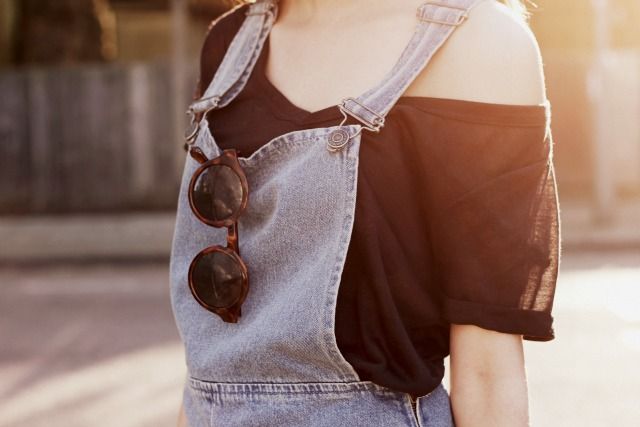 Pinafore, Topshop, £36 - T-shirt, Primark, £4 - Bag, charity shop, £5.99 - Boots, Office, gift - Sunglasses, H&M , $5.95.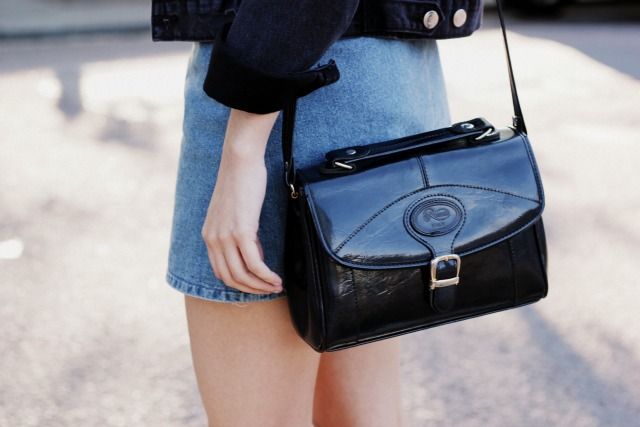 I've been wanting to wear my denim pinafore without tights for quite some time, so as it was pretty darn warm on Sunday I rushed home from work to make the most of the setting sunshine. The pinafore is rather short on me, but I thought I may as well embrace gettin' my legs out by teaming it with my new pair of heels, bought for me as an early birthday present by my lovely father. I've been lookin' for the perfect 'everyday' heeled boots for quite a while, and even for someone who finds heels ridiculously hard to walk in at times, these are proving to be pretty darn comfortable!
I have to say, I've been feeling very happy and at ease over the last couple of days. I'm not entirely sure what's changed, but I'm just feelin' ever so content. I realize that I've been isolating myself from certain aspects of my life a little, which I understand that some my find a little selfish, but more and more I've realized that searching for your own happiness isn't being selfish - sometimes you've just got to put yourself first, no matter what. Audrey Hepburn once said 'I don't want to be alone, I want to be left alone', and that quote is very apt for my current state of mind. I just want to enjoy my own happiness for a while, because I know that it could leave me just as unexpectedly as I found it. Love, Jazmine.