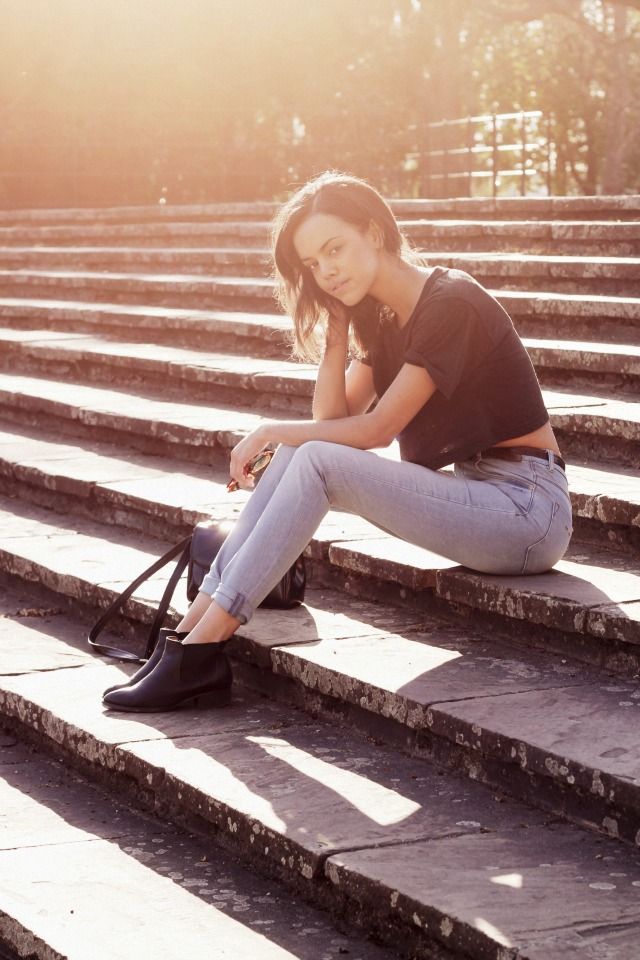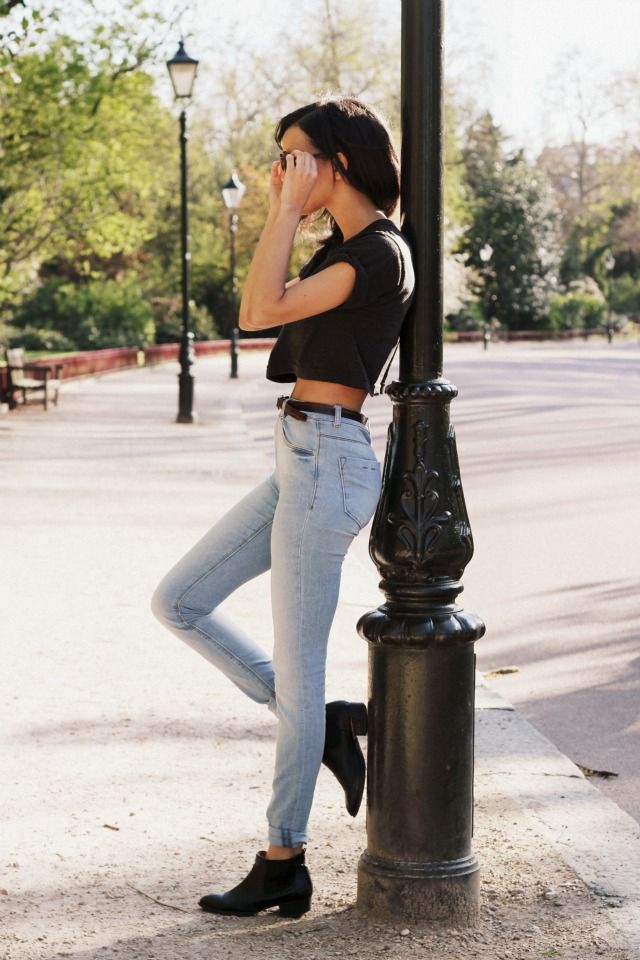 Jeans, Asos, £32

-

American Apparel tee, courtesy of Asos - Sunglasses, H&M, $5.95 - Belt, charity shop, 50p.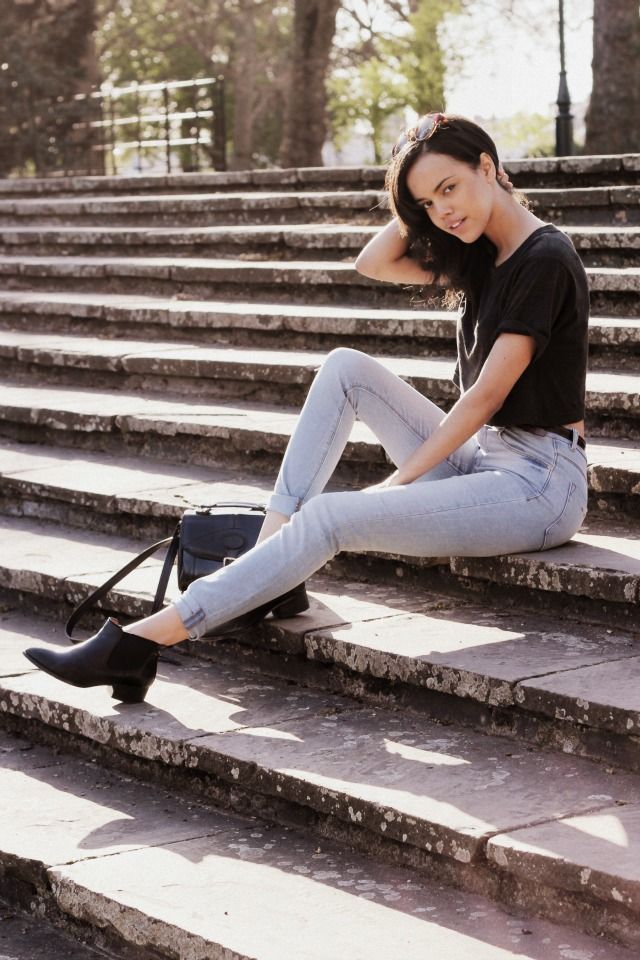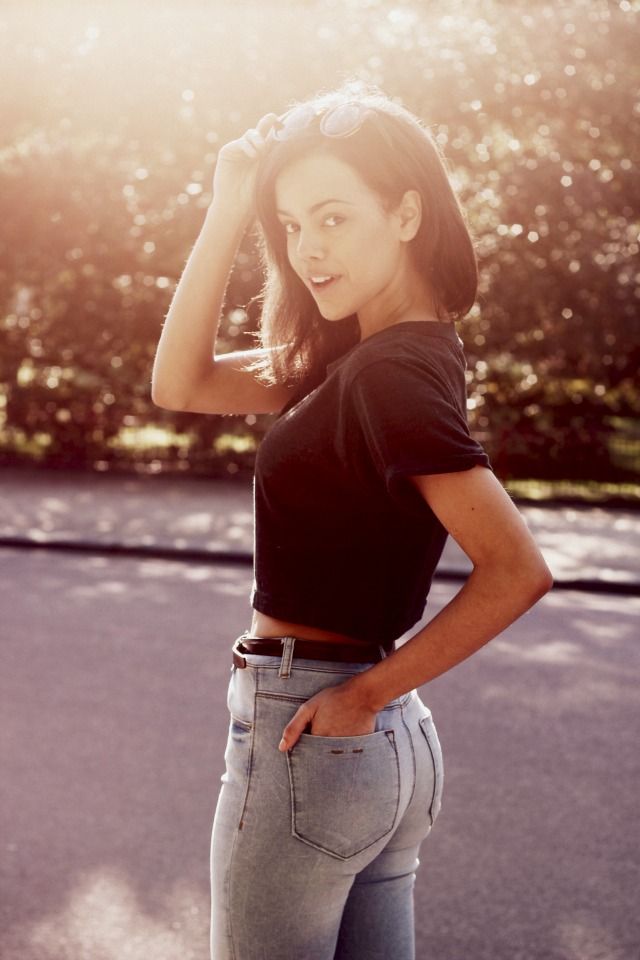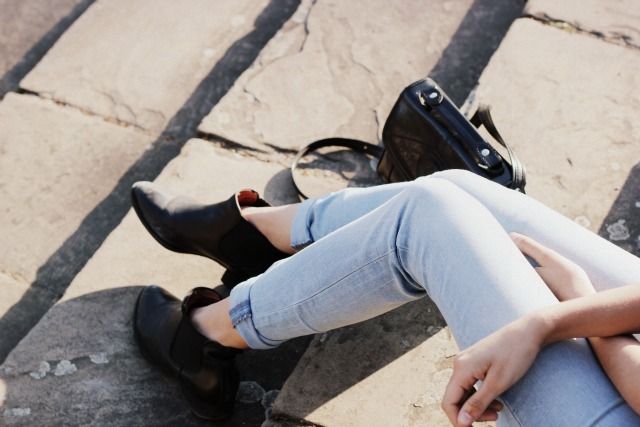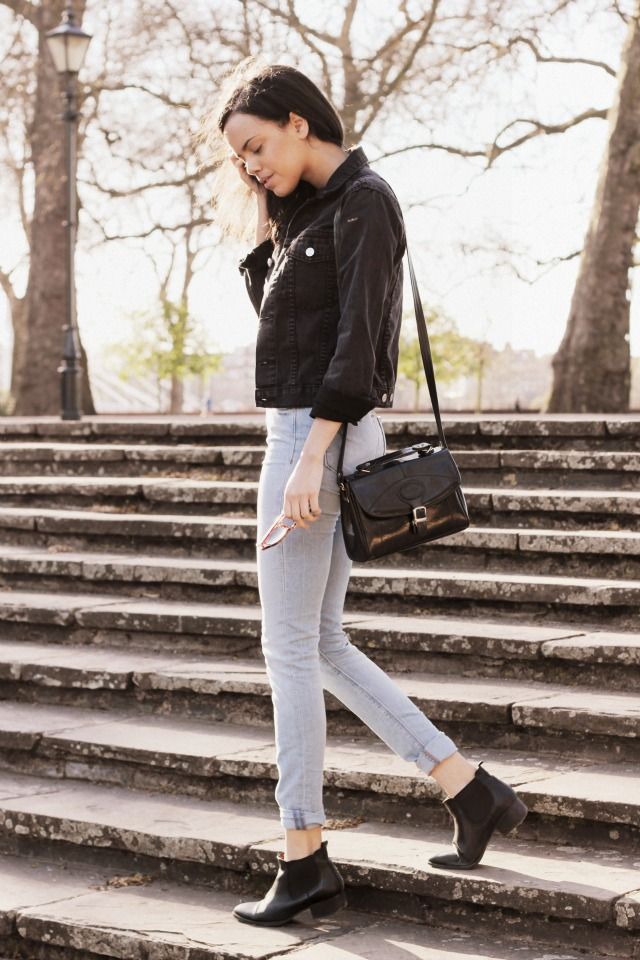 Cheap Monday jacket, Asos, £60 - Bag, charity shop, £5.99 - Boots, courtesy of Bertie.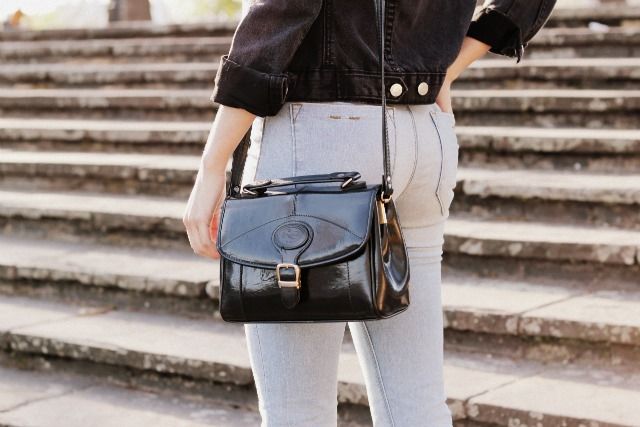 You know that feeling you get when you are just too excited to receive the clothes you ordered? Especially when you bought them on a whim and want to get wear them before the realization hits you that you probably did spend a little too much money? That may have just happened to me recently. I've been longing for a black denim jacket for quite some time, but as I was having no luck finding one secondhand, I gave in and bought this not-so-cheap Cheap Monday jacket as a payday treat. I've been coveting it for a good few months so I'm so darn glad to finally own it! The same day I also ordered these jeans as an off chance they would fit me (after having a love/hate relationship with American Apparel's easy jeans and Topshop's Jamies), and do they just! As I'm rather slim and have quite long legs for my height, but still have quite a bit of ass (just call me Iggy Azalea or Nicki Minaj. Or not), it can be a struggle to find jeans that fit me. I'm so happy with these though, plus they are the perfect shape and style for spring

.

It's always lovely wearing new clothes, though I may just have to

stop myself from buying too much more this month!
I have to say that I've been on quite a roll with my outfit posts recently! Let's hope in continues this way. Though considering the fact that I had to pay my mum five whole pounds to take this set of pictures (she drives a hard bargain!), it may turn out to be a somewhat expensive habit. It's definitely worth it though, my mum has truly made me look amazin' (it's a darn shame I don't look like this in real life, hey?). Love, Jazmine.