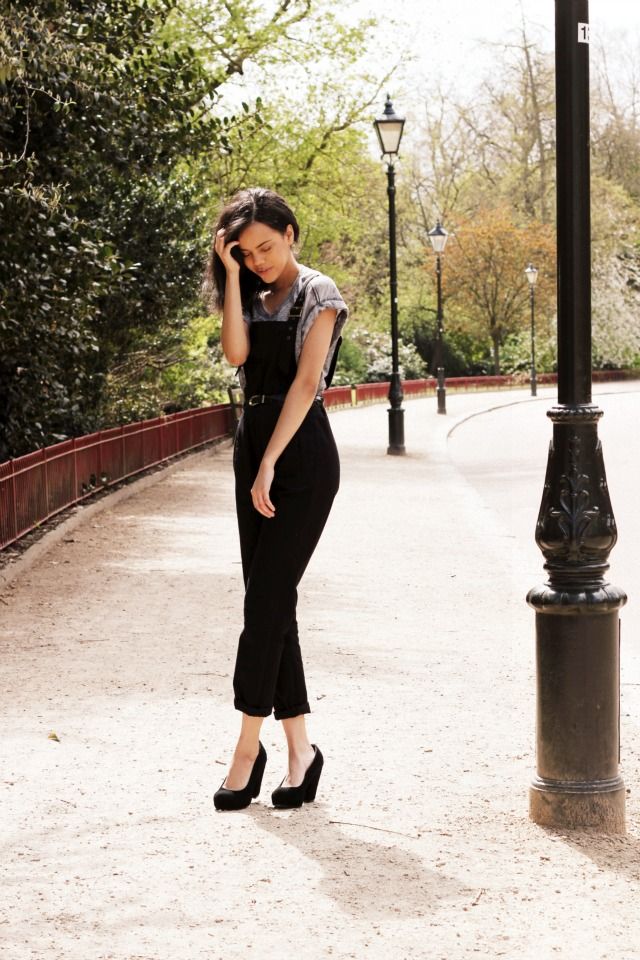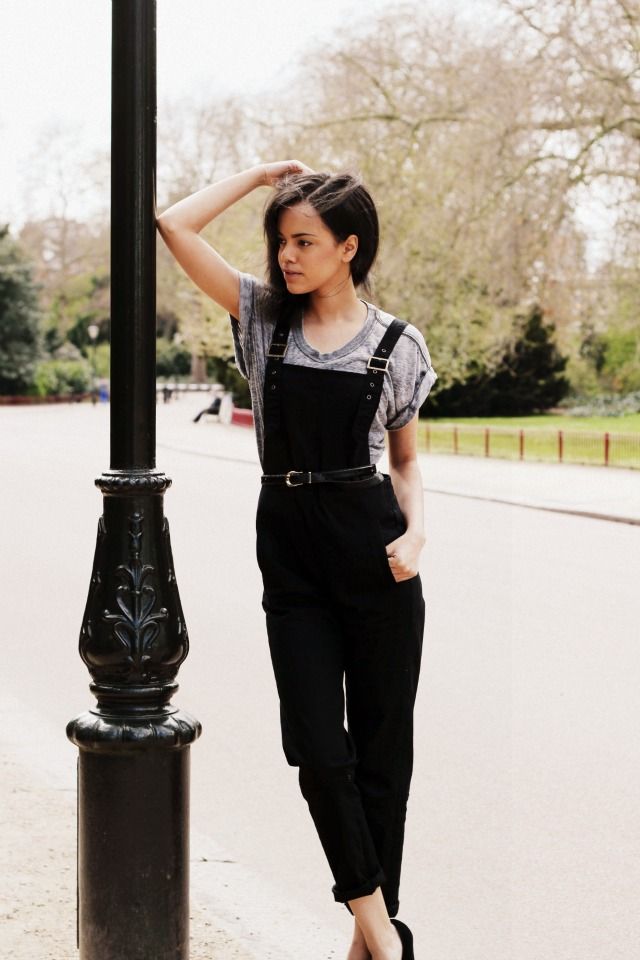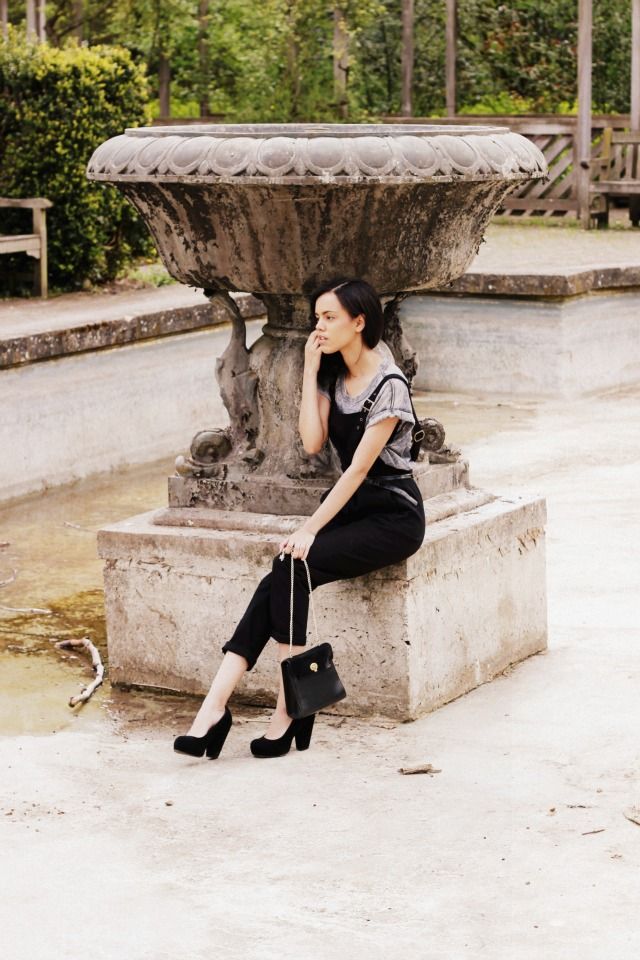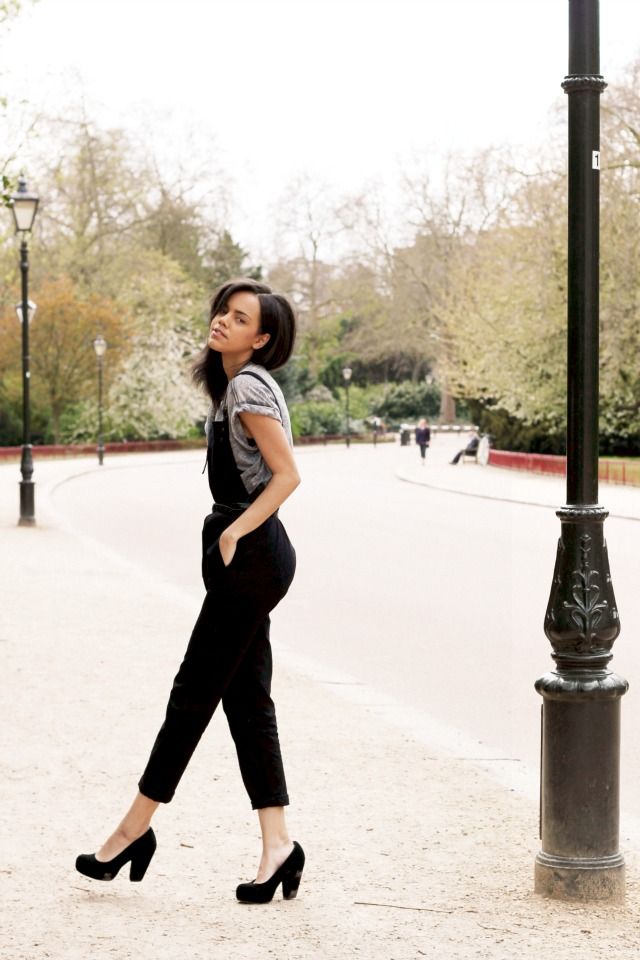 Dungarees, Asos, £45 - Belt, charity shop, £1.99 - T-shirt, Topshop, £16 - Shoes, courtesy of Bertie - Bag, gift from Lucy.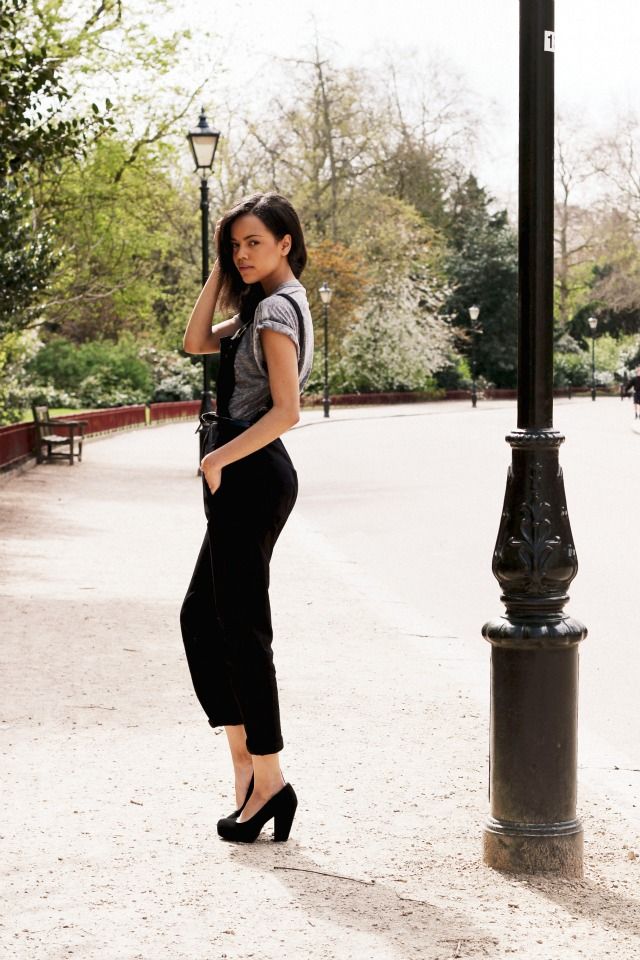 My mum hasn't taken my outfit pictures since before I went to Las Vegas back in February, s

o after weeks of being lazy, havin' clashing schedules and favoring staying at home rather than going out, my mum and I finally went to Battersea Park this afternoon to take some. It felt so lovely to have my mum back behind the camera - as much as I'm so happy with the pictures my friends take for me, I'm always so much more comfortable when my mum takes them! We went to my favourite spot right near the Albert Bridge entrance (I do like a pretty lamppost or two), then after discovering the usually flowing fountain in the Old English Garden was empty, I just couldn't resist jumpin' in to take a few pictures. The things we do for blog pictures, hey?
Even though altogether this outfit is very much my style, I do feel like it's a somewhat different look for me. The colours are as expected, but as I'm wearing dungarees (which I bought after spotting them on the lovely Camilla!) which aren't particularly that fitted and as I've slightly swooped my hair over rather than having a centre parting - I almost feel like a different person. I've just noticed that I have my hand in my hair in every picture, something I feel I may subconsciously do when I'm in doubt/lacking confidence, so I suppose this new look might take some getting used to! Sometimes I really do feel like I'm stuck in a rut with my style, so it's lovely to try somethin' new once in a while, even if it is just mak

in

' my hair a little more 'Made in Chelsea' and dressing like a fancy mechanic.

Love, Jazmine.