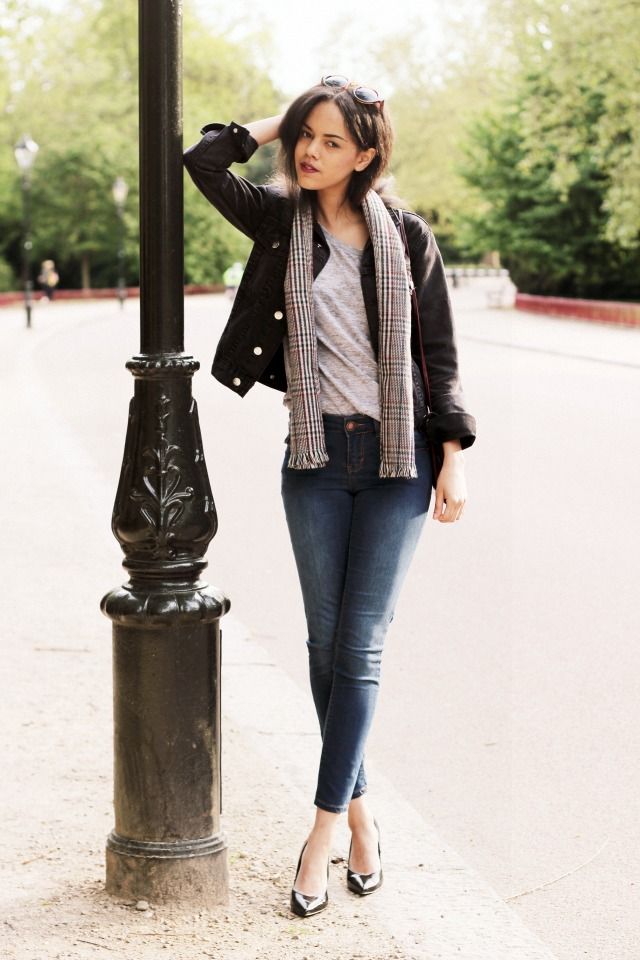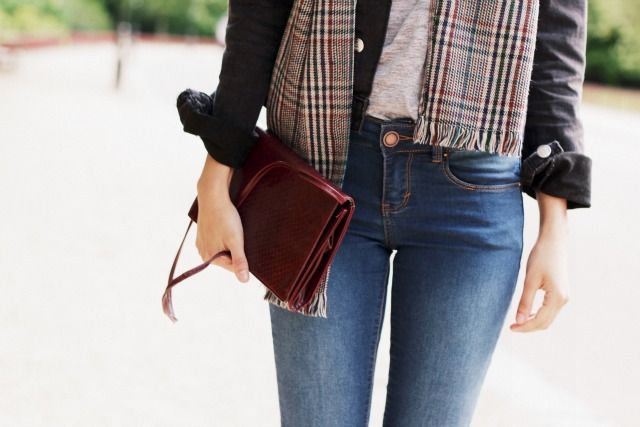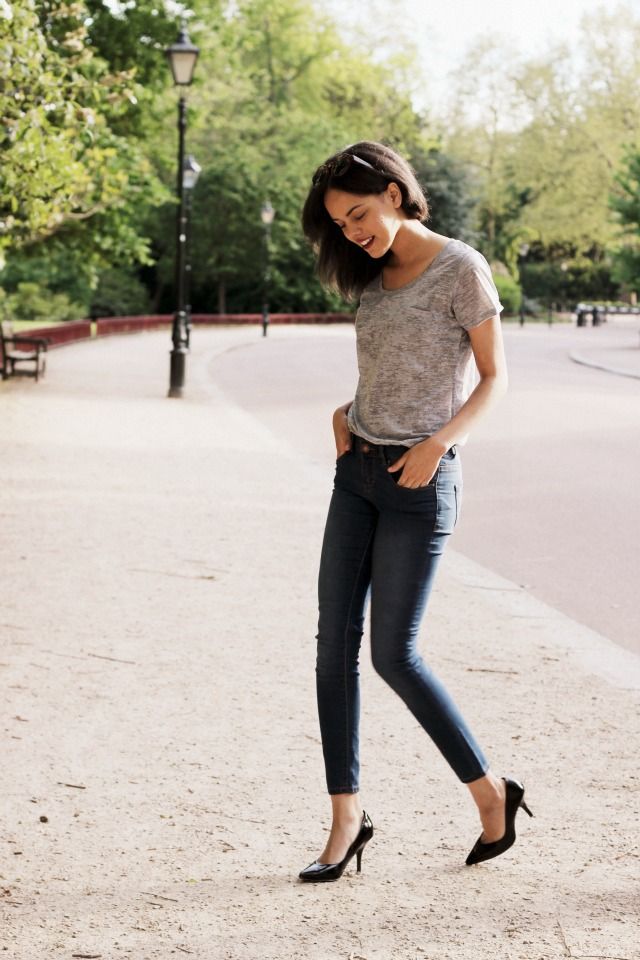 Top, Primark, £3 - Jeans, c/o New Look - Cheap Monday

j

acket, Asos, £60 - Scarf, charity shop, £1 - Bag, car boot, £1 - Heels, New Look £11.99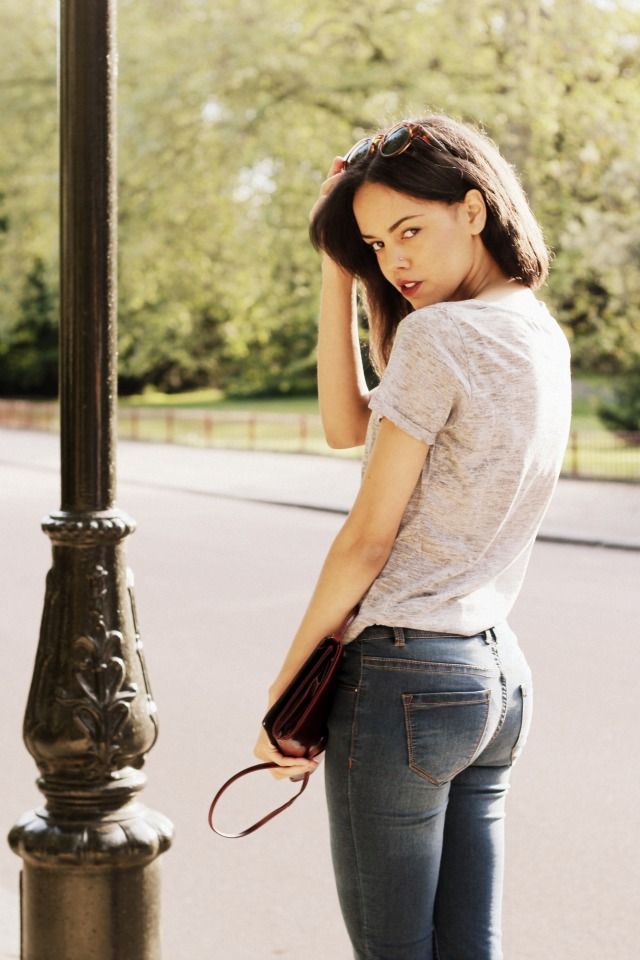 I'm sure you all know that I can't resist a pair of skinny jeans, so when New Look asked if I'd like to try out their new Petite range I thought I'd give it a whirl - any excuse for a new pair of jeans! Now at five foot seven (ahem.. six) I'm definitely not considered to be petite height wise, but as I have a slim waist and narrow hips (I'm a size four or six in jeans and trousers. I'm wearin' a size six here!) I often shop in the petite sections of stores to get a better fit. Having rather long legs you wouldn't particularly think that the shorter length of petite jeans would suit me, but it actually works in my favour - I adore wearing ankle grazers as the cut suits my figure so much more, so these jeans are pretty darn perfect I have to say.
I'm not usually one to wear jeans on my hips, but it was a welcoming change from my usual high waisted, plus styling them with a slouchy tee, a denim jacket and simple heels hopefully achieves the effortless 'off duty model' look I long for.

I'm also wearing my favourite secondhand scarf and bag for some added colour, plus I thought I may as well add a touch of lipstick (Mac Dark Side mixed with Creme in Your Coffee) too! Oh, and if you like lipstick and my post title, I'm pretty sure you will like this song by two of my favourite guys. I hope you have a lovely weekend! Love, Jazmine.