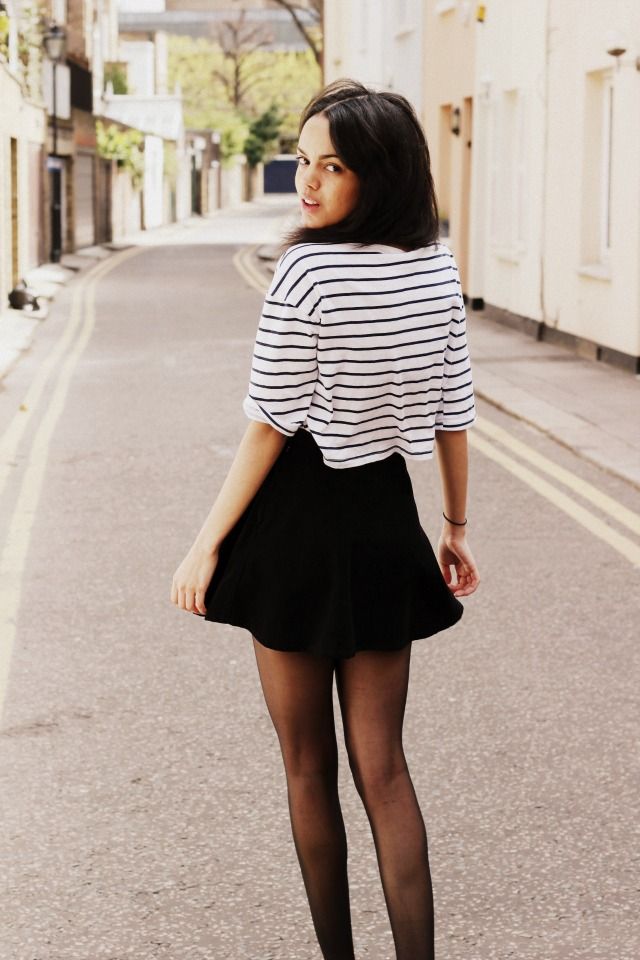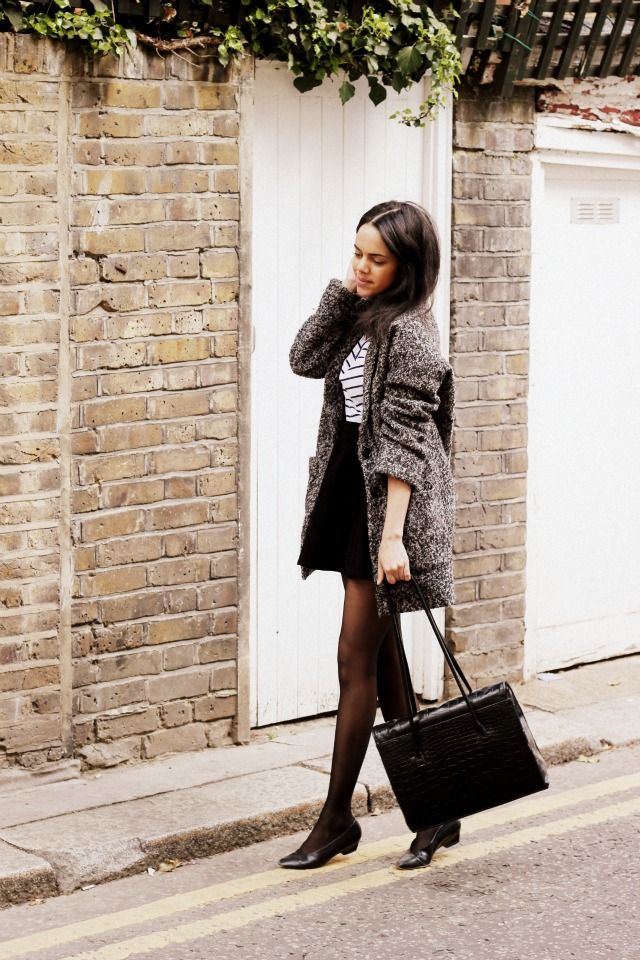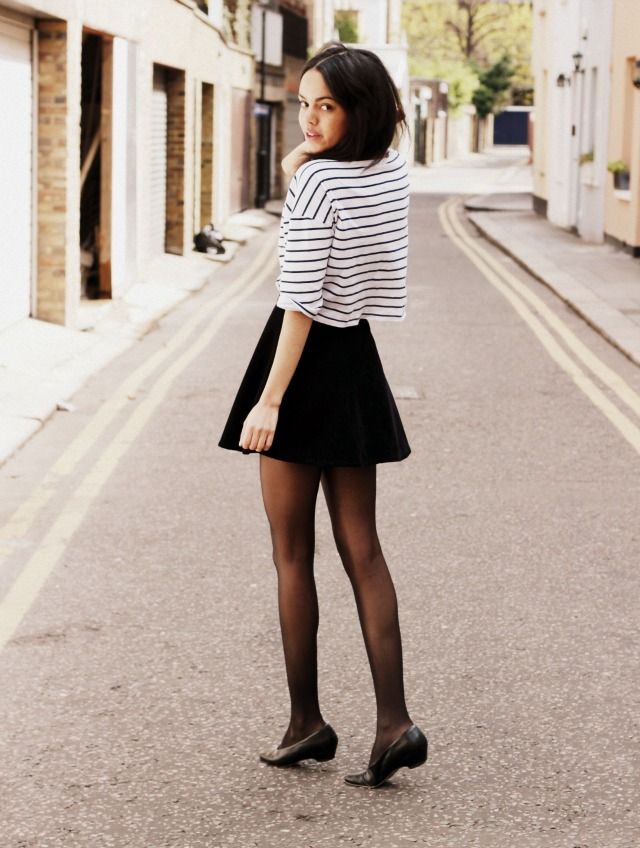 Top, Urban Outfitters, $29 - Bag car boot sale, free -

Circle s

kirt, American Apparel - £40 - Shoes, charity shop, £3 - Coat c

ourtesy of

Next.
I've had quite the tiring week, so I was pretty darn excited to spend my Friday afternoon with the lovel

y

Liv

for a little wander around Kensington.We met at My Old Dutch to tuck into some

pancakes for lunch, then strolled

along

the Kings Road preten

ding to be in Made In Chelsea

, took a few outfit pictures down a little side road and ended up in the gift shop at the Victoria and Albert Museum. I had such a lo

vely day and I just

adore hangin' out in Chelsea, there are just so many beautiful buildings and places to visit, I'm so lucky that I only live a ten minute bus journey away! In the morning I was really struggling with what to wear, so I kept it simple in a stripe t-shirt and my usual circle skirt - I'm just finding it so difficult to dress for this unpredictable British

w

eather at the moment! I definitely need to buy a few new pieces for spring, I'm still lookin' for the perfect black denim jacket and

some pretty shoes for when the weather gets a little warmer.
I haven't been posting as much as I'd like to on here, but my mum and I have started a blog together, called Barri & Belle. We'll be sharing lots of our day to day lives and our favourite things - p

lease do take a look and let us know what you think! Love, Jazmine.