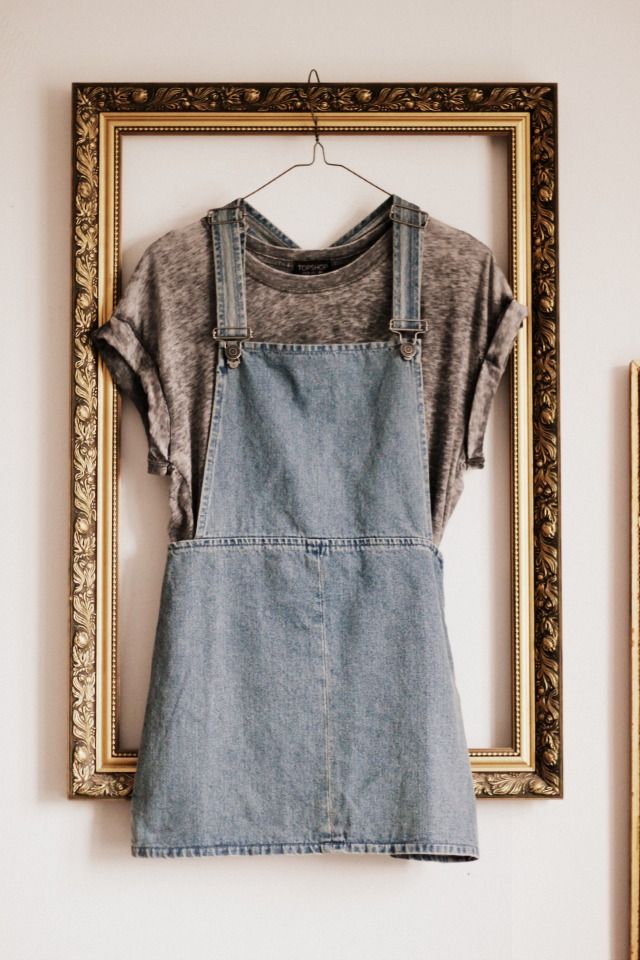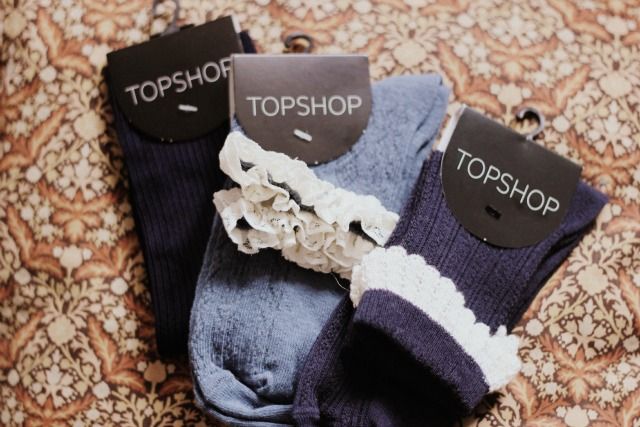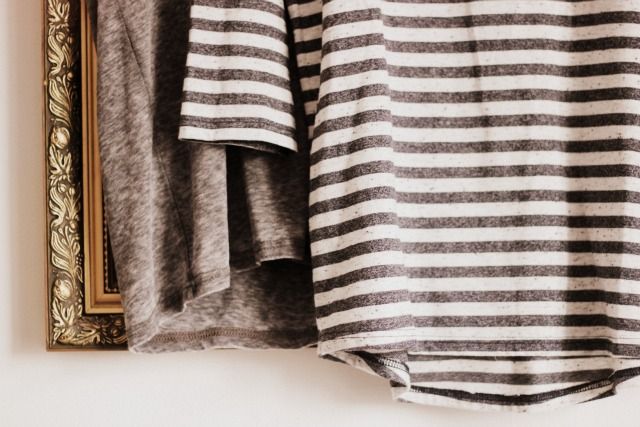 Pinafore, £36 - T-shirt, £16 - Stripe top, £20 - Socks, three for £8, all Topshop. Shoes, New Look, £11.99.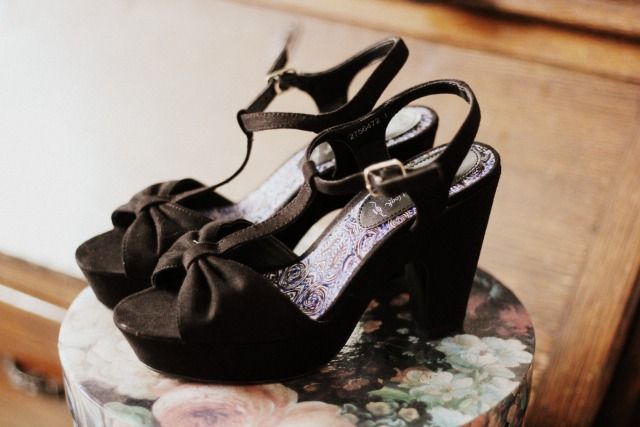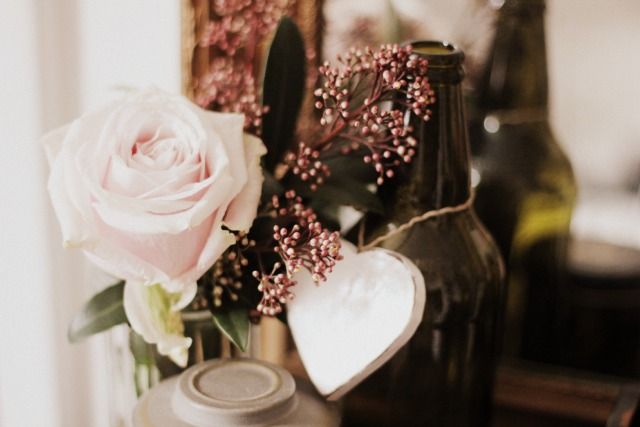 Now I'm sure you all know that I'm not usually one to spend my money on a whim, particularly on clothes, but recently I have gone against my usual ways and spent a little of my hard earned money on the high street. I tend to go through phases

with

wearing certain colours - lookin' through my blog, for the last few months it's been burgundy and plum tones mixed with brown and black, but more recently I've been drawn to all things blue and grey. I've been rather ill and have been feelin' a little down recently, so think I've been wearing and wanting to purchase various shades of blue and grey, along with black, to match my somewhat gloomy mood. This pinafore really caught my eye as soon as I spotted i

t in Topshop, and I

was ever so surprised to find that it actu

ally

suited me, as I really didn't think

t

he style of it would. When I try on clothes in store I tend to have to think of the whole outfit, so despite having plenty of t-shirts already, this grey one matched perfectly so I just couldn't leave it behind. Plus, in my opinion you can never have too many pairs if cute socks, and an oversized stripey top will always be welcome in my war

drobe.
Tomorrow I'm heading to Liverpool with Liv to visit Rebecca for a couple of days and plan to pack all of the items of clothing

in this post

with me. I'm sure wearing some pretty new clothes and hangin' out with some of my best girl friends will make me one very happy lady. Lots of love, Jazmine.