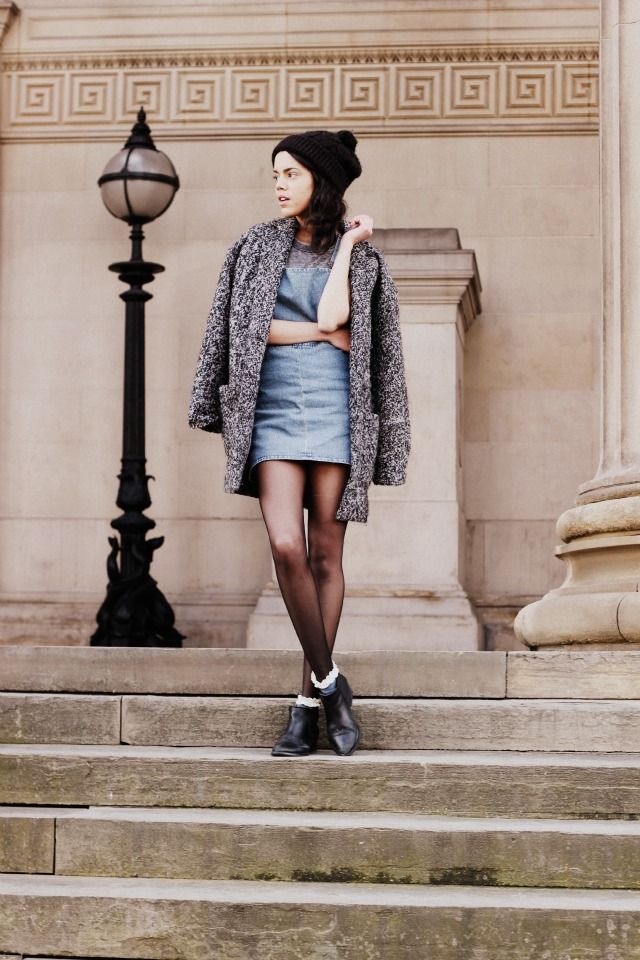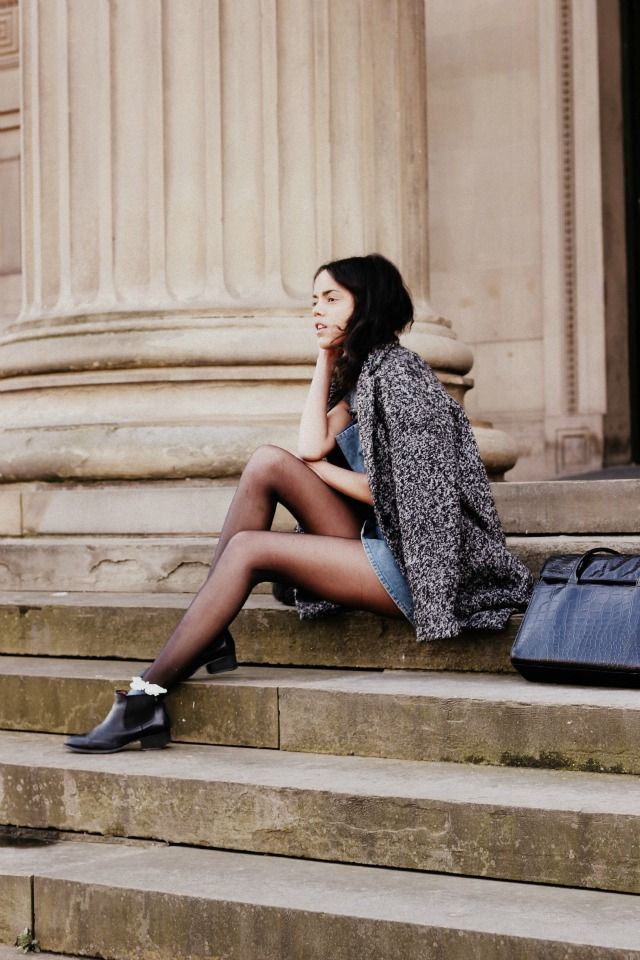 Pinafore, £36 - T-shirt, £16, both Topshop - Bag, free, car boot - Coat, c/o Next - Socks, three pairs for £8

, Topshop -

Boots, c/

o

Bertie.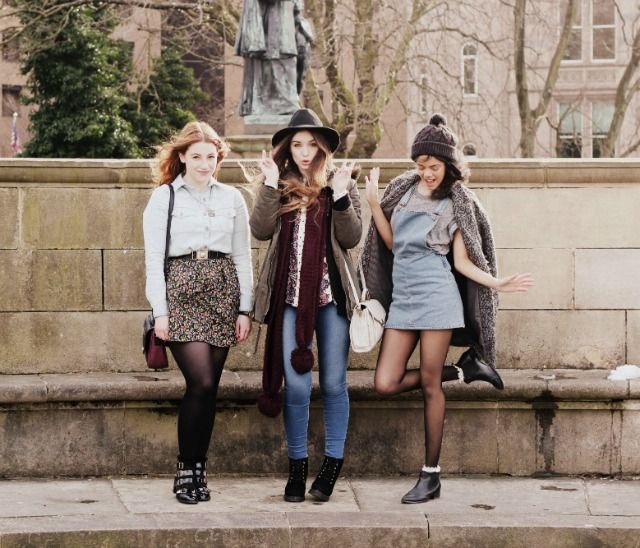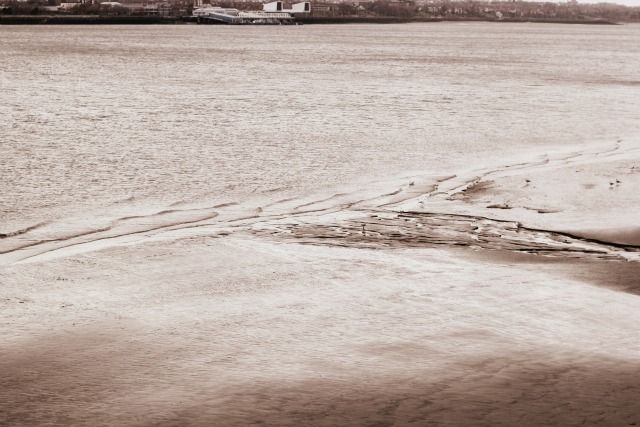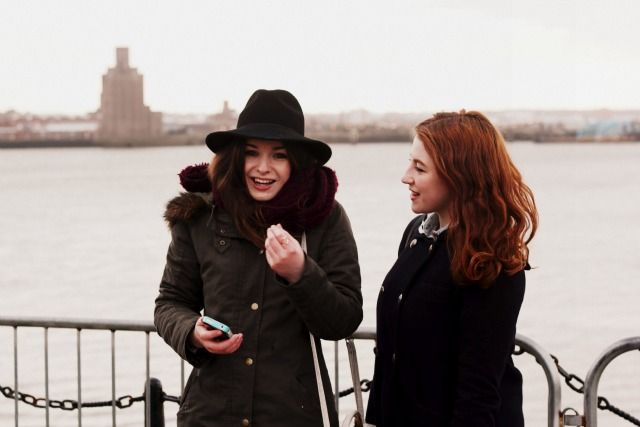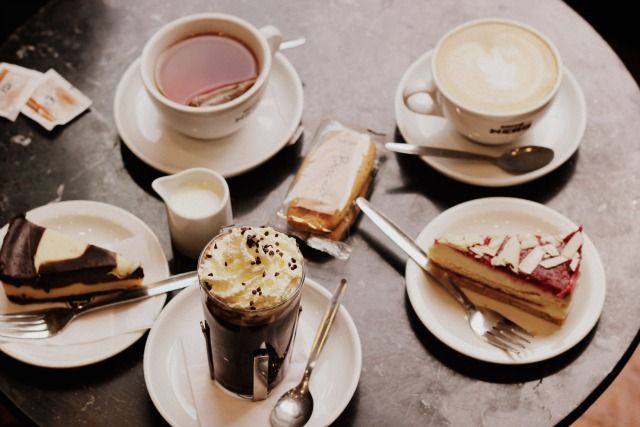 Last

weekend

I popped up to Liverpool with Liv to spend the weekend hangin' out with Rebecca and her dear friend Amy for a good ol' catch up and some sleepover fun. I honestly had such a lovely time - what better way than to spend the weekend drinkin' tea, talking about everything from blogging to boys and just generally having some carefree fun?
On the Sunday, we spent the best part of the day lounging about Rebecca and Amy's flat, recollecting events from the night before (where I may have got a little tipsy, fell over, then called myself a 'classy mixed race Audrey Hepburn

'

. Oh dear), before popping out for a wander around town. It was pretty darn freezing to say the least (hence my silly hat), but we couldn't resist stopping for a few outfit pictures (I love out group shot - watch out, Destiny's Child!), before heading to nearest caf

é for a well deserved hot chocolate and slice of cheesecake.

We then headed back home to cosy up on the sofa, watch YouTu

be videos

and talk about things I couldn't possibly share

with you

on here, well

into the early hours.

The following morning we visited Cuthbert's Bakehouse for hotdogs ('made out with a hot dog?

O

h my god that was one time!' - you've gotta love

Mean Girls

) and tea before Liv and I caught the train back to

that

London.
It's times like this when I realize just how lucky I am to have found such lovely friends through blogging, I'm one very happy lady right now. A big thank-you to Liv and Rebecca for being the

most sassy

friends I could ask for, I can't wait to see you both again very soon! Love Jazmine.