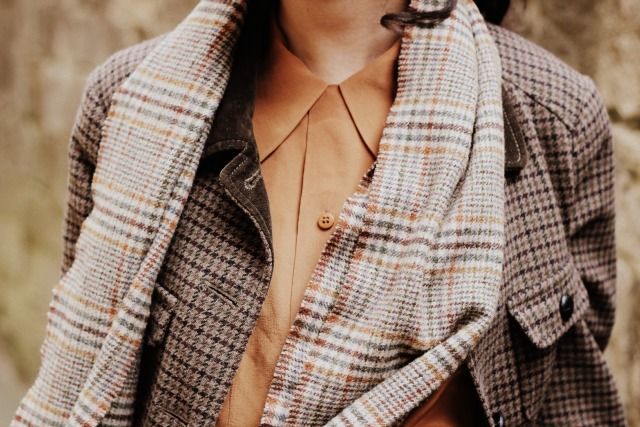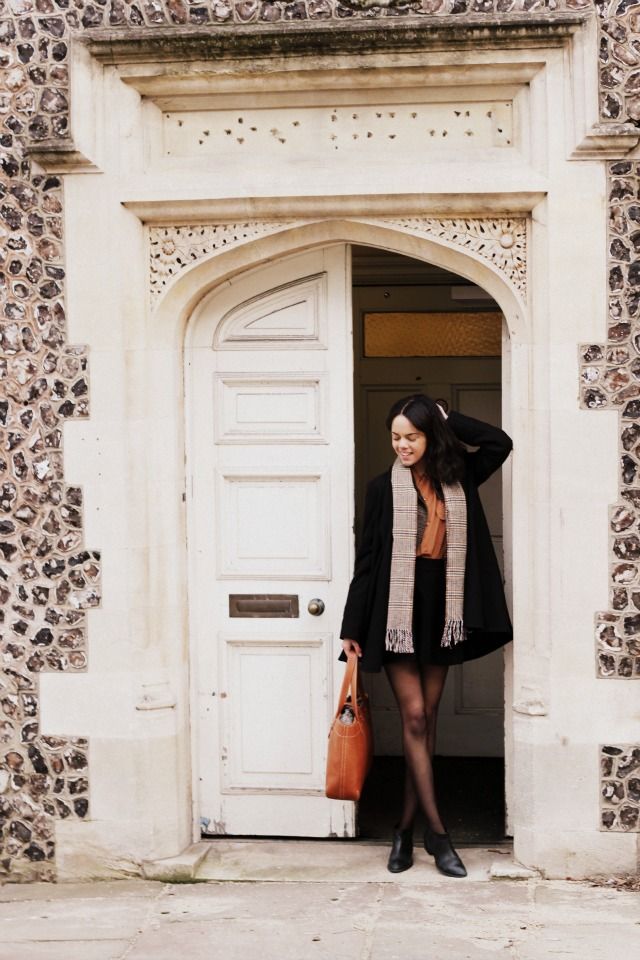 Club Monaco shirt, charity shop, £

1

- Mango jacket, car boot sale, £5 - Coat, courtesy of Tesco - Scarf, Pop Boutique, £6.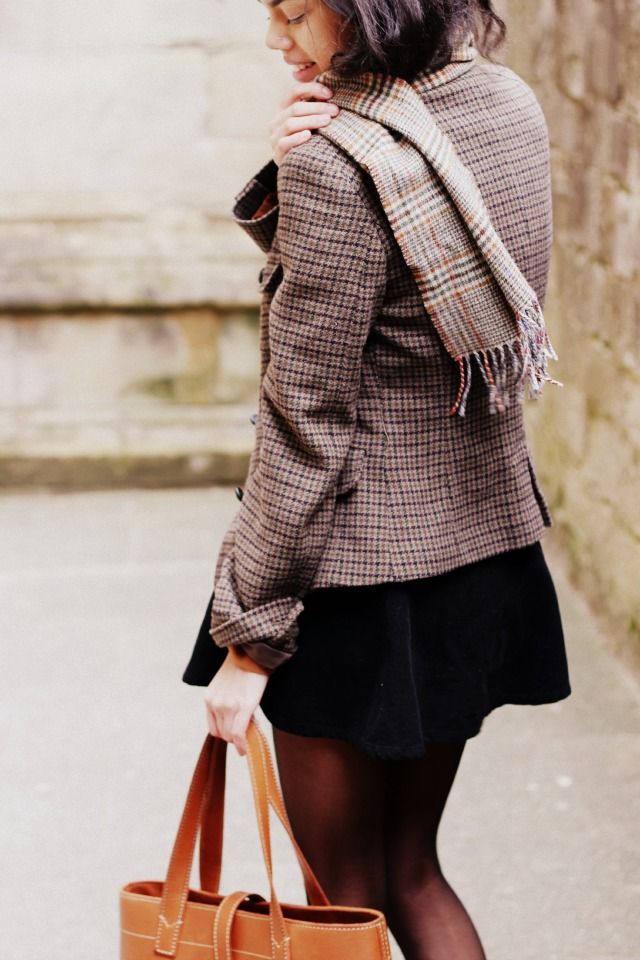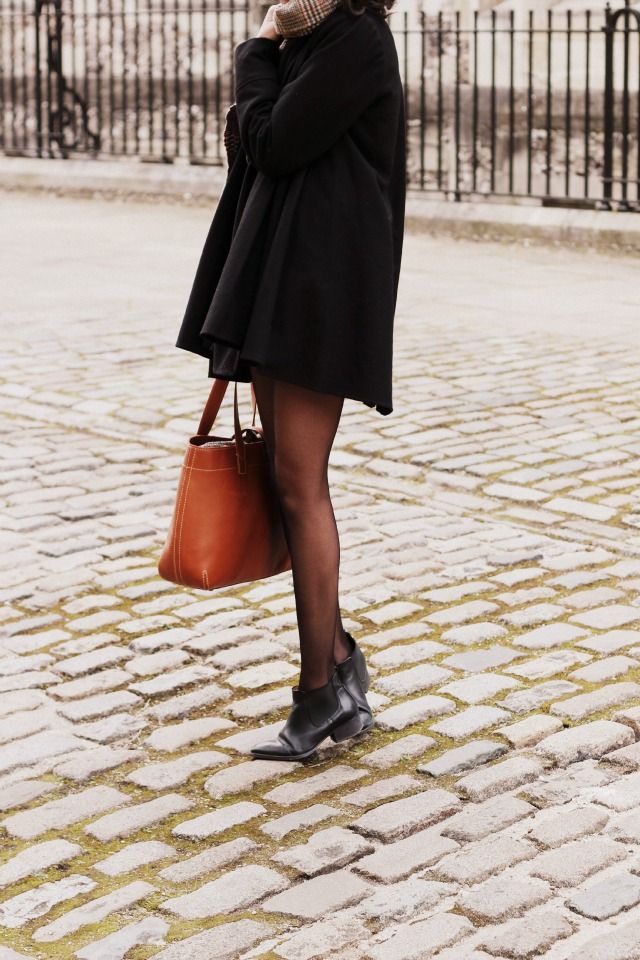 Earlier thi

s week

my dear friend Shana-Kaye and I took an impromptu trip to visit the lovely town of Winchester for the afternoon.We only stayed for a couple of hours as it was pretty darn cold, but we had a lovely time wandering around admiring the beautiful buildings, browsing the shops, buying a few treats from the little market stalls and stopping for a cheeky hot chocolate. Just before we left Shana kindly took a few outfit pictures of me down a little side street - I can't resist a cobbled road and a pretty door! My outfit is rather matchy matchy, but I adore the tweed on tweed and

pop of rich colour from my shirt and new bag. Lots of love, Jazmine.