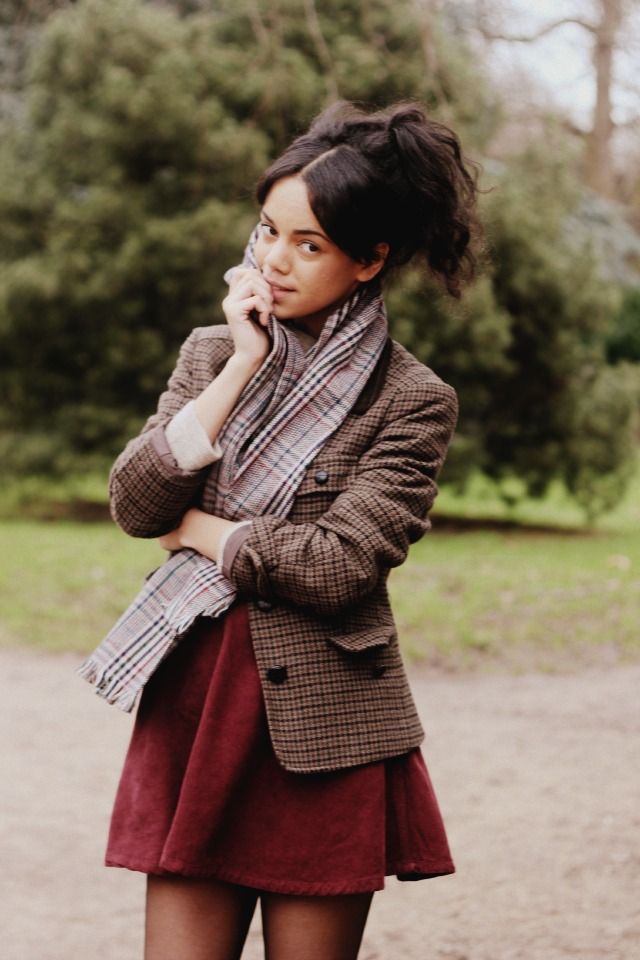 Scarf & Farhi jumper, charity shop, £1 each - Mango jacket, car boot sale, £4 - Skirt, c/o American Apparel - Boots, c/o Bertie.
I'm sure we all have those days as style bloggers - the days when you think you're lookin' rather lovely just before you leave your flat, only to find that as soon as you are walking down the street nothing feels quite right. You look tired, your hair is frizzy and you aren't completely sure of your outfit anymore. You still attempt to take a few outfit pictures as to not have a wasted trip to your favourite location, only to find that most are out of focus (mum, you're fired! Only joking, I love you dearly) and you wished you styled something a little bit differently. I have those days pretty darn often, but I thought I'd share these photographs with you nevertheless!

I

hope you are all havin' a lovely start to the new year, I'm determined to make this year even better than the last. So far things are lookin' rather positive, though with my pessimistic and worrying nature the thought of growing up can be a little scary at times! Lots of love

, Jazmine.