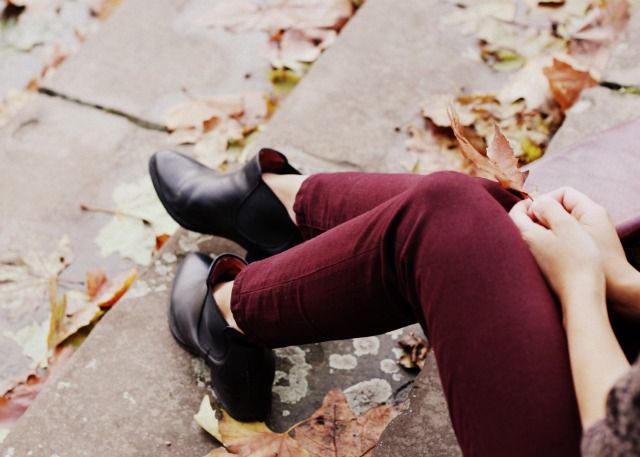 Mango jacket, car boot sale £4 - Blouse, car boot sale, £2 - Topshop jeans, gift - Boots, c/o Bertie - Bag, car boot sale, £1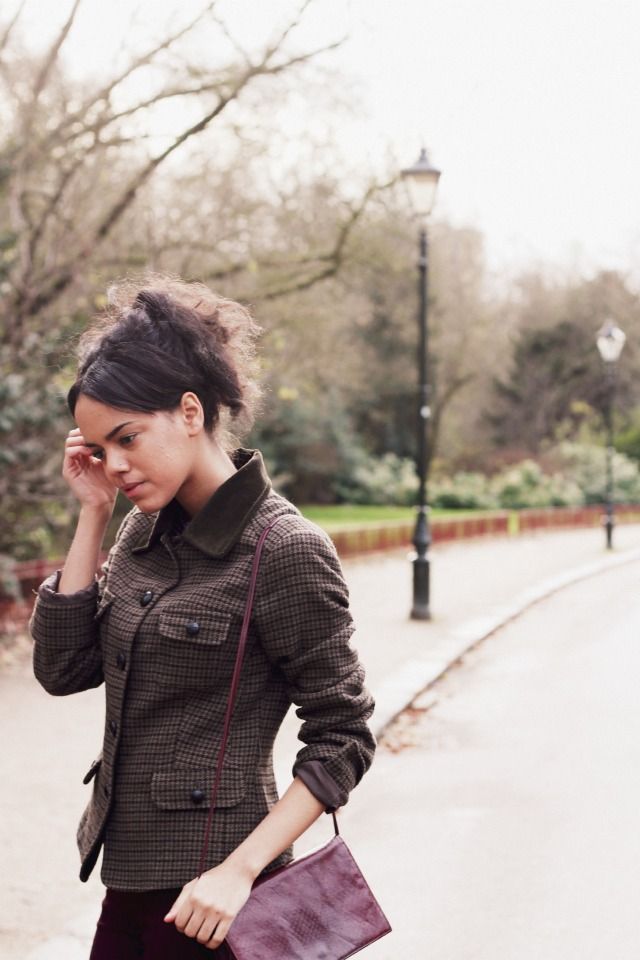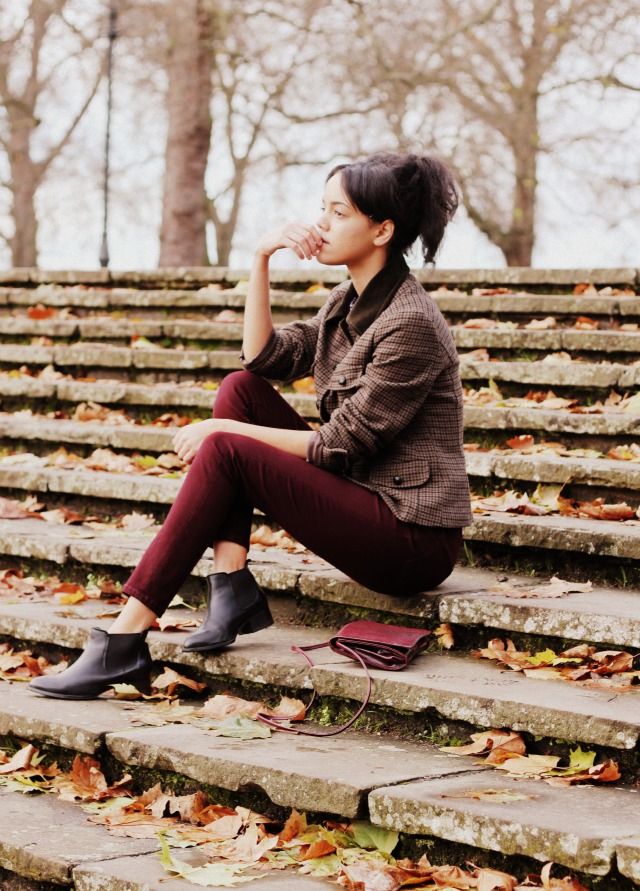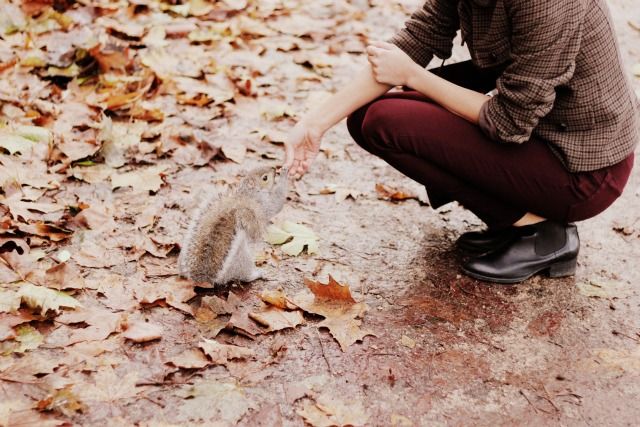 This is quite the English heritage look, I have to say. Autumnal tones, chelsea boots and a checked jacket, all surrounded by the last of the fallin' leaves in Battersea Park. The jeans, boots and jacket are all recent acquisitions and are perfect additions to my winter wardrobe - I've been wearing all of these pieces non-stop recently! I found the jacket at Battersea car boot sale for the bargain price of four pounds, it's by far one of my best finds this year. I adore the classic design and cut, just like my Barbour jacket it makes me feel ever so fancy and grown up! The British weather has of course become pretty darn awful, so I've been sporting a simple ponytail and less makeup to allow me to spend that extra fifteen minutes tucked up in bed.
You may have noticed that I've taken quite a bit of a blog break, but it's lovely to be posting again. I just generally needed to spend some time away from my blog, as I was feelin' slightly overwhelmed by it all. I've been quite busy over the last few weeks with work, along with styling another fashion/craft book which will be published in the Spring. I've also had two big features Company and The Simple Things (even though the features have been out for a while would you still be interested in me posting about them?), along with some little features in Cosmo and a couple of weekly magazines. I've also had a few lovely days off with my mum and I'm now far too excited for Christmas! I honestly can't believe how quickly this year has gone by.
Happy December, everyone!

Love, Jazmine.