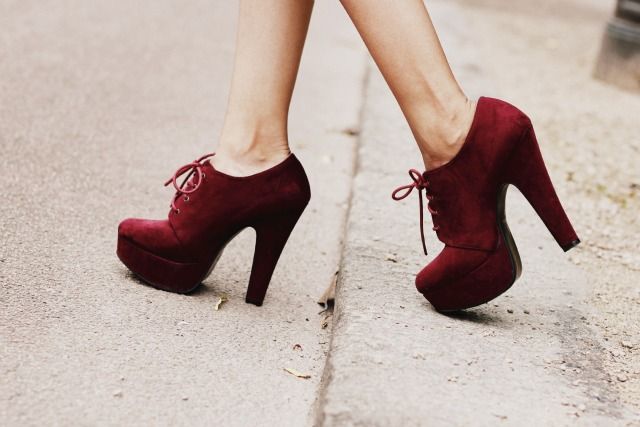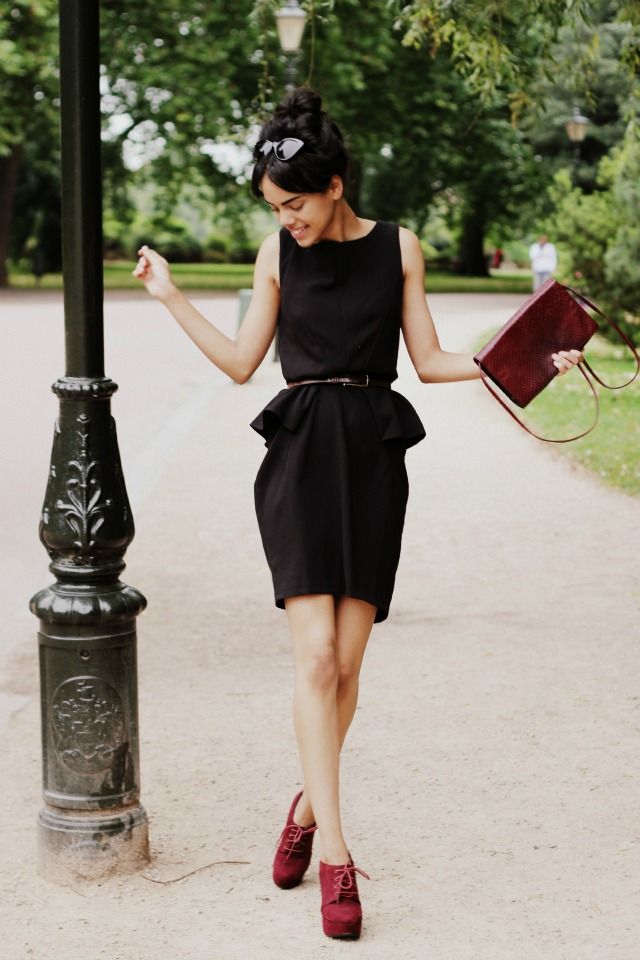 Dress, courtesy of Zalando - Belt, charity shop, 50p - Bag, car boot sale, £1 - Shoes, courtesy of Asos - Sunglasses, gift from Kristabel.
Why hello, everyone! I haven't had any time to blog in the last couple of weeks due to a mix of being pretty darn busy with work and feelin' rather ill, but I'm back with a somewhat fancy outfit to share with you all! I'm sure you know my love for Audrey Hepburn and little black dresses, so when Zalando asked me to style up this simple dress in two different ways I just had to say yes. This look was my favourite of the two, and whilst I may have looked a little silly wearing such a dressy outfit on a cold late afternoon in Battersea Park, I adore the classic shape of the dress teamed with my matching burgundy bag and heels.

D

o take a peek at my second look over on

The Edits

, and fingers crossed I'll be back to posting a little more regularly soon! Love, Jazzabelle.