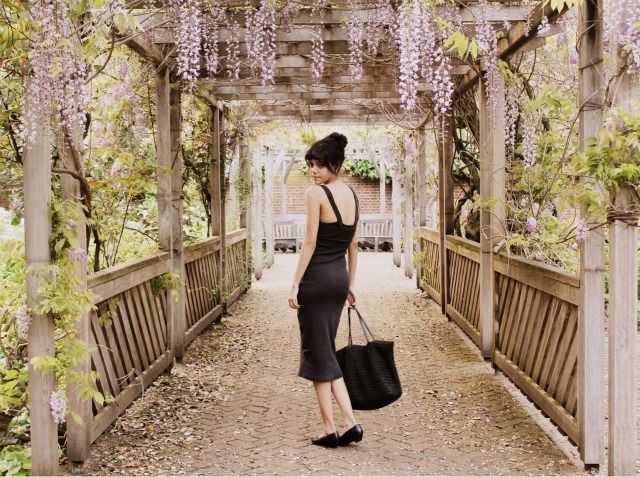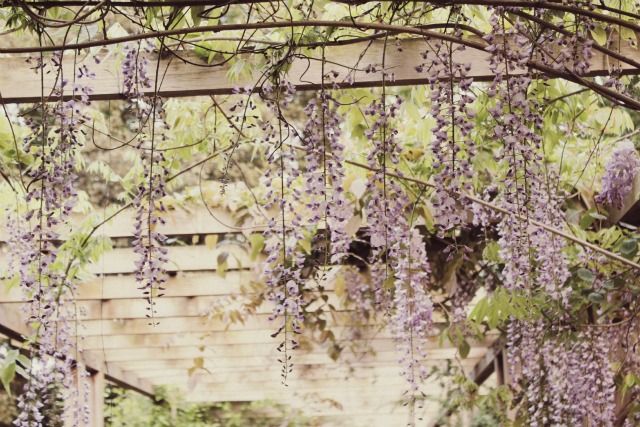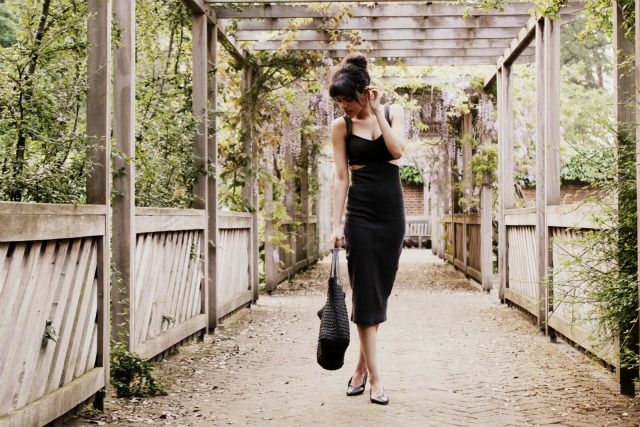 Dress, courtesy of Urban Outfitters - Shoes, charity shop, £3 - Bag, H&M, £9.99.
A couple of days ago my mum and I decided to make the most of the lovely weather and visit the Old English Garden in Battersea Park again to take a few photographs. The garden is lookin' just beautiful at the moment - the Wisteria flowers look ever so pretty and I love the water feature, I definitely think it will become a regular location for my outfit photographs!

I thought it was the perfect day to wear my new dress, even though it may be a little too fancy to wear for a walk around the park! I adore the placement of the side cut outs and length of the dress, though as it's so very body-con I did feel a little self concious as I'm not completely happy with my figure. Whilst I'm slim, I don't have the flattest lookin' stomach due to my arched back which bothers me a little, plus I'd quite like slightly wider hips to give me more shape.
I hope you have had a nice week so far - my days have been spent working, treating myself to Starbucks, visiting the Victoria and Albert Museum with Sabine, charity shopping, wearing the best top ever, receiving Cath Kidston treats in the post and spending time with my mum. Have a lovely weekend! Love, Jazzabelle.