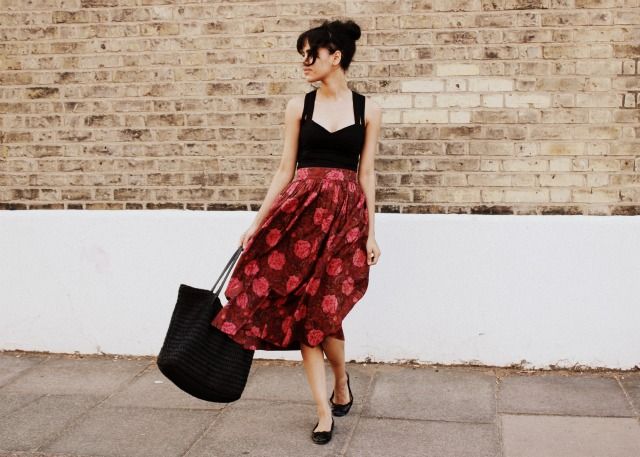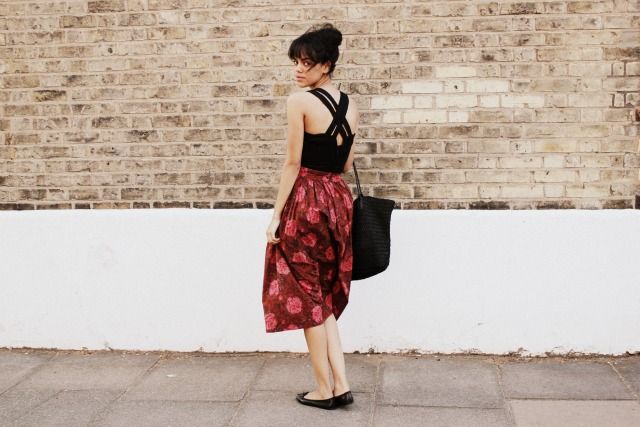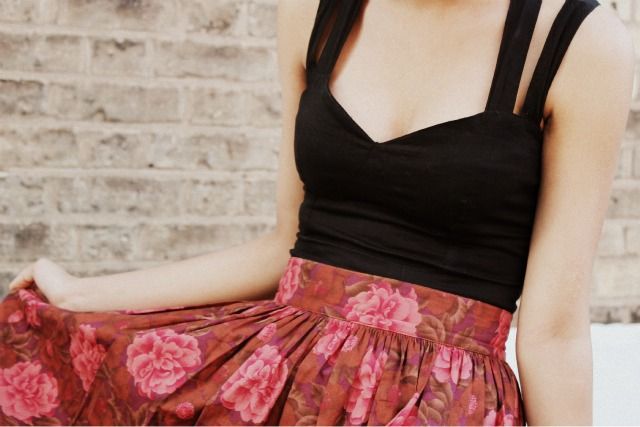 Dress (worn as top), Asos, £22 - Vintage G
eorges Rech Paris s
kirt, charity shop, £14.99 - Shoes, Primark, £4 - Bag, H&M, £9.99.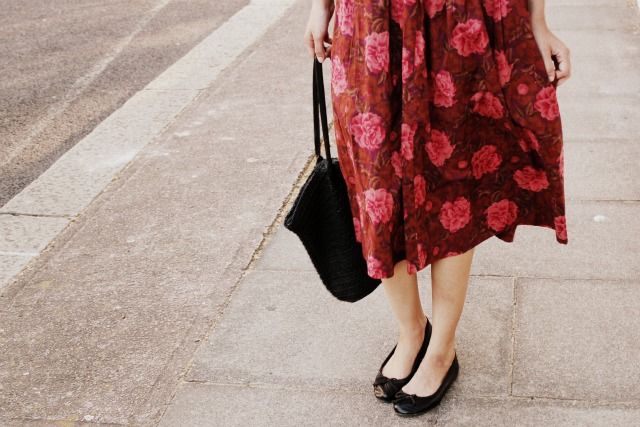 As soon as I saw this skirt in a charity shop nearby my work, it was love at first sight. Saying that, it took me three trips to the store before I finally bought it, and I'm ever so glad it was still waiting for me! The first time I didn't have time to try it on, the second time I realized I didn't have enough money, but then on my third visit I quickly tried it on and rushed to the counter to pay.

I don't usually bother checking labels on clothes I buy secondhand as I'm more about whether I actually like the piece than the brand, but I just checked mine and I believe that S

ynonyme de Georges Rech Paris is a good designer brand? The quality of the skirt is lovely and the fit is so perfect it's like it was made for me! I adore the colour palette,

plus the floral design slightly reminds me of a the work of William Morris which is pretty darn sweet.

I instantly envisioned styling this skirt with a corset style crop top, but as I don't have one as of yet I compromised by teaming it with my Asos sweetheart dress worn as top, which I think works ever so well! I also thought I'd give my poor feet a break from my vintage shoes so went with a simple pair of flats, along with my new favourite summer bag. I'm ever so happy with this outfit, and whilst I've been feelin' down about my appearance, it really does make me feel a somewhat confident when I wear an outfit which I adore. Love, Jazzabelle.