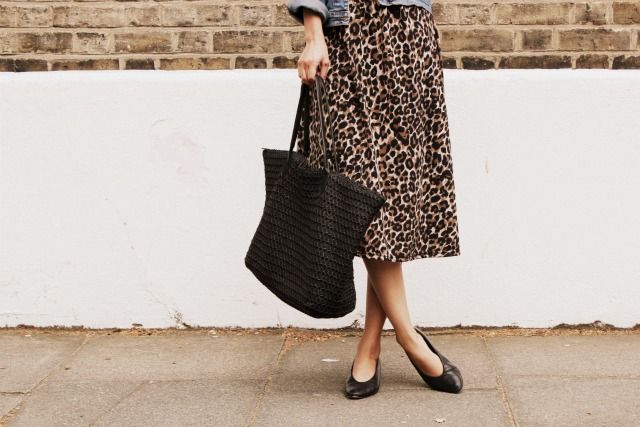 Dress, Topshop, £28 - Jean jacket, charity shop, 50p - Faux fur stole, gift - Bag, H&M, £9.99 - Shoes, charity shop, £3.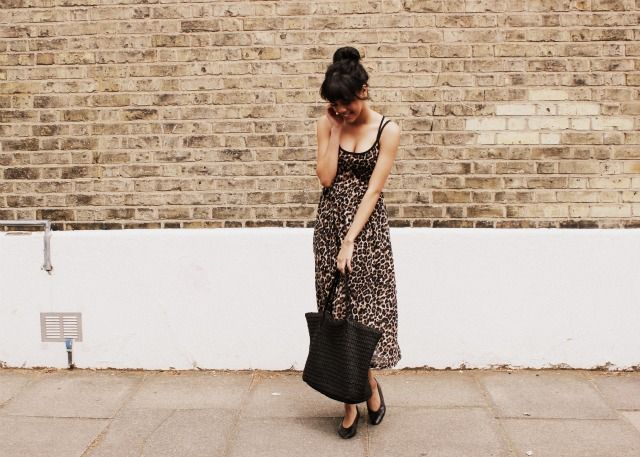 As you can see I'm still lovin' my mum's denim jacket and faux fur stole

combination (

my nan gave me this fur stole as a little gift as she knew how much I loved my usual secondhand one!), though this time I'm teaming them with a couple of recent acquisitions. I've never been one for leopard print as I've always considered it too far out of my comfort zone, but after spotting this dress a few times and knowing the shape would suit me as I already have the black version, I couldn't resist trying it on. I'm so glad I bought it in the end, as I really think that leopard print is still rather classic and the neutral colours fit in with my personal style. The bag is also a recent buy, as soon as I saw it I just knew it would be my perfect summer bag! It's the ideal size, has a simple shape and wasn't too expensive, I'm one happy lady! I wore this outfit yesterday for a spot of shopping and lunch at The Diner with my mum which was ever so lovely - don't forget to follow me on instagram (jazzabellediary) if you'd like to see more about what I'm doing inbetween blog posts! Love, Jazzabelle.