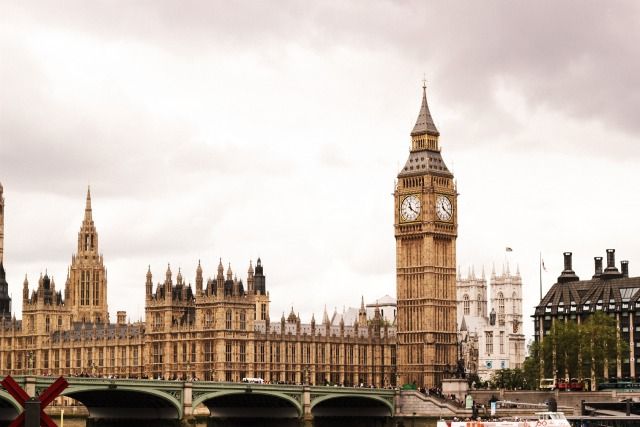 Topshop dress, gift - Jean jacket, charity shop, 50p - Secondhand faux fur scarf, gift - Bag, car boot sale, free.
Whilst 'my' brick wall will always be my favourite place to take outfit pictures, once in a while it's lovely to take my photographs in a different location. I've been to Southbank twice in the last week (visiting the Namco arcade on both occasions, of course!), so both times I just had to ask my mum to take some photographs of me - the Houses of Parliament and River Thames make such a beautiful backdrop! I also recently bought myself a new lens for my camera which my mother and I have been gettin' used to, and as the quality is so great I thought I'd feature some slightly larger photographs in this post for a change. I'd love to know what you think?

I've had a pretty darn nice week, I have to say. I've had the last ten days off work, so plenty of my time has been spent with my family who came stay in London, along with taking a brief trip down to Bournemouth! As always I've been instagramming aplenty, so do follow me (jazzabellediary) to see what I've been up to over my holiday! Just to say thank-you for all of your lovely comments on my last post, I'm still feelin' a little sensitive and unconfident, but as silly as it sounds I'm quite proud of myself for being brave enough to pose for these pictures in such a busy place! Love, Jazzabelle.