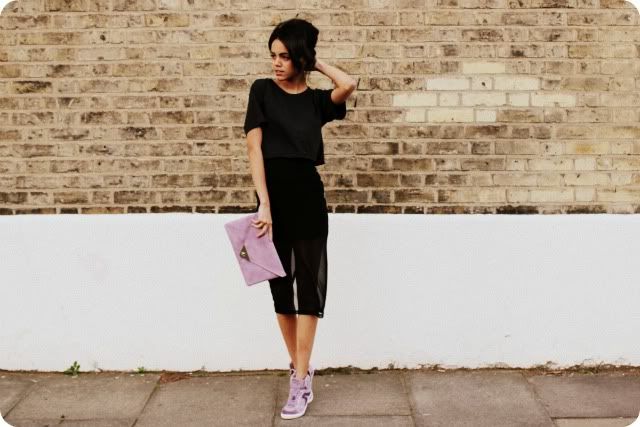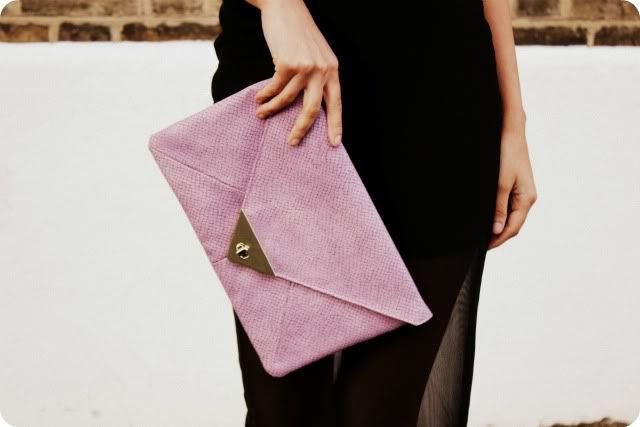 Why hello, everyone! Long time no speak. I've been pretty darn busy recently hence my lack of posting, because not only have I started my lovely new job at Cath Kidston, I've also been styling a couple of shoots too! I'm sure some of your know already, but I'm currently working as a stylist on an upcoming knitwear book for Quadrille Publishing, which should be released in the Autumn. It's been so fun to have such creative control and work with an amazing team, I can't wait to share some photographs with you! The art director approached me for this job after seeing my feature in Asos magazine last year, so isn't it just funny how things turn out, because now here I am taking part in Asos Future Stylist!
I think you've seen it all now - first bright pink jeans, then clashing patterns and now trainers! What a shock to my usual classic style and neutral colours, cor blimey. My look is quite a simple approach to the sports luxe trend, but I like to think I have mixed the right amount of chic and slouchy to create an interesting outfit. I felt a little self concious wearing such a body con mesh pencil skirt (I have a really arched back which makes my stomach stick out a little), but I think it looks great teamed with a cropped tee, lilac high tops and a matching clutch bag.

I'm aware that I'm not the 'prettiest' nor the most popular out of the final bloggers, but as I've said

before, I really feel that I have fully embraced all of the trends so far and have been incredibly passionate about taking part in this competition. I would just love to go through to the next round and with your support I so hope I can!
Once again,

Asos have kindly offered the chance for one of you to win a £25 voucher, so all you have to do to be entered is to

vote for me here

and comment on this post leaving your email address! I'll announce the winner next week. Love, Jazzabelle.