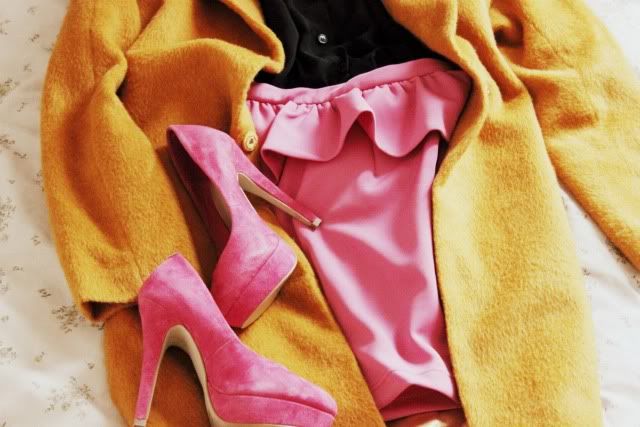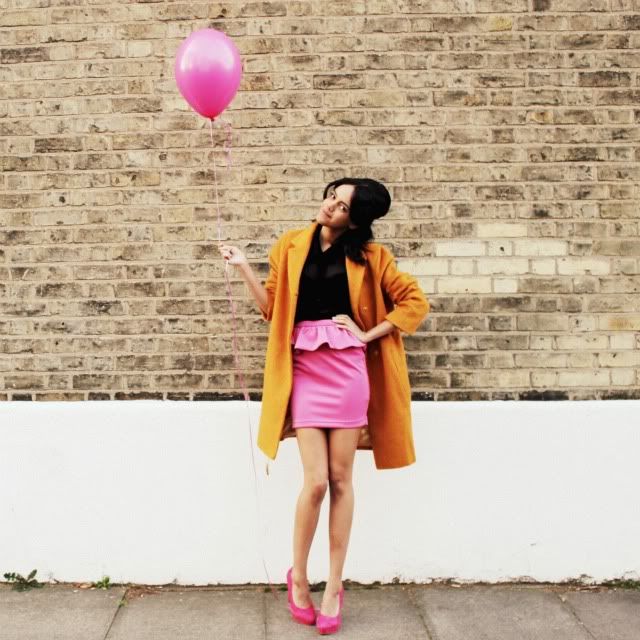 Two years ago when I started this blog (it was my blog's second birthday yesterday! Cor blimey), who knew that I'd not only have the confidence to get my legs out, but also be wearing a ridiculously bright outfit and making it through to the semi-final of Asos Future Stylist? Certainly not me! Thank-you for voting me through to the next round, it means ever so much to me, I'm truly humbled by all of your lovely comments.

There

wasn't a specific theme for this round, the brief simply was to style a piece from Asos Marketplace, so I selected this sheer blouse from The White Pepper as the starting point for my outfit. I've taken quite a fancy to the peplum trend so decided to team the blouse with this pretty skirt, along with a matching pair of heels and complimenting mustard coat. Plus as I feel that styling is as much about the props at it is the clothes, I couldn't resist adding a balloon as the final touch! Like my previous looks, this outfit is so far out of my comfort zone, so I really do hope you can see how much I have pushed myself in this competition, whilst remaining true to my personal style.
Same as before,

Asos have kindly offered the chance for one of you to win a £25 voucher, so all you have to do to be entered is to vote for me here

and comment on this post leaving your email address and I'll notify the winner next week! I can't express to you how much I would love to go through to the final, so please vote daily! Thank-you so very much. Love, Jazzabelle.