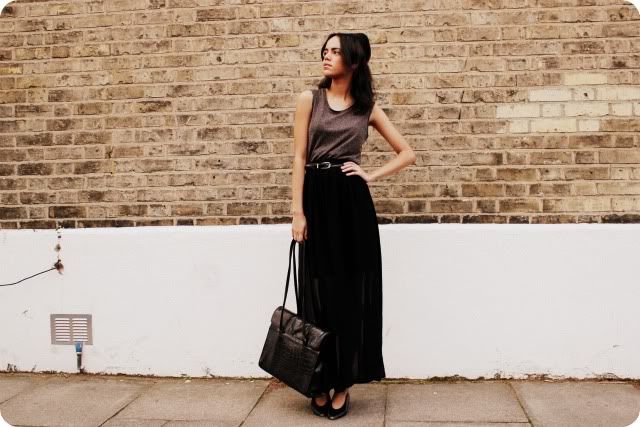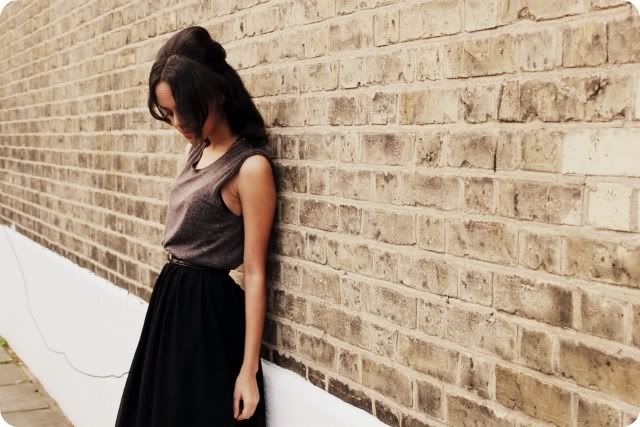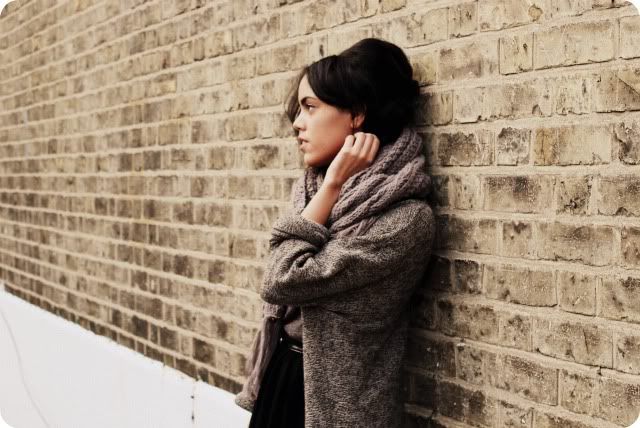 Cardigan, charity shop, 50p - Scarf, car boot, 25p - Top, New Look - £5.40 - Topshop skirt, gift - Bag, free - Shoes, charity shop, £3.
I've been really drawn to the colour grey at the moment, more so than usual. It's a colour which really compliments everything in my (given, mainly black) wardrobe and I just adore how wearing a mixture of grey garments work together.

I've been wearing quite a lot of colour recently, so it's lovely to go back to my signature style, which I definitely plan to develop further in the coming months. Two of my biggest style inspirations are Freja Beha and Audrey Hepburn, who are both of course known for wearing an awful lot of black, so I'm looking forward to finding more staple pieces in that colour to allow me to come up with different outfit combinations.

A leather pencil skirt, tailored trousers, a pair of skinny jeans (darn you and your terrible quality jeans, Topshop!), some plain t-shirts, plus the perfect little black dress are at the top of my list. What items are you currently hoping to find, plus who are your main style inspirations?
A big thank-you to my mum who took these pictures this afternoon. Her photography is improving so darn much, plus it's been great fun to experiment with the different settings on my new camera! Love, Jazzabelle.