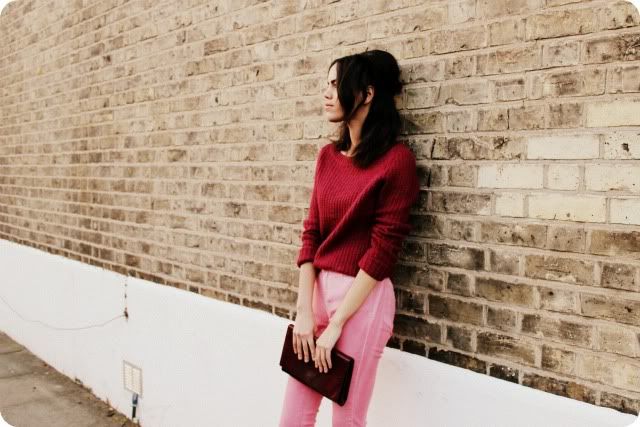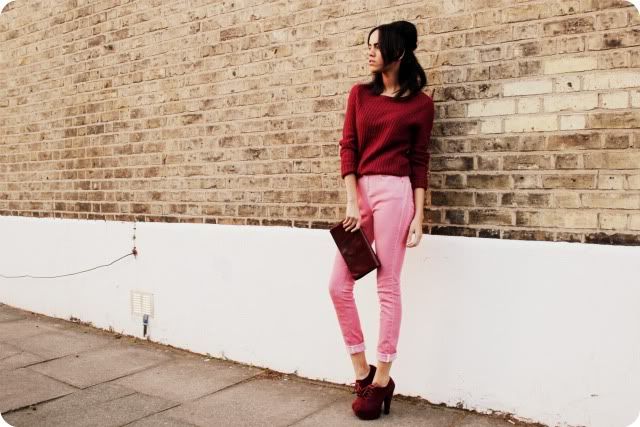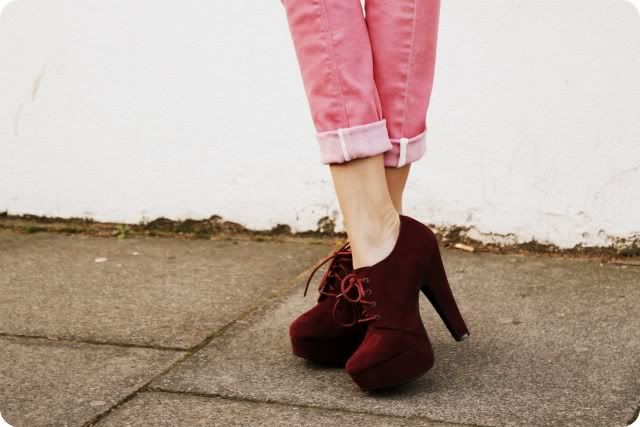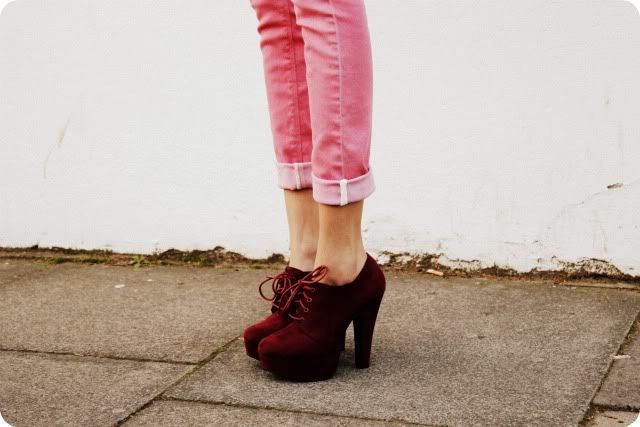 Jumper, jeans and platform heels, all Asos - Bag, car boot sale, £1.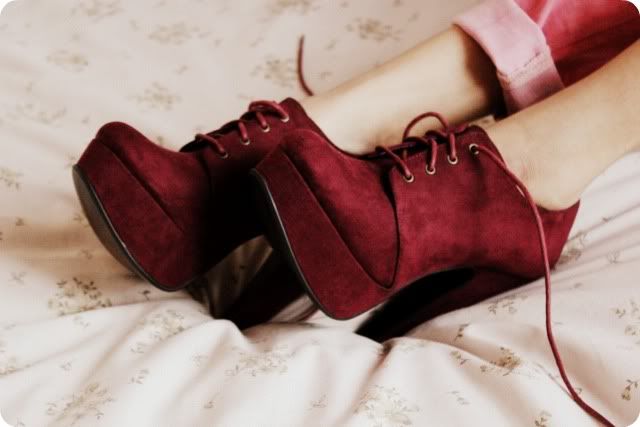 I'm sure some of you know that becoming a stylist is one of my dream careers, so when Asos approached me asking if I'd like to take part in Asos Future Stylist 2012 I just had to say yes! When I found out that the theme for the first challenge was to dress up some pastel coloured denim, I was initially rather worried as I'm not one for wearing candy colours that often. I chose a pair of pink skinny jeans to style and teamed them with an amazing pair of deep burgundy platform heels, a simple jumper and my favourite secondhand clutch bag. I had a few problems with the sizing of the jeans, but I'm ever so happy with how my outfit came together! The competition itself is being held on the Asos Facebook page, where I am taking part alongside a selection of other international style bloggers. It would be ever so if lovely you could 'like' my picture here and more importantly vote for me here (you can do so once a day!), as I would just adore to go through to the second round!
Asos have kindly offered the chance for one of you to win a £25 voucher, so all you have to do to be entered is to vote for me here and comment on this post leaving your email address! I'll announce the winner next week. Love, Jazzabelle.