Topshop shirt, gift - Belt, charity shop, 50p - Jeans, Topshop, £36 - Bag, car boot sale, £2 - Shoes, charity shop, £3.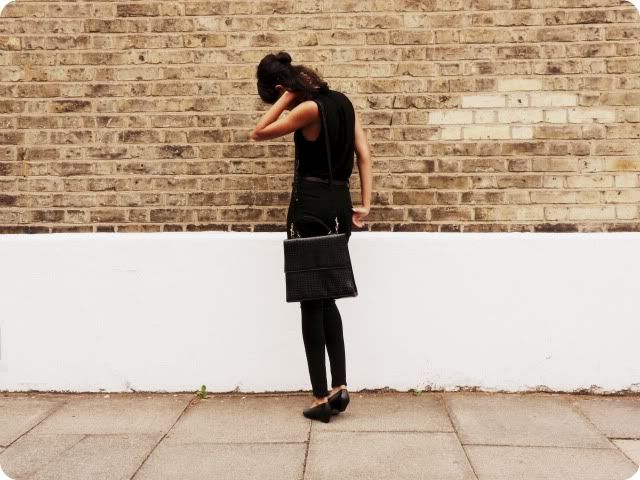 I have to say, I felt a little like Audrey Hepburn in this all black ensemble, with my skinny ankle grazer jeans and buttoned up shirt, this has definitely become my go to outfit as of late! I know some may think that wearing all black is boring, but it's honestly my favourite colour to wear and makes me feel my most confident, it's such a simple yet classy colour. I'm also embracing the fact that my hair had grown quite a tad recently, so I'm now back to wearing my hair in a part beehive which I adore, as I've been a little bored of my current hairstyle lately. I've had such a lovely few days, I hope you have all too! Thank-you for all of your comments and emails, sorry I'm so darn slow at replying to them all!

Oh yes, and a congratulations to Hannah who recently won my Victoria and Albert Museum giveaway! Love, Jazzabelle.