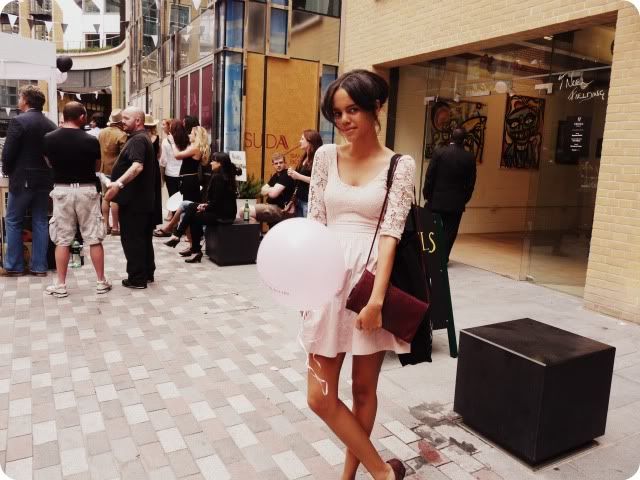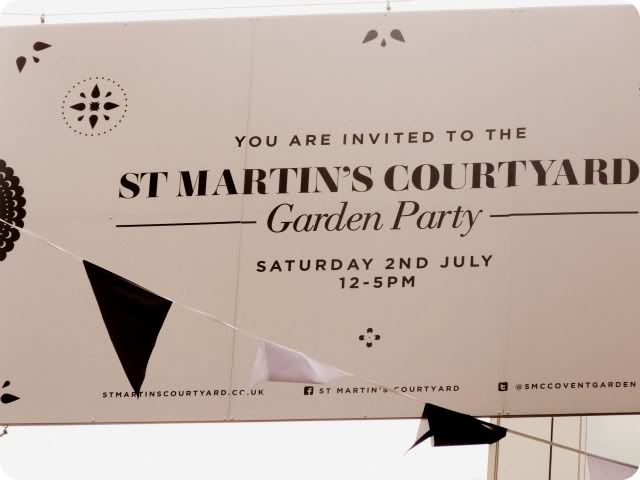 Yesterday a handful of bloggers and I (all perfectly dressed in summer dresses and floral patterns for the occasion!) attended a little garden party at
Saint Martin's Courtyard in Covent Garden
.
The event was open to the public, though we were kindly invited to receive more of a special treatment complete with goodie bags, which was just lovely.
The day was mainly spent drinking Pimm's, eating strawberries and cream, watching a fashion show and Sunday Girl perform,
wandering around the local stores, plus kindly being treated to a delicious meal at Bill's! Many of us also got our sihlouette cut out by a sweet gentleman, which literally took him just minute to do each time. Isn't mine lovely? I've already put it in a frame but can't wait to photocopy and enlarge it to start making my own pieces of art.
I had a wonderful time with Lucy, Kristabel, Kirsty, Amy, Sherin, Daniela and Elisabeth, plus a huge thank-you to Lauren for inviting and looking after us for the afternoon! You can see more photographs of the day on my facebook page. Do you like what I'm wearing? I'll talk more about my bargain Topshop dress in my next outfit post, where I'll also announce the winner of my little giveaway below. Love, Jazzabelle.