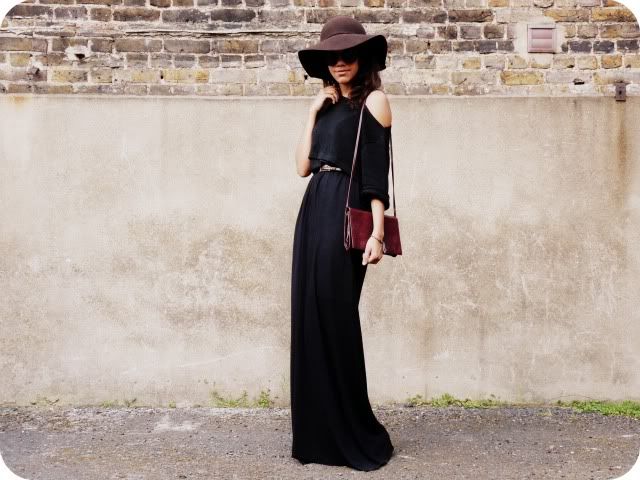 Hat, c/o Next - Bag, car boot sale, £1 - Cropped jumper, dress, belt and sunglasses, charity shop, 50p each.
Brick wall, floppy hat, neutral colours. Same old, same old. I know I really ought to experiment with more backgrounds (even though I like to think brick walls are a 'signature' of mine!), wear brighter colours and stop hiding behind this floppy hat , but what can I say, once I find things which I like I tend to stick to them.
I spent this afternoon wandering around Battersea Park

and charity shopping with my mum, which was lovely, of course stopping along the way to take a few photographs.
I've uploaded a few more pictures of my day onto my
tumblr
, along with a few notes and quotes, so please do take a look if you'd like! I think tumblr
seems
much more me
, I'll definitely be using it for a very long time! Love, Jazzabelle.