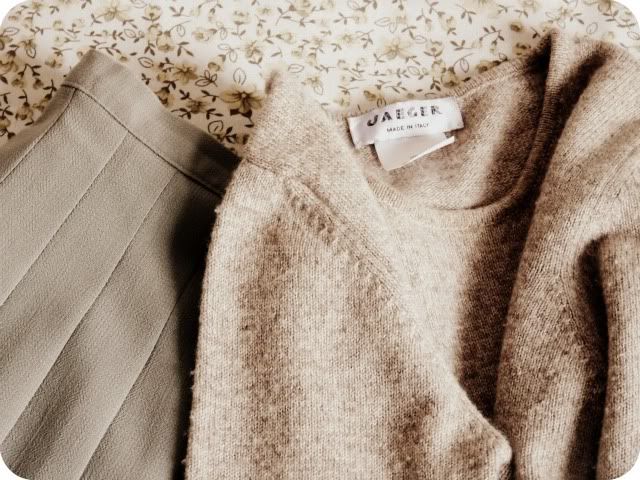 Jaeger jumper, charity shop, 50p - M&S St Michael pleated skirt, charity shop, £2 - Agyness Deyn, White Mischief, May issue of Vogue.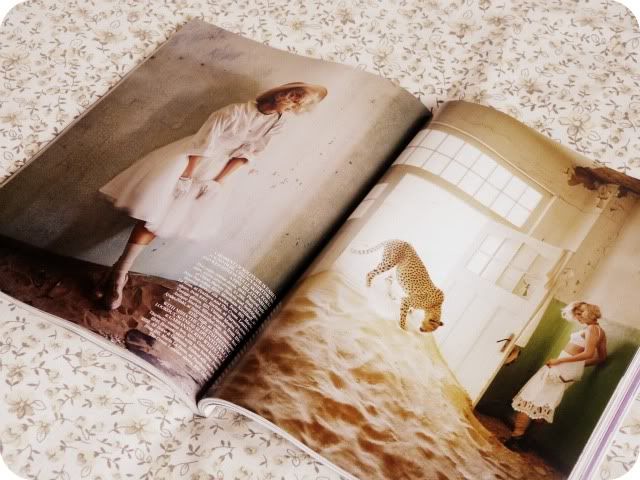 Hello everyone! Just a little post today to briefly show you what I wore this afternoon, share my current inspiration and
to say thank-you ever so much for reading my blog. I don't quite know how or why, but I have now reached over one thousand readers, so thank-you! It is a little overwhelming to be quite honest, but I'm so glad you like to read about my life, secondhand finds, days out and what I'm wearing. I'll be hosting a little
V&A giveaway soon with some lovely pieces I've bought from the gift shop, so do look out for that! Also, I recently created a jazzabelles's diary tumblr, where I'll regularly be posting more photographs, notes and details of my day. I'd love to know if any of you also have a tumblr, so please do share your links below! Love, Jazzabelle.