Floppy hat, c/o Next - Sunglasses, charity shop, 50p - Topshop shirt, gift - Cardigan, charity shop, £2 - Belt, charity shop, 50p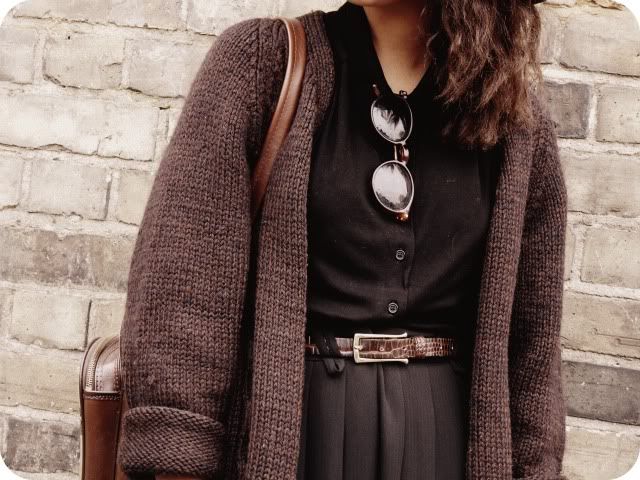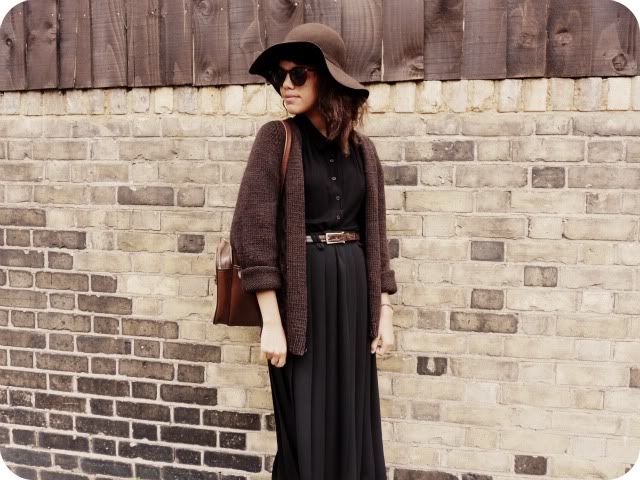 Pleated skirt, Traid, £3 - Bag, charity shop, £1 - Friendship bracelet, made by my mum - Brogues, Debenhams, £18.
I've been back in London since Saturday, and since then I've been doing some of my usual but favourite things - tidying and rearranging my bedroom, volunteering in my local charity shop, secondhand shopping, drinking plenty of tea, entering competitions, listening to lbc 97.3 and magic.fm, plus of course watching my Two Pints of Lager and a Packet of Crisps dvds back to back. Anyway, I popped along to a little Gogo Philip blogger event at their new stand in Westfield, arranged by the beautiful Amy, and this is what I wore. It'
s honestly one of the loveliest outfits I've worn in a very long time, today has been the prettiest

I've felt in ages!
I bought the skirt in January, but I believe this is the first time I've featured it on my blog, plus the fifty pence belt and sunglasses are my new favourite things. Love, Jazzabelle.