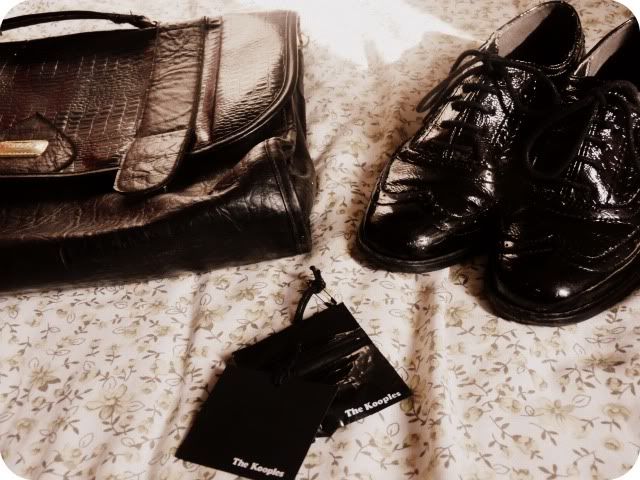 What I wore today ~ Shiny brogues, old briefcase, chunky cardigan, fifty pence scarf & something wonderful c/o The Kooples.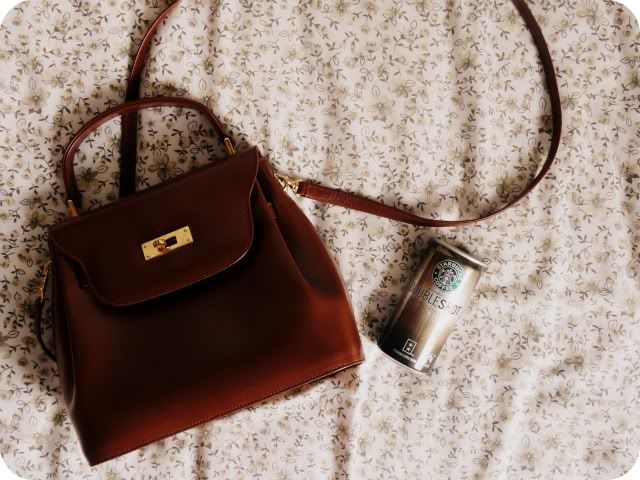 Lovely things ~ a bag I picked up from my favourite charity shop, Starbucks coffee, Playboy mirror & a pretty new duvet cover.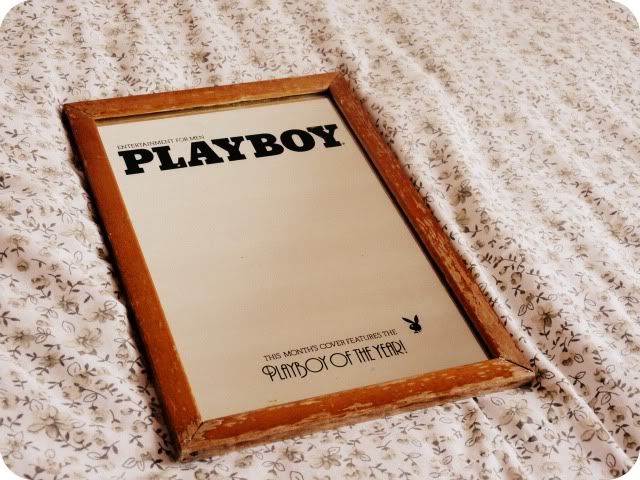 Today really hasn't been the best of days for me - for one I've been feeling quite down and ill, plus this afternoon, whilst volunteering in my favourite charity shop, I either misplaced my mobile phone or it was stolen from behind the till. I really do believe it was stolen, and whilst it was my own fault for not keeping it in my bag or in a drawer,
I'm pretty darn upset upset about it, though a little part of me is hoping it is only lost.
In more positive news, I'm really rather happy with the style of this post, I definitely think I'll do more of these in the future, if you'd be interested? I recently added a poll to my sidebar asking what you'd like to see on my blog, so I'd be so grateful if you could vote! Above are a few details of what I wore today (I'll be showing you the full outfit in the next few days), plus a few of my
more recent acquisitions. I picked up the adorable little tan satchel in my favourite charity shop, the floral duvet cover was a gift from my nan and
I bought the vintage Playboy mirror from Battersea car boot sale.
Isn't the mirror amazing? It was only three pounds, so quite a bargain indeed!
Also, just a quick note to say t
hank-you for all of your kind comments as of late, especially regarding my blog's birthday, sorry I'm so slow at replying to them all! Love, Jazzabelle.