A jumble of photographs from the Bertie bloggers event on Wednesday evening...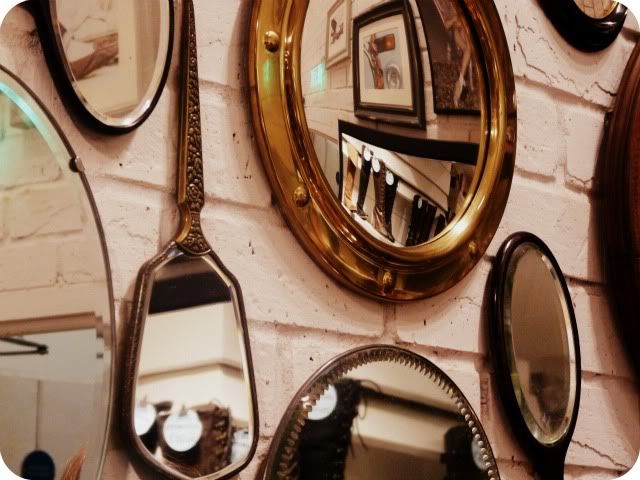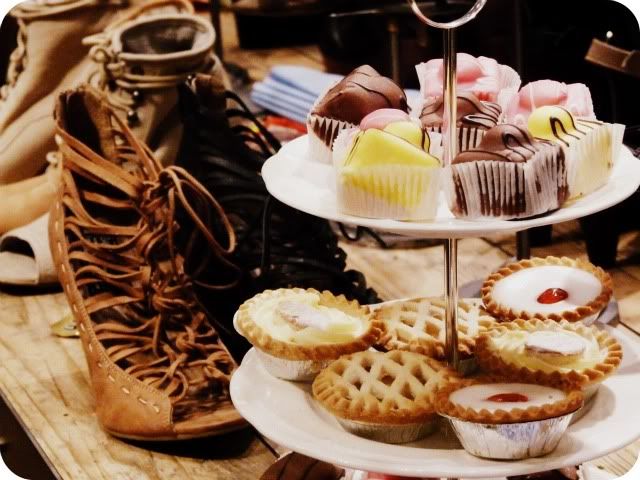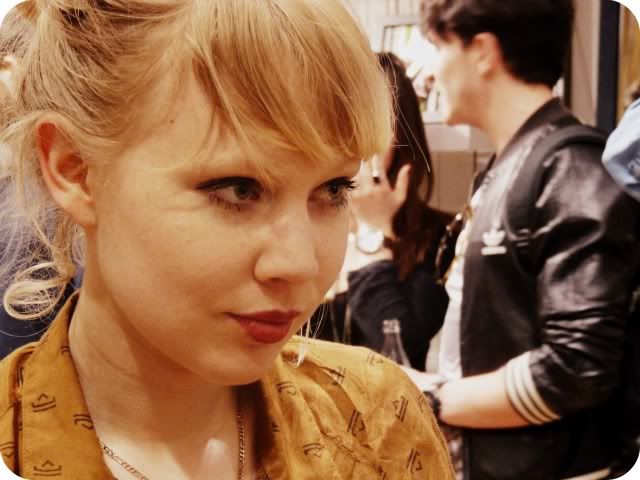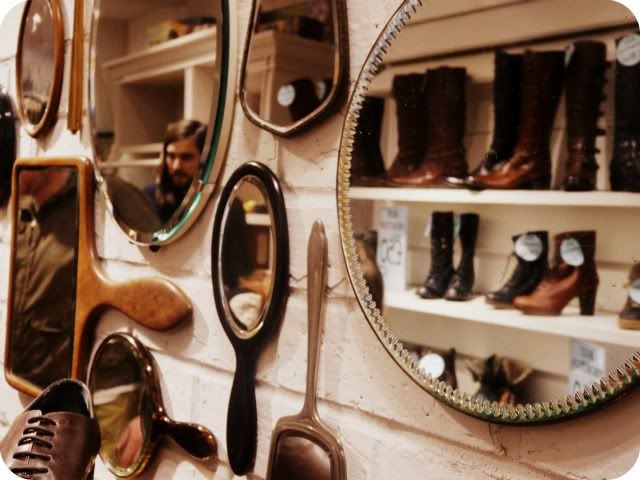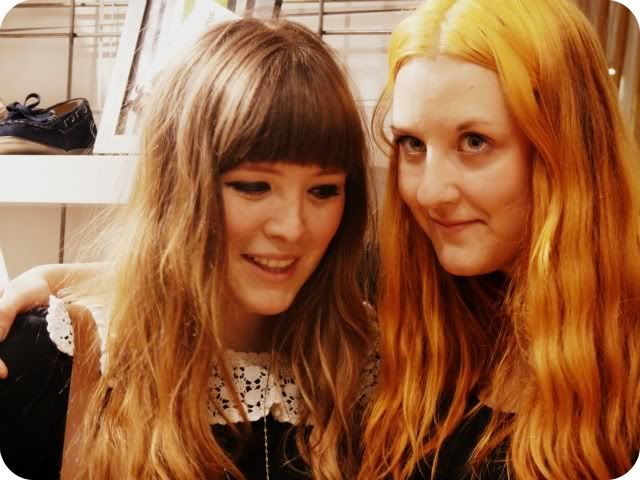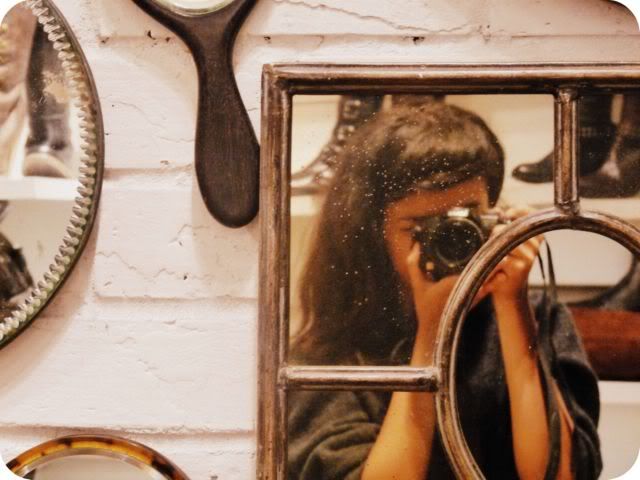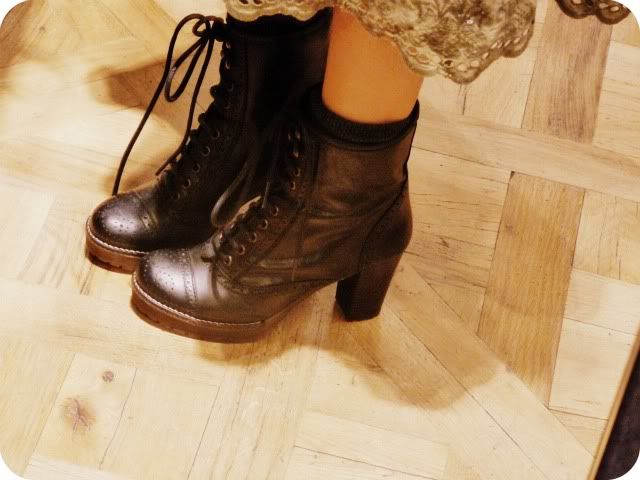 On Wednesday evening, Bertie hosted an 'old fashioned knees up' at their new Covent Garden store and invited me along to view the S/S collection, enjoy village-fete inspired refreshments (cola, lemonade, finger sandwiches and cakes, anyone?) and select a pair of shoes to take home. It
was lovely to see many of my favourite bloggers again including Amy, Ellie, Abi, Harriet, Christina and Yish Yene, plus also see Sarah and Sally & Ross for the first time! Unfortunately the majority of photographs I took of them all were blurry which is pretty darn annoying, but they were all there, honest!
I adored so many of the shoes in the new collection, incuding the pastel coloured brogues, loafers, chunky heeled sandals and wedges, but I was overall swayed by these gorgeous black heeled boots from last A/W collection which I couldn't resist taking home with me. I also loved the decor of the store, how amazing are the jumble of mirrors on the wall? I'm definitely going to make my own in my bedroom! Thank-you for a great evening, Bertie! Love, Jazzabelle.