Land's End, M&S St Michael and Jaeger jumpers, all 50p each from my favourite charity shop.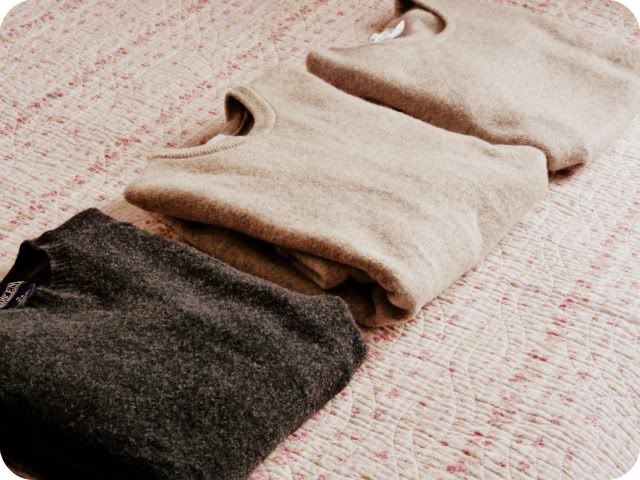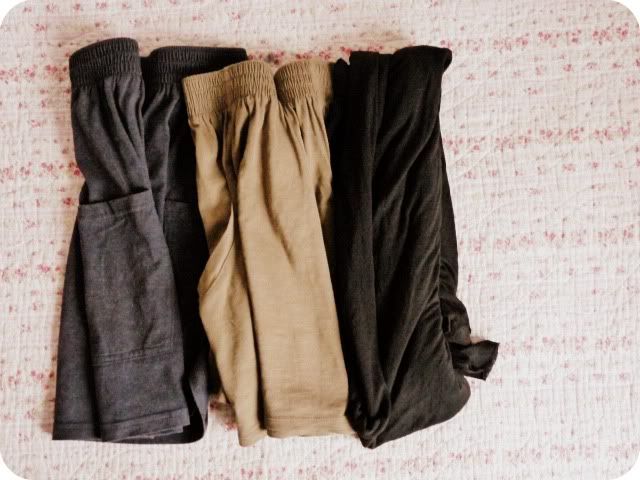 AA skirt, car boot sale, £1 - Zara skirt, charity shop, 50p - H&M maxi dress, car boot sale, 50p
I've been really rather lucky on the secondhand shopping front as of late, above is only a small fraction of what I have recently bought. I've also found a couple more jumpers to add to my collection (including a rust H&M jumper with adorable elbow patches!), a little black backpack, a few books, a pair of polka dot trousers and a handful of scarfs. Last week whilst volunteering in my favourite charity shop, a lady donated a bag full of mainly grey and cream jumpers, so I couldn't resist holding some back for myself to buy at the end of the day. I mean, a Jaeger jumper for fifty pence! Oh, the joys of working in a charity shop, I get to have first pick of the latest donations! On the same day I also bought the Zara skirt I wore in my previous post, and coincidently whilst at Battersea car boot sale yesterday with the Purple Boot Media team I saw an almost identical grey skirt which will make a lovely addition to my wardrobe.
The blossom photographs were taken in Battersea Park on Saturday, where on the same day I also bumped into the lovely Georgia in my favourite charity shop! I was pretty awkward to say the least, but it was great to meet her, she has such amazing style. Would you be interested in seeing more posts similar to this where I share what I have recently bought? Love, Jazzabelle.