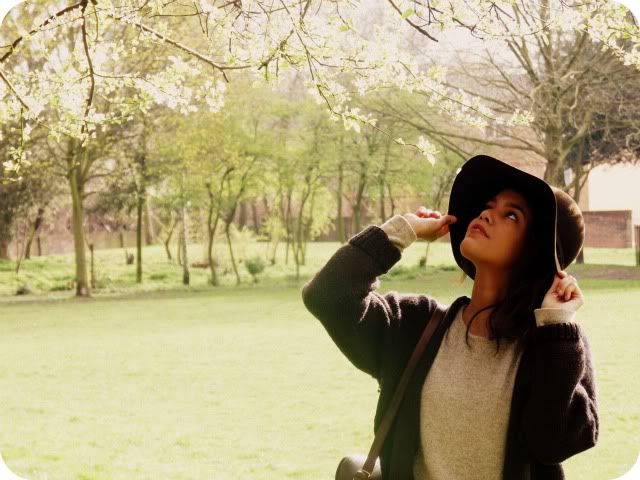 Hat, c/o Next - Jaeger jumper, charity shop, 50p - Cardigan, charity shop, £2
What I wore for a day of volunteering in my favourite charity shop. The photographs were taken by my mum in one of our local parks.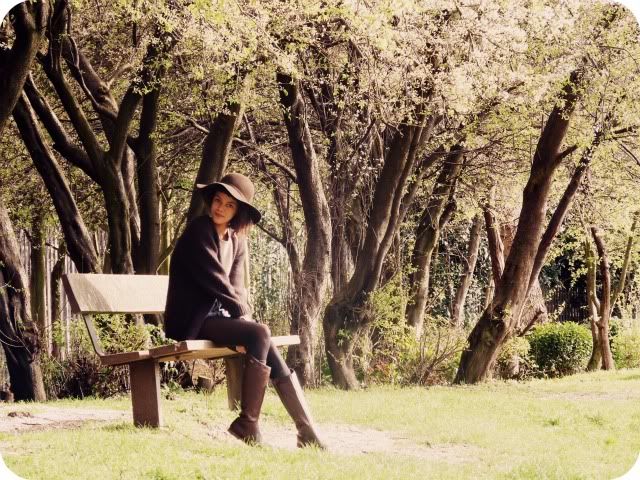 DIY Cutoffs - Bag, charity shop, £1 - Socks, H&M, £3.99 - Boots, c/o Emu.
A few days ago I popped along to 42 Lamb's Conduit Street with Tory to attend a little event at Emu's pop up store with a handful of other bloggers. To be honest, I actually wasn't planning on going, not only because I wasn't in the best of moods, but also as Emu is a brand I would never have associated myself with so I was a little weary about attending, but I'm glad I did. Whilst my views on 'ugg' style boots haven't changed as I personally don't like the style, my views have definitely changed on the brand after hearing about the history of Emu and seeing what other pieces they had on offer, including women's apparel and accessories.
The pop up store itself was lovely - I adored the decor (you can see some photographs of the store on my Facebook page), plus everyone was so darn nice and made us feel so welcome!
We were also, unbelievably, gifted with any pair of shoes we liked from the store, so I chose these lovely leather boots, which were a favourite amongst us all there. I've never worn boots at this length before, and whilst they aren't my usual cup of tea
I like to think they suit me, plus the sheepskin lining makes them ever so comfortable! Whilst these won't be a pair of shoes I wear everyday (I'll be sharing them with my mum, who conveniently has the same size feet as me!), they will be perfect to wear on cold, rainy days in the Autumn/Winter.
Thank-you to Cube PR for inviting me, I had a great time! Has going to blogger or press events ever changed your opinion on a brand? And what are your opinions on bloggers accepting free gifts? Love, Jazzabelle.