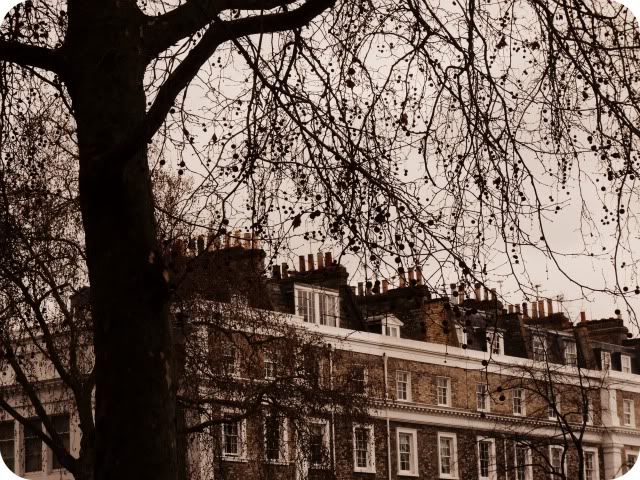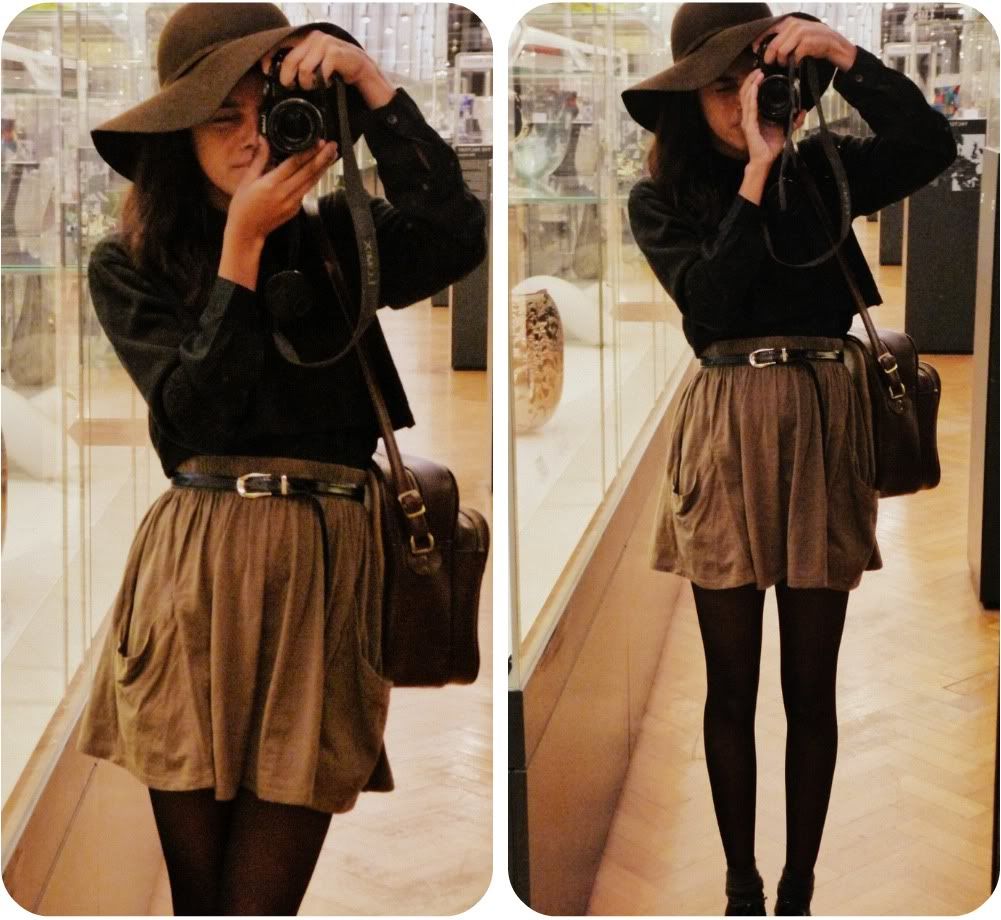 Shirt, cropped jumper and skirt, charity shop, all 50p each - Bag, charity shop, £1 - Hat, c/o Next.
In some aspects yesterday was quite a usual day for me: I treated myself to a Starbucks (thoughts on the new logo? meh), e
xplored the Victoria and Albert Museum and went charity shopping - the only difference was that this time I had a camera and crew following me around.
A few months ago I was contacted by Georgia from a new independent production company, Purple Boot Media, to ask if I'd be interested in being featured in a
mini documentary style webisode
focusing on blogging for their final major project at university.
A
fter months of planning, yesterday was set to be the first of three days filming me going about my 'everyday' life to find out more about myself and my blog. I met up with three members of the production team, Suzanne, Rachel

and Joel, early in the morning to film inside the Victoria and Albert Museum before it was open to the public, where they took numerous takes of me being interviewed, wandering around and photographing anything that interested me.
We then went to my favourite charity shop where I talked about my love for secondhand clothes, why I shop in charity shops and what I was wearing. Plus we all couldn't resist trying on some clothes and buying a few bargains for ourselves!
I could ramble on forever, but I'm pretty darn exhausted to be honest. Please do read Joel's post on the Purple Boot Media blog for a much more witty, funny and detailed account of our day! Love, Jazzabelle.