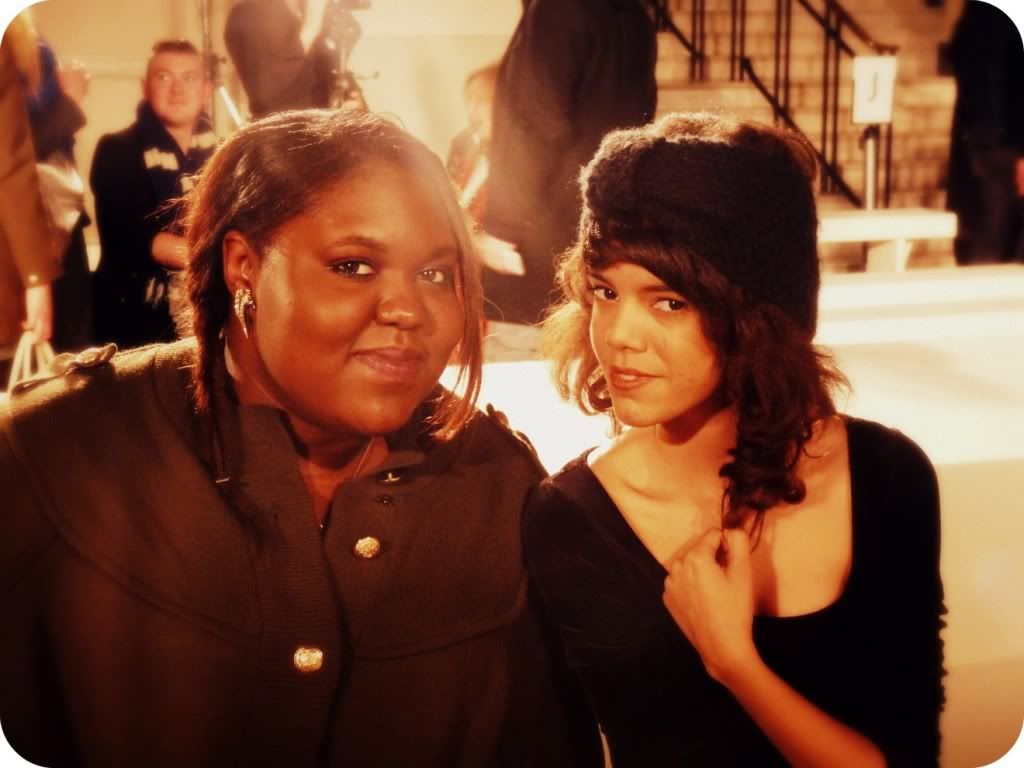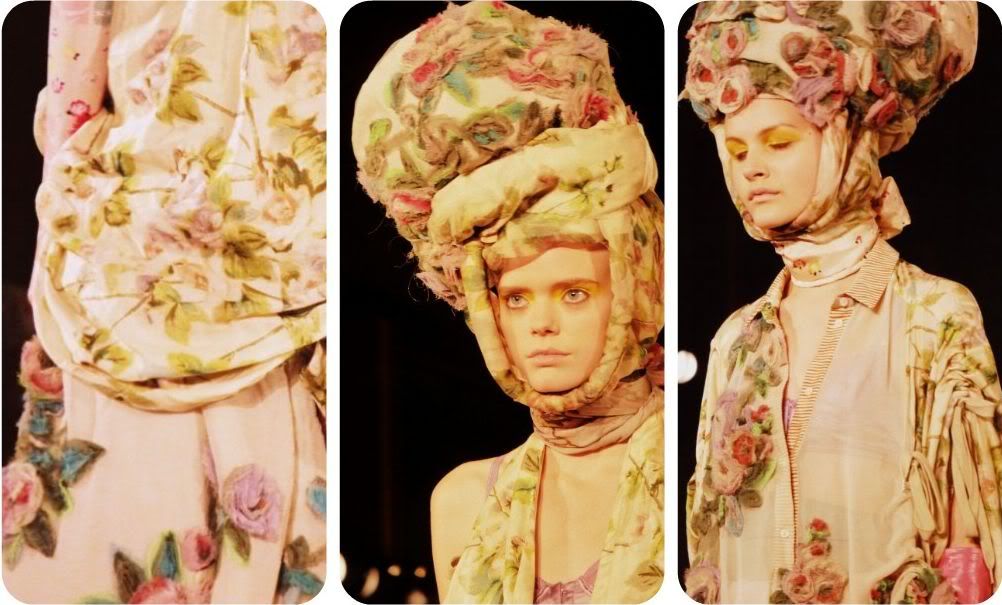 Yesterday evening, along with Shana-Kaye, my mum and her friend, we went to the Victoria and Albert Museum, to attend another
Fashion In Motion event
, this time in celebration of the fourtieth anniversary of the Parisian fashion house, Kenzo. The Fashion in Motion events are always just so wonderful, with a number of free shows throughout the day set against the beautiful backdrop of the Raphael Gallery.
In the past I have seen Erdem (who also attended the show last night) Osman and Giles Deacon but this show was especially wonderful. I adored all of the beautiful floral patchworks, ruffles and layers, the bright eyeshadow on all of the models, plus the pretty invitations to attend a cocktail party at the Kenzo store in a couple of weeks were a lovely added touch.
Whilst we weren't front row, w
e were sat right by the photographer's pit so we got a brilliant view of the show, also allowing me to finally take some decent pictures at a catwalk show. I've just recently posted the rest of my photographs on my facebook page if you'd like to take a look.
Love, Jazzabelle. P.S. What did I wear? My velvet maxi dress, gilet and knitted turban, of course! P.P.S. Ignore my frizzy hair! Goodness, this weather is really getting on my nerves.