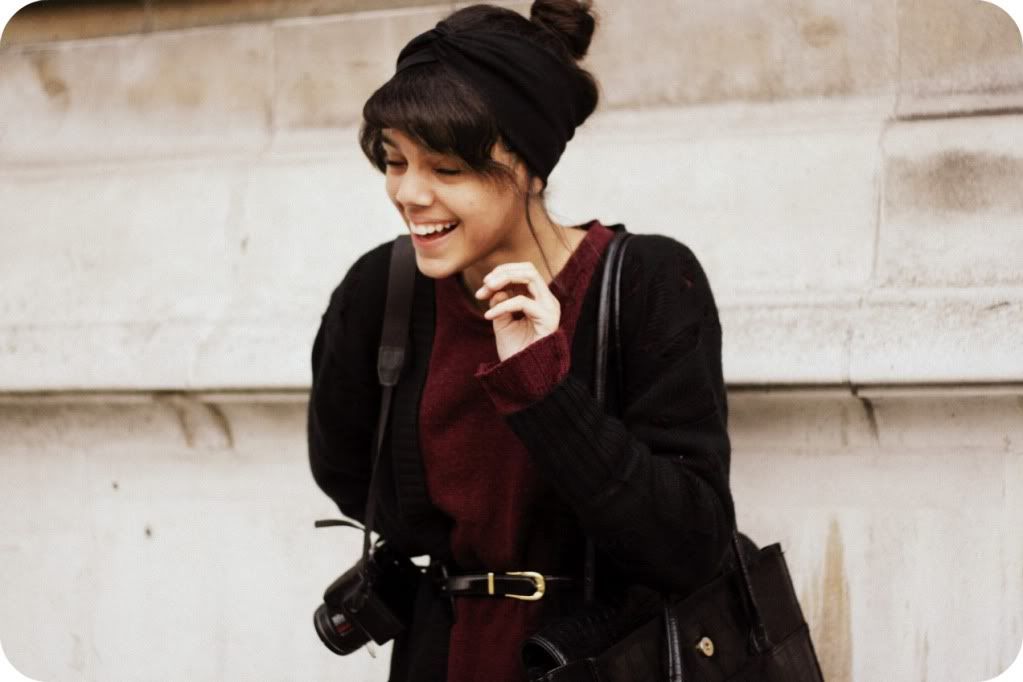 -Diesel jumper, charity shop, 50p -H! cardigan, £6 -H! jeans, £10.50 -Belt, charity shop, £1.99 -Vintage bag, car boot sale, free
A couple of Fridays ago I met up with Jill from Street Style: Pics by Polka Dot straight after my life drawing class at college (hence my rather inky hands),
for a brief wander around the Victoria and Albert Museum and a coffee. I
can't quite remember if Jill took these impromptu photographs of me when we had just met or as she was leaving, but I just adore the first photograph! Natural shots always seem to be the best, don't they? I'm off to bed now, but as the title says, thank-you Jill. You always seem to have time for me, you know how to boost my confidence and you really did make me feel better when I was down at London Fashion Week. Plus I just can't help but love your funny and witty emails! Hopefully I'll be seeing you again soon. I'll buy the coffees next time. Love, Jazzabelle.