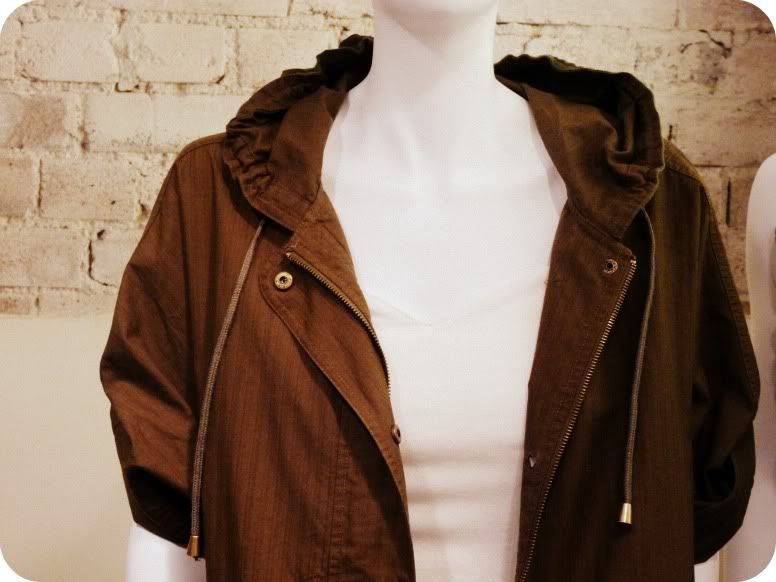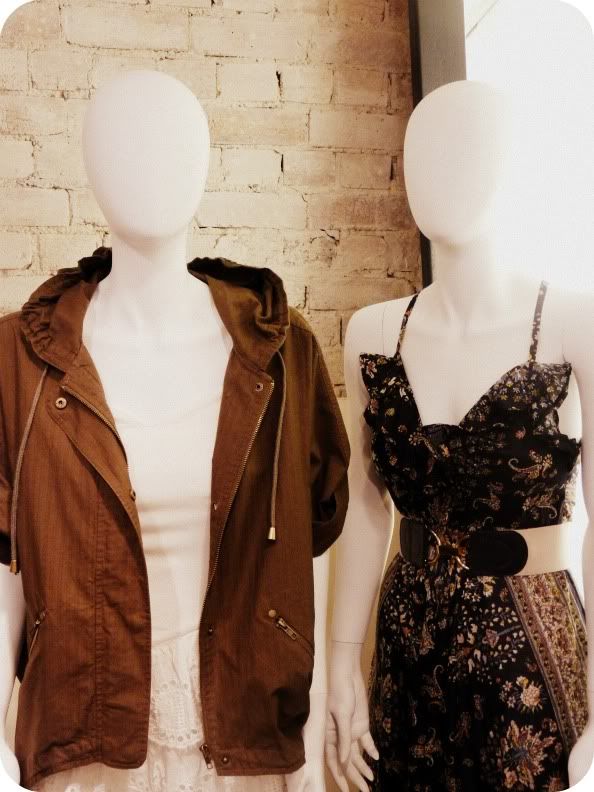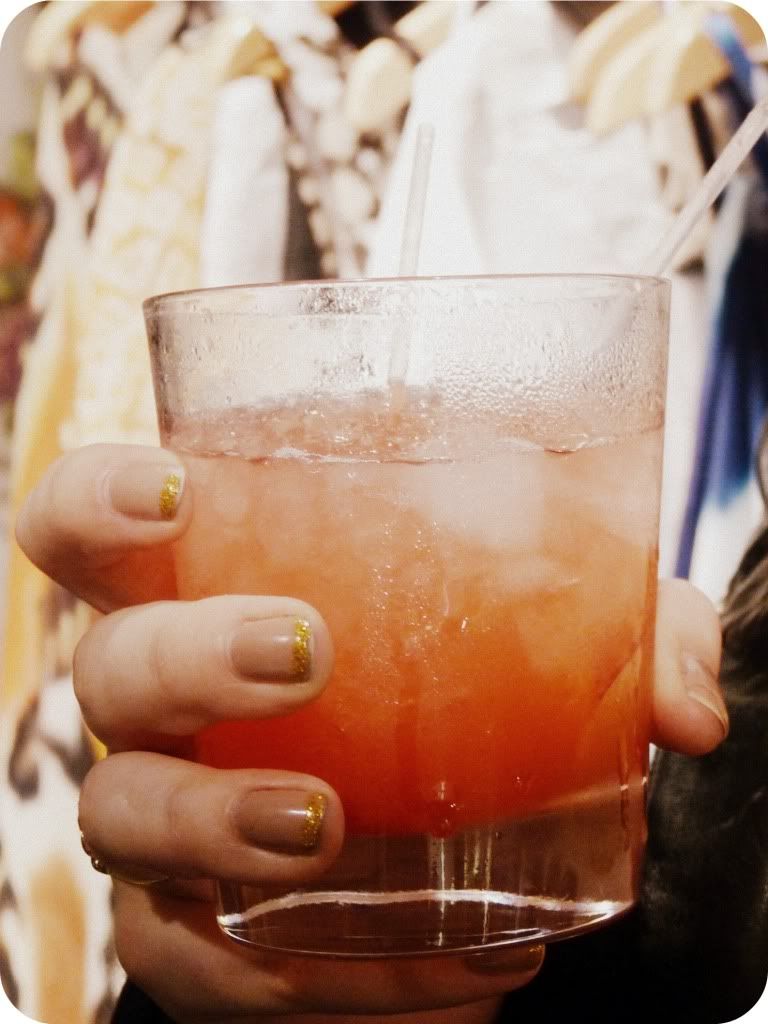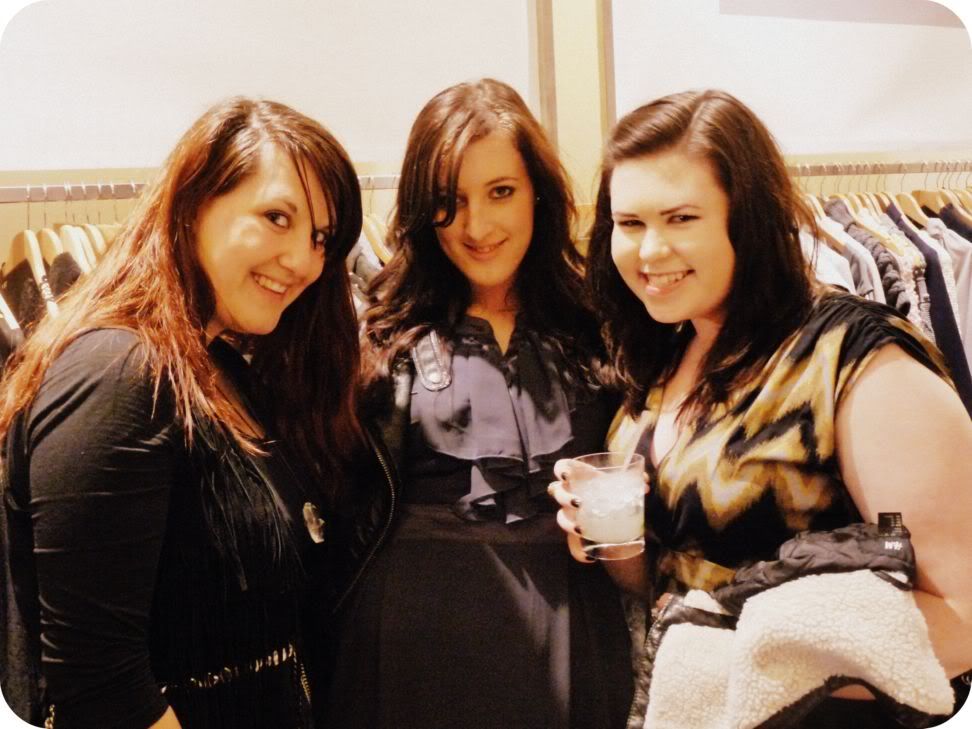 -One of my favourite pieces from the S/S collection -Gem Fatale holding a yummy cocktail -Three tipsy bloggers, Amy, Gemma and Emma.
On Thursday evening I attended a cocktail party to preview the Clothing at Tesco S/S collections and to celebrate the launch of F&F Limited Edition, I had such a wonderful time! I drank slightly too many yummy cocktails, plus I met some lovely bloggers including Gem (of course I had to take a shot of her nails!), Sherin, Amy, Emma and Gemma. I'm sure you all know that I'm an Autumn/Winter girl, so I was drawn to the more neutral coloured pieces in the S/S11 collection, such as the parka jacket above. Isn't is lovely? It would last you through all four seasons, I definately need one of these in my life!
Everyone who attended the event were all kindly gifted with a F&F Limited Edition short brocade dress, and as mine is a size ten so unfortunately too big for me, I would like to offer it to one of my lovely followers! It's quite a quick giveaway, I will randomly choose the winner on Wednesday the 27th and all you have to do to be in with a chance of winning is to leave your email address or twitter name at the end of your comment. Love, Jazzabelle.