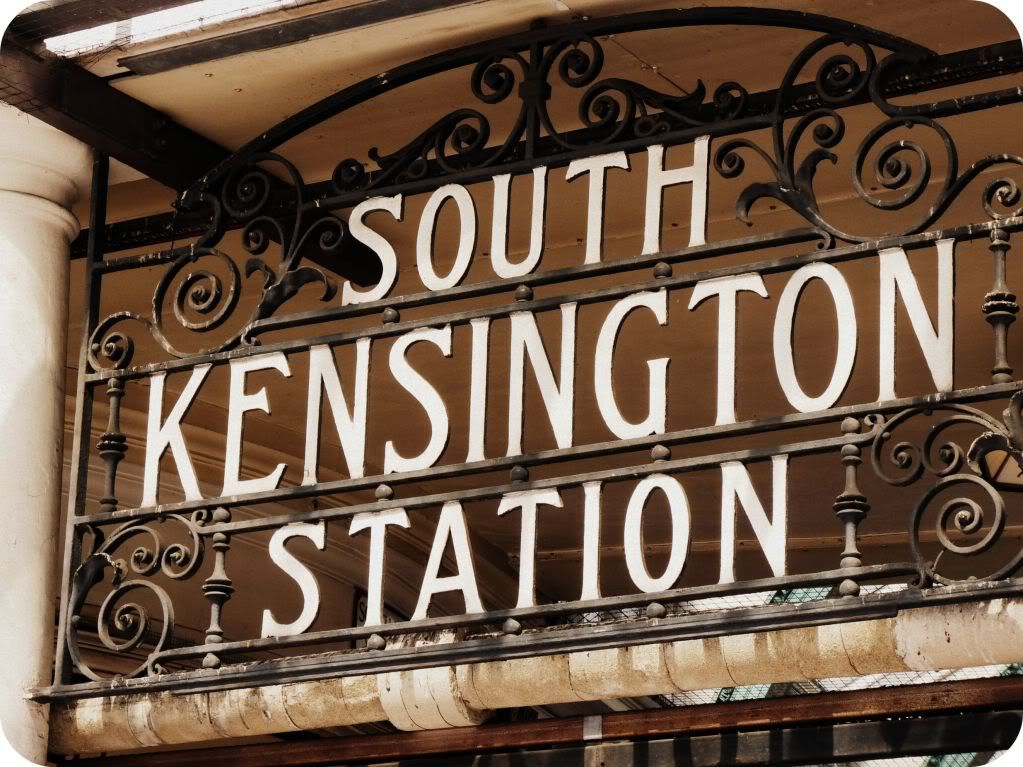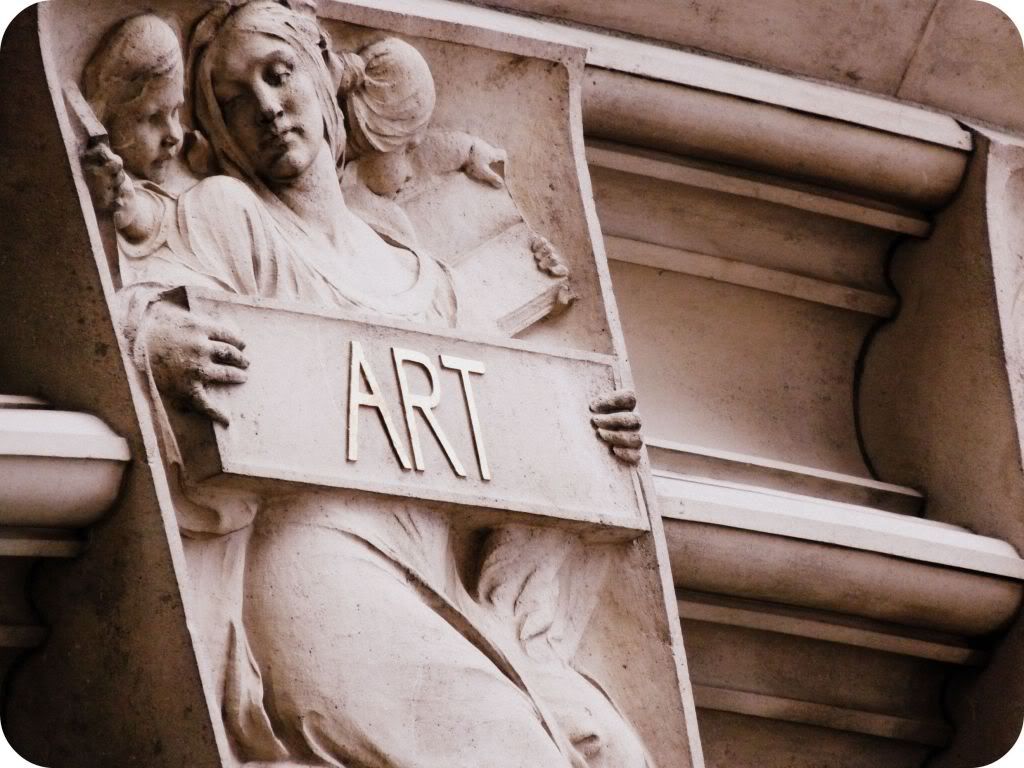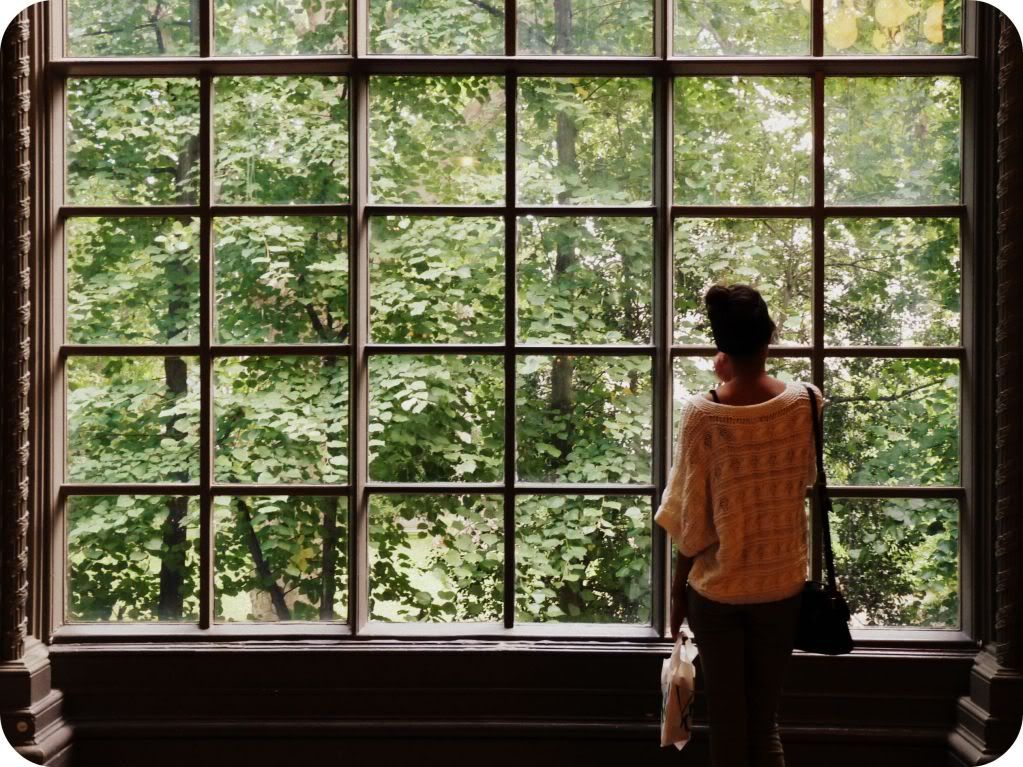 My mum and I went to the Victoria and Albert Museum today. For a while we wandered around the British Galleries, then ended up at a place neither of us had been to before, the 20th Century rooms. The back 20th Century room was just lovely, with beautiful lights hanging from high ceilings and thousands of old books lined up on bookcases juxtaposing against the modern objects displayed. That's what I adore about the V&A, despite me going so often I still find individual objects and whole rooms which I haven't yet seen.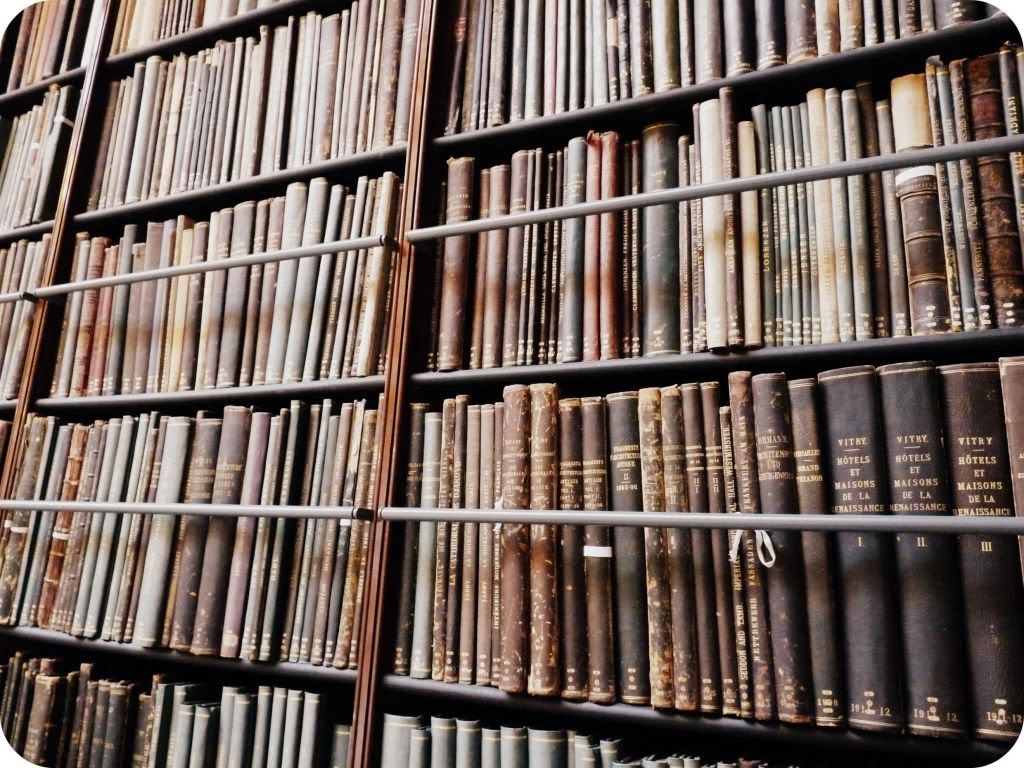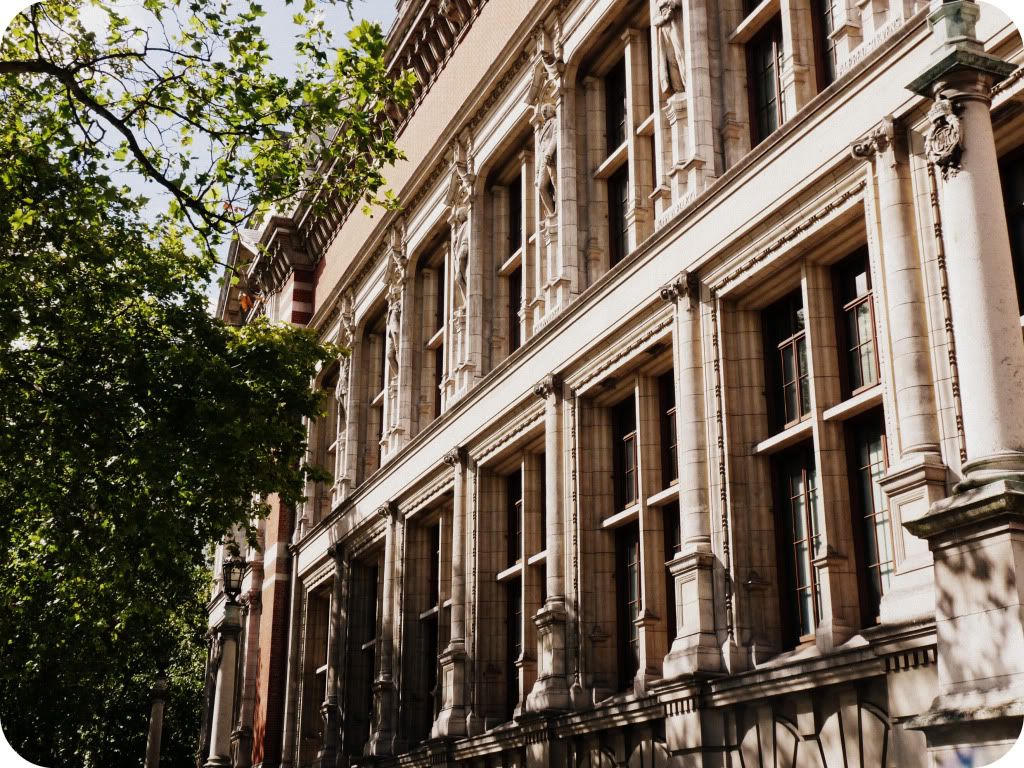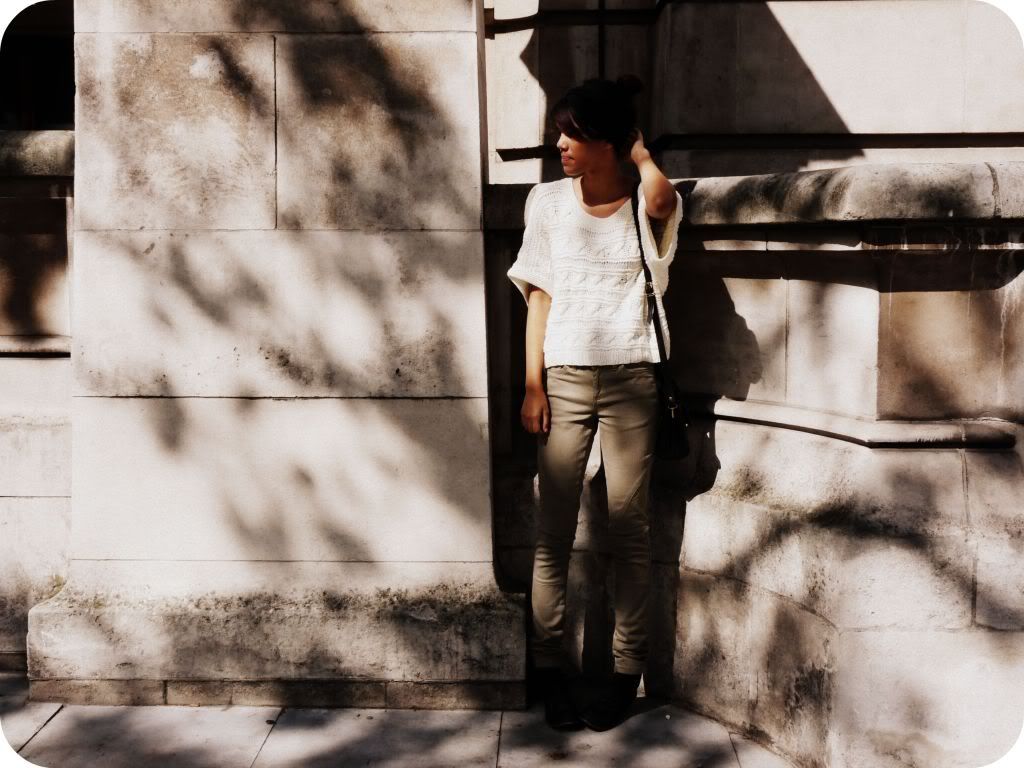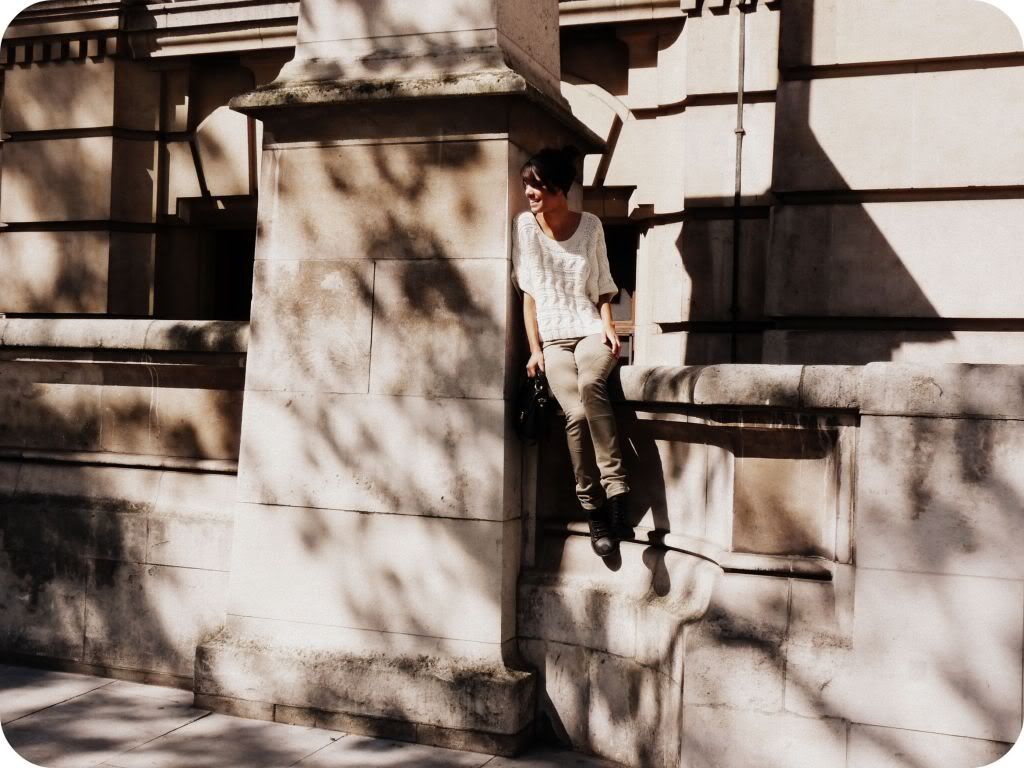 *H&M jumper, gift *Khaki biker detail skinny jeans, H! by Henry Holland, £10.50 *Boots, Topshop, £60 *Satchel, charity shop, £5.99 Notice anything different about me? You guessed it, I'm wearing jeans! You have all probably noticed that I wear anything but jeans or trousers, as I just can't find them in my darn size, I literally haven't worn a pair outside for two years! I'm rather skinny and lanky so size sixes are too big and short, plus if i find a pair of children's jeans that fit me on the waist and hips then they are obviously way too short. Whist browsing Debenhams on
Saturday after buying the most perfect pair of black wedges, I spotted these Khaki Jeans for £21 on sale, so my mum persuaded me to try them on. They fitted me almost perfectly, so I just had to buy them. Debenhams were having buy one get one free promotion on all sale items, so after not being able to find anything I really wanted, I persuaded my mum to also try a pair of the jeans, which she did and they suit her so well! So £10.50 each for a pair of jeans which were originally worth £30, pretty good huh?